Buy now
(+84) 961 430 111-(+84) 327 247 111
Highlights of Mirror Belgian high-end wall art
Mirror Belgian high-end wall art
Using wall mirrors for the living room usually requires a harmonious combination with the overall space and color scheme of the previous living room. Wall-mounted mirrors are often designed with many different designs to increase the aesthetics, expand the living room space, create a highlight for the whole house.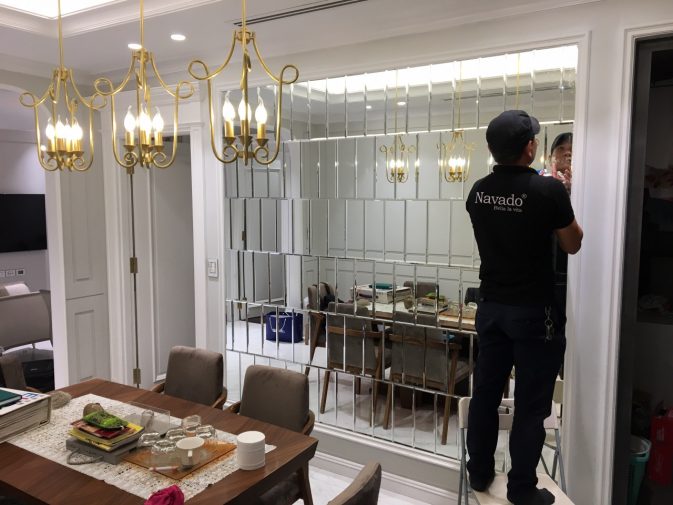 Art wall decorate mirror
Composite mirrors are often used for relatively large walls and locations with a good light reflection ability to give effects to the space. So before choosing a wall mirror you should determine the desired installation position. Before installation, you should carefully consult the architects, or an experienced acquaintance to ensure the best effect for the space as well as ensure the aesthetics of the house. Artistic mirror is suitable for all spaces in the house such as living room, bedroom or hall, ... And the living room is often chosen by homeowners for the living room space, which has the largest area of ​​the house.
You will be startled about what wall mirroring brings to your home space. the past to the present, mirrors are considered as reflective objects very well. So mirrors are often used to expand the space of the house. The use of mirrors for a large array of walls for your room will help reflect light to the space thoroughly, giving you a feeling of new and attracted to them.
| | |
| --- | --- |
| Price range: | 500$ - 1000$ |