Buy now
(+84) 961 430 111-(+84) 327 247 111
Highlights of LUXURY AND MULTI-FUNCTION FULL BODY MIRROR
LUXURY AND MULTI-FUNCTION FULL BODY MIRROR
The full body mirror is for us an object to look at and look at ourselves in beautiful clothes. But with a modern home décor that brings modern sophistication, perhaps a full-body mirror that in your home is no longer used just for viewing purposes, but also an exquisite luxury item in your home But just for decoration and lighting, perhaps a convenient multi-function is needed, so Navado company, we would like to launch a unique product called LUXURY AND MULTI-FUNCTION FULL BODY MIRROR .
Mirrors are specially designed so that you can see the mines with beautiful clothes or decorate the house but also help you to put the items on like a beautiful and unique shelf. Mirrors are manufactured to meet the extremely strict standards of the AGC Group (Belgium). Mirror is imported genuine.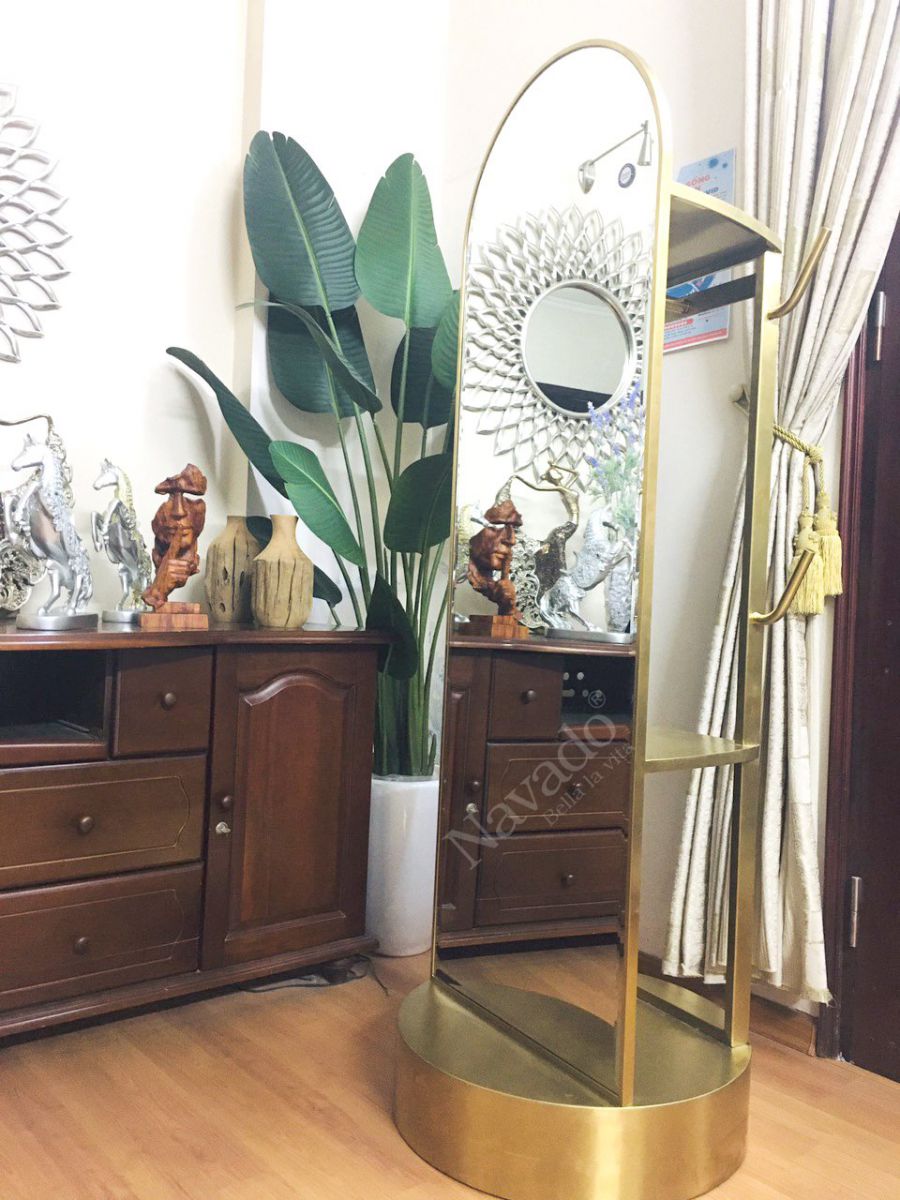 luxury multi function decorate living room
This mirror material gives a realistic image, a new luster despite being used for a long time and especially the mirror has a long time of use. The reason is that the mirror manufacturing process applies tightly 8 layers of silver coating technology so that the mirror is resistant to dust, dirt, and water stains. And to create accents, the mirror frame and the shelves have been designed in gold color to look luxurious and can be more easily decorated with a luxurious room.
With convenient versatility and beautiful design suitable for many home décor. LUXURY AND MULTI-FUNCTION FULL BODY MIRROR is truly a luxurious item to make your house more classy with the guests visiting the house and also satisfy with your home décor.
Navado- Your level!
| | |
| --- | --- |
| Price range: | 500$ - 1000$ |