Buy now
(+84) 961 430 111-(+84) 327 247 111
Highlights of LUXURY PREMIUM BEAUTIFUL BATHROOM MIRROR
LUXURY PREMIUM BEAUTIFUL BATHROOM MIRROR
A beautiful bathroom mirror will make the home space more luxurious, bring a feeling of satisfaction and pleasure every time you use the bathroom.
1. Criteria for evaluating a beautiful bathroom mirror
Whether the bathroom mirror is beautiful or not is based on 3 factors: beautiful design, mirror material and the suitability of the space.
On the market today, there are countless styles of artistic bathroom mirrors with a variety of styles. Each mirror is a work of the artist who crafted it, is the product of gray matter, creativity and skillful hands. A well-designed mirror will have the harmony of mirror motifs, lines, styles and colors.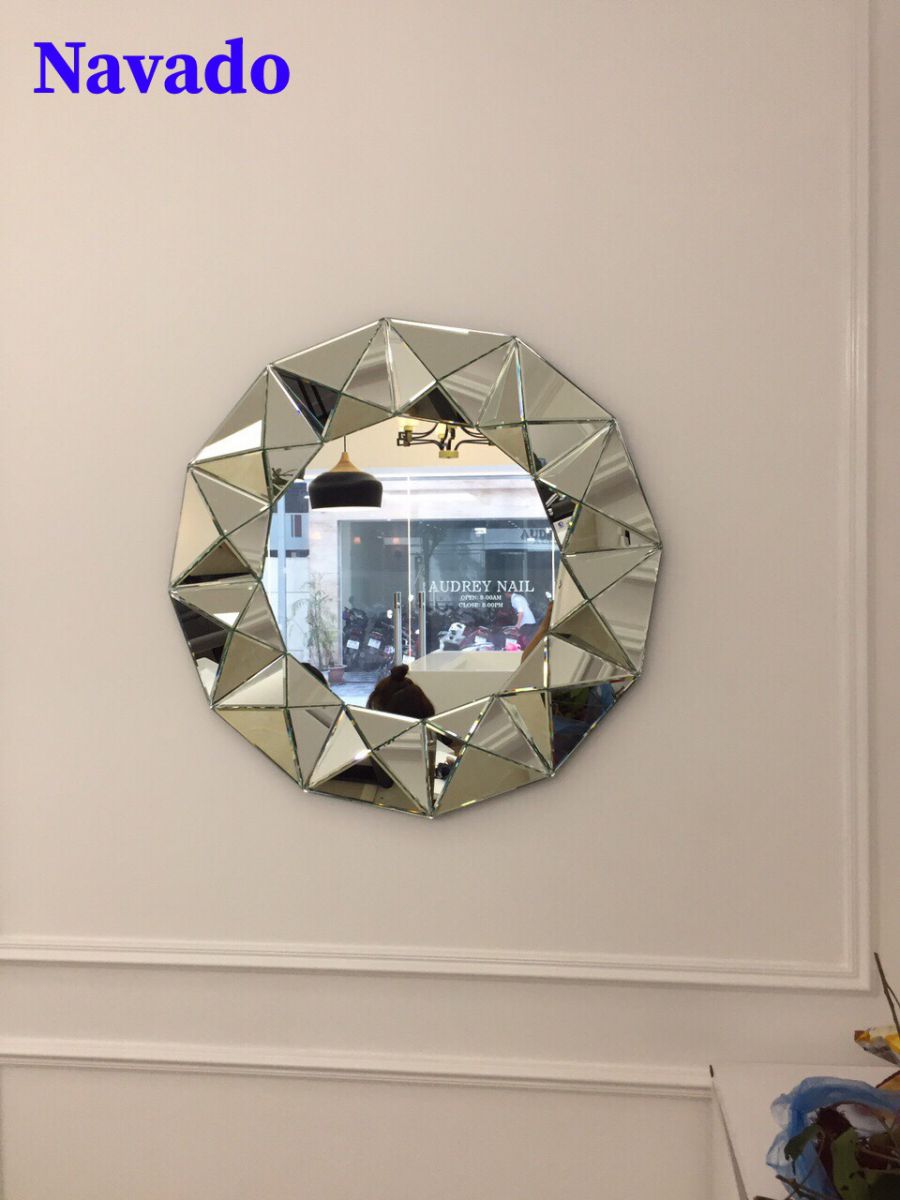 Luxury mirror decorate bathroom
For a bathroom mirror to always be shiny, clean like new, not only need cleaning and regular cleaning, but the shine comes the mirror material. Mirrors must be glossy, waterproof, dustproof and resistant to stains during long-term use. Since then, the new mirror is always shiny, has good reflection, and true image.
Beautiful design with premium mirror quality is sometimes not enough. A beautiful bathroom mirror should also match the space you put it in. Each house has a different architectural style, so you need to know how to choose the right mirror.
2. Luxury luxury bathroom mirror for modern luxurious space
NAVADO Luxury bathroom mirror is crafted world-famous AGC Belgian mirror embryo. The mirror for transparent, realistic image, long product life, is very popular with customers.
The mirror is designed on the basis of neoclassical artistic inspiration with the contour of the mirror is sculpted, crafted like a diamond and a shining sun shape, while evoking many artistic meanings, is very luxurious and attractive.
| | |
| --- | --- |
| Price range: | 500$ - 1000$ |