Buy now
(+84) 961 430 111-(+84) 327 247 111
Highlights of LED STONE BATHROOM MIROR LUXURY
LED STONE BATHROOM MIROR LUXURY
Art is an indispensable thing in our life. Because it is something that helps you cultivate your emotional feelings, is a place to comfort when you feel tired, and it is also a very comfortable and peaceful place for you. And the art of home decoration too, because this is where your home is probably a great place for you to enjoy the art designed by your own hands. Even the bathroom in our home is a place that welcomes the art of our design. And the essence of our bathroom is the mirror.
Just a mirror with a beautiful design and art will make your bathroom more prominent and sparkling. LED STONE BATHROOM MIROR LUXURY is one of the great suggestions for your bathroom.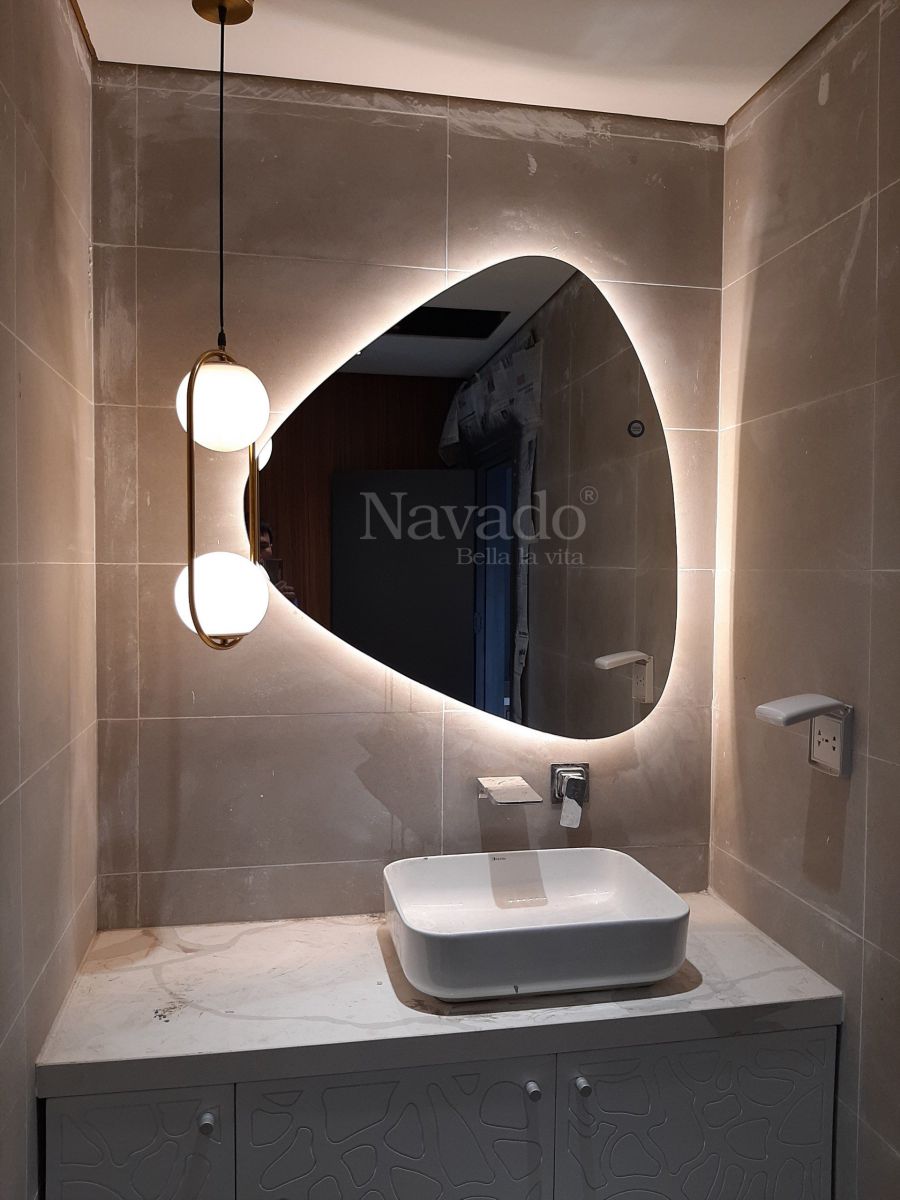 Led art wall decor mirror
First of all, the mirror has a rather strange design. Inspired by stones, our navado company designer has designed a mirror that is a bit more unique than any other aquarium. Mirrors are manufactured to meet the extremely strict standards of the AGC Group (Belgium). Mirror is imported genuine. This mirror material gives a realistic image, a new luster despite being used for a long time, and especially the mirror has a long time of use. The reason is that the mirror manufacturing process applies tightly 8 layers of silver coating technology so that the mirror is resistant to dust, dirt, and water stains. The mirror is designed with led lights that increase the highlight in the bathroom mirror.As the mirror has led lights to hang in the bathroom, the LED system of the mirror is guaranteed to be of high quality that can be waterproof and very safe. when kept in the bathroom.
The innovative design with guaranteed high quality LED STONE BATHROOM MIROR LUXURY is the confidence in creating your home décor and a great accent for your bathroom.
Navado-your class!
| | |
| --- | --- |
| Price range: | 500$ - 1000$ |