Buy now
(+84) 961 430 111-(+84) 327 247 111
Highlights of LED RECTANFLE DECORATE BATHROOM MIRROR
MODERN LED RECTANFLE DECORATE MIRROR
Is your bathroom too boring with common items? Does your home space need more light and sophistication?
Navado would like to introduce bathroom corner rectangular led light - the first choice for your bathroom to meet the needs of using and decorating the living room. With a normal rectangular design but stylized by rounded corners, it creates a softer, more harmonious feeling for the room. Standard size 900 x 1200 x 5 mm suitable for all types of bathrooms, customers can also design a mirror with their own size.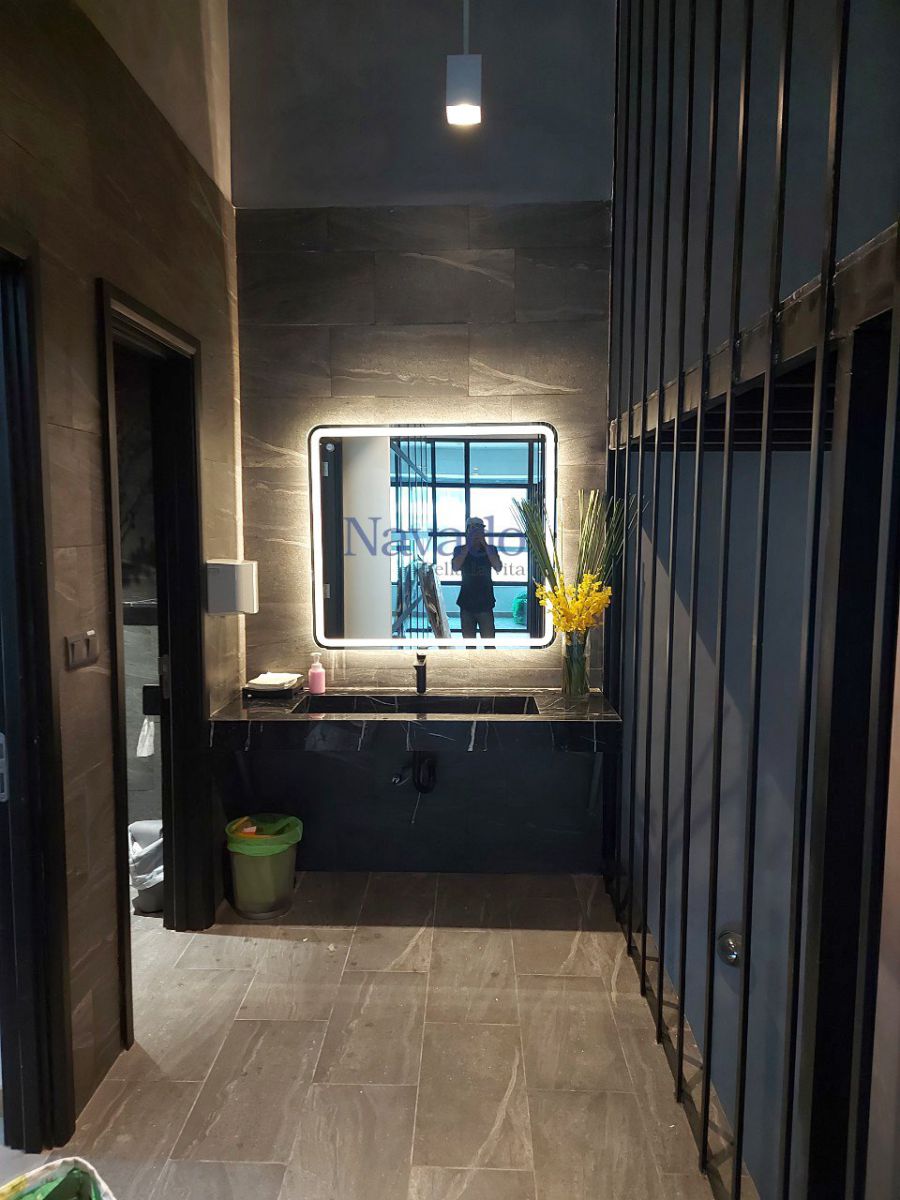 Led bathroom rectangle mirror
So how handy is the rectangular LED mirror with the corner of the bathroom?
Designed with European mirror standards using the most advanced mirror material available today - the new generation Belgian AGC mirror with silver-plated and completely copper-free will provide the clearest and standard true image that is different real any kind of common mirror before.
The most special thing about the rectangular LED mirror with the corner of the bathroom is that the led light border can completely replace a normal lamp and can be used as a makeup mirror, extremely convenient during special use. special for women. In addition, this led light border also acts as a decoration, not only making the space spacious but also filling the room with shimmering light, bringing elegance and fashion to the home space. friend.
| | |
| --- | --- |
| Price range: | 500$ - 1000$ |