Buy now
(+84) 961 430 111-(+84) 327 247 111
Highlights of STONE DECORATE LIVING ROOM MIRROR DESIGN
STONE DECORATE LIVING ROOM MIRROR DESIGN
The stones we often see are coarse stones and do not have much aesthetic value so that we can use them in our home decoration. But with the growing society and more and more creativity that we Navado created a stone that is both subtle and artistic.
Well the stone that we want to mention is STONE DECORATE LIVING ROOM MIRROR DESIGN. This stone is specially made a mirror that may have sparkle and sophistication there. Mirrors are manufactured high quality AGC mirrors. Mirrors are manufactured to meet the extremely strict standards of the AGC Group (Belgium). Mirror is imported genuine. This mirror material gives a realistic image, a new luster despite being used for a long time, and especially the mirror has a long time of use.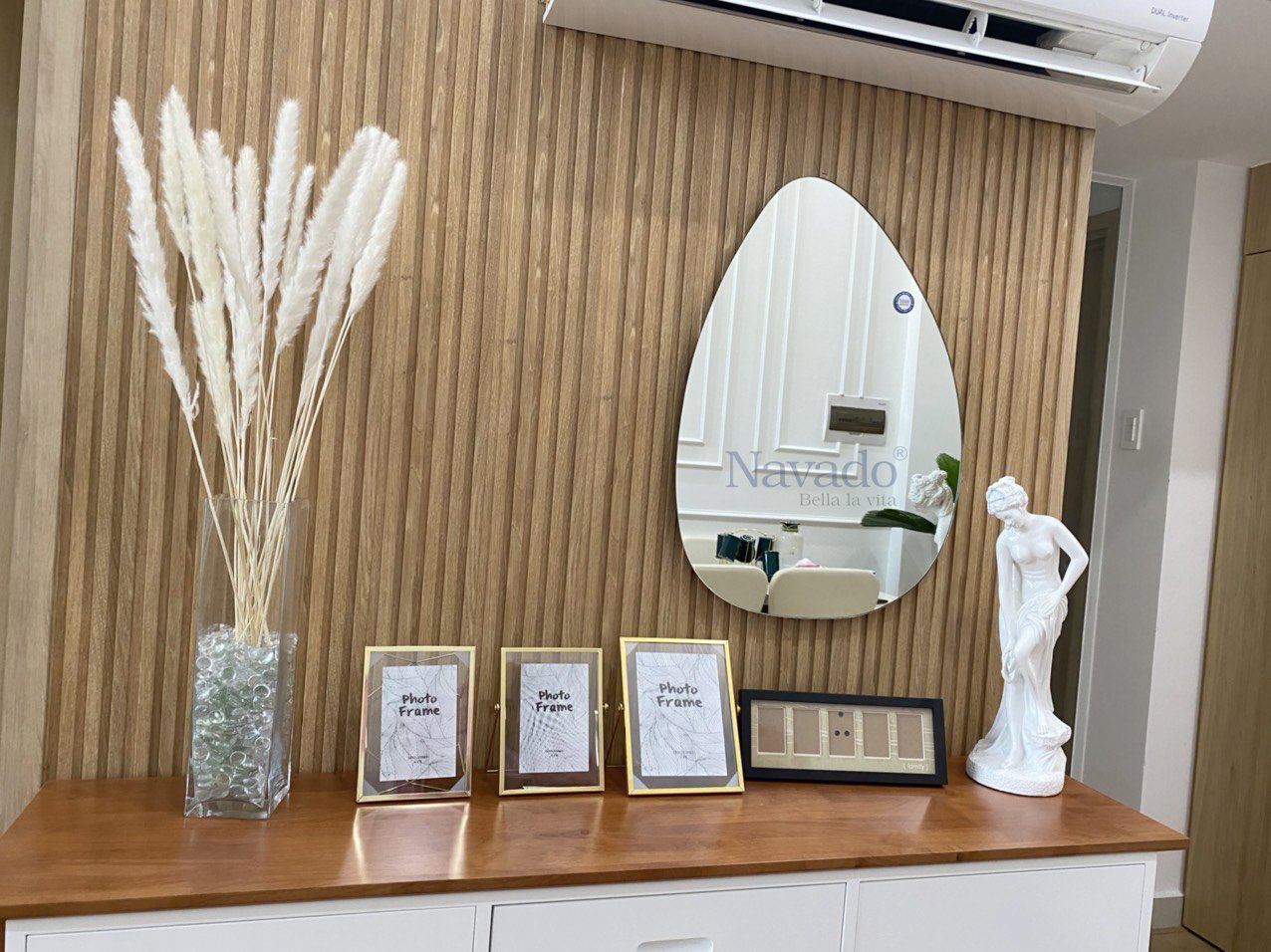 Stone mirror decorate modern living room
The reason is that the mirror manufacturing process applies tightly 8 layers of silver coating technology so that the mirror is resistant to dust, dirt, and water stains. And thanks to the skillful hands of leading artisans, we have a wonderful hand-made product.
With the stylized design inspired by the stone, Navado has produced a stone mirror that has a high aesthetic value in decorating the living room. Help your living room become beautiful and impress visitors.
Navado- your class!
| | |
| --- | --- |
| Price range: | 500$ - 1000$ |