Buy now
(+84) 961 430 111-(+84) 327 247 111
Guarantee
3-month warranty
Exchange 1 for 1 in 1 month if the manufacturer has an error
Highlights of MIRROR HALL HOTEL HALLWAY TULIP CORRIDOR
MIRROR HALL HOTEL HALLWAY TUYLIP CORRIDOR
Do you know which widgets are being used in decorative trends at top hotels in the world in the 21st century? The answer is the art mirror combined with the subtle touches of European royal culture. For tourists, the hotel's space is 1 of the important factors that make the attraction and to meet this mirror the hotel lobby the Tuylip corridor of the company Navado we are 1 item can not be more perfect.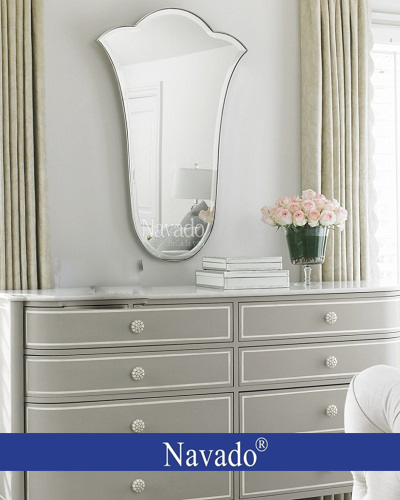 The Tulip corridor designs the Mirror of the hotel?
Our products are already being preferred in the market is by a lot of reasons. One of these is the work of the Mirror "Tulip" which is produced handmade by the hands of artisans in conjunction with machining directly 100% of Belgian AGC mirror Embryo-the leading group in the world of mirrors, glasses. The mirror is designed monolithic, sturdy, coated silver 1-way quality, always survive with time, avoid every negative impact on the weather, bring 1 unavoidable highlight for your hotel.
What does the Tuylip mean?
The flower image "Tulip" is shaped 1 subtle way on the product mirrors our corridor with the desire to bring the luxury, noble, royal European for the whole hotel as well as improve the price experience in both the face of the spirit As well as the material of each traveler when you arrive at your hotel. The magnificent mirror of Navado us with the Dutch flower-flower image is a symbol of the rich, famous, love and eternal life.
News about MIRROR HALL HOTEL HALLWAY TULIP CORRIDOR