Buy now
(+84) 961 430 111-(+84) 327 247 111
Guarantee
3-month warranty
Exchange 1 for 1 in 1 month if the manufacturer has an error
Highlights of Simple Leather Hanging Desk Mirror
Simple Leather

Hanging Desk Mirror
Minimalism style has been the leading trend in the Interior design in many years. The basic principles of Minimalist architectural style include clear lines, shapes, minimalist furniture and light shades. The decorative items for this design space in this style is selected carefully. All the widgets must be simple but sophisticated design items.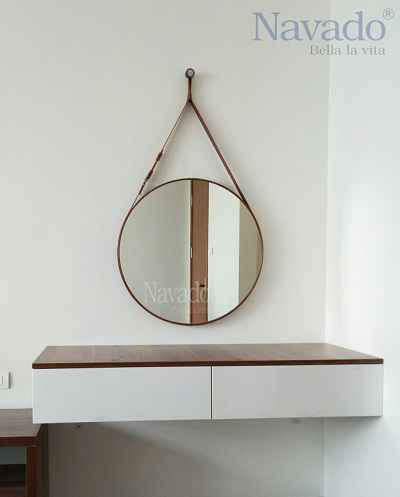 Therefore, a Simple Leather Hanging Desk Mirror is the most signature item in the house of Minimalism style.
Simple Leather Hanging Desk Mirror is designed with a traditional circle to show the connection and union. Designed based on a minimalist style but modernity, the mirror creates a highlight with the surrounding leather straps that different traditional mirrors.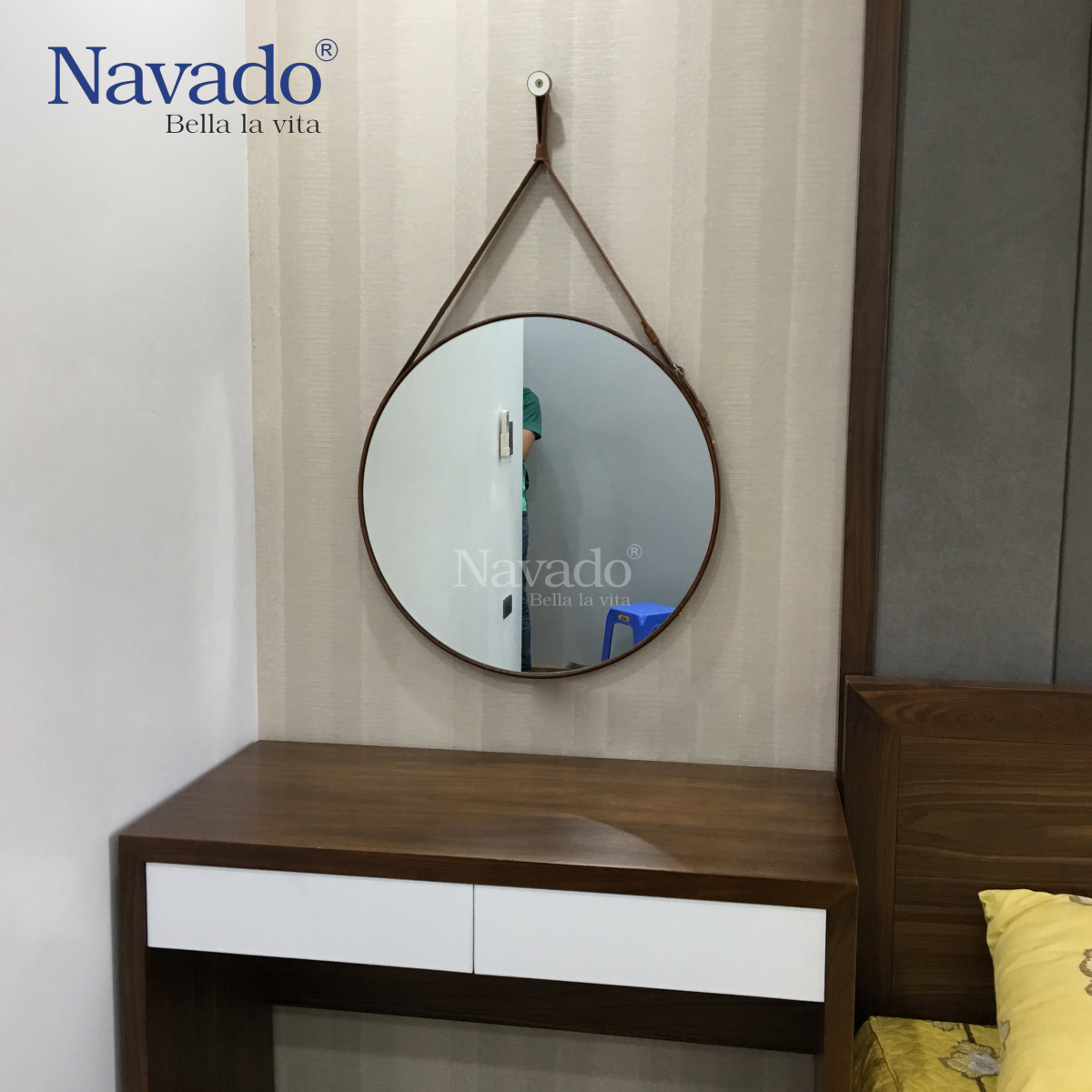 With leather 

frames

 on the wall, Simple Leather Hanging Desk Mirror will create a unique and strange feature for your room. This is applied in many interior decoration such as makeup table, bathroom, living room, ...



Not only suitable for minimalistic style, leather cord mirrors are also applied for different interior design styles by architects.
News about Simple Leather Hanging Desk Mirror