Buy now
(+84) 961 430 111-(+84) 327 247 111
Guarantee
3-month warranty
Exchange 1 for 1 in 1 month if the manufacturer has an error
Highlights of NEW CLASSICAL BODY MIRRORS ANGELINA
NEW CLASSICAL BODY MIRRORS ANGELINA
You are a lover of neoclassical art but do not know how to reappear the essence of this style in decorating your home? Don't worry; we have had the full-body mirror Neoclassic Angelina is the perfect 1 item décor for your house.
What makes the special in our product?
With a 10-year art mirror production brand in the market, the Mirror "Angelina", as well as other products of the company, has been favored in the high-class apartments of Vinhomes to the luxury condominiums. The material used for the mirror is 100% of the mirror is imported the AGC – 1 group in the leading company in quality mirrors in the world, then processed 1 meticulously by the Navado artisans in Vietnam's manufacturing spurious. The mirror size of 1900x900x50mm is guaranteed to be extremely suitable for many locations in your house the corridor to another room.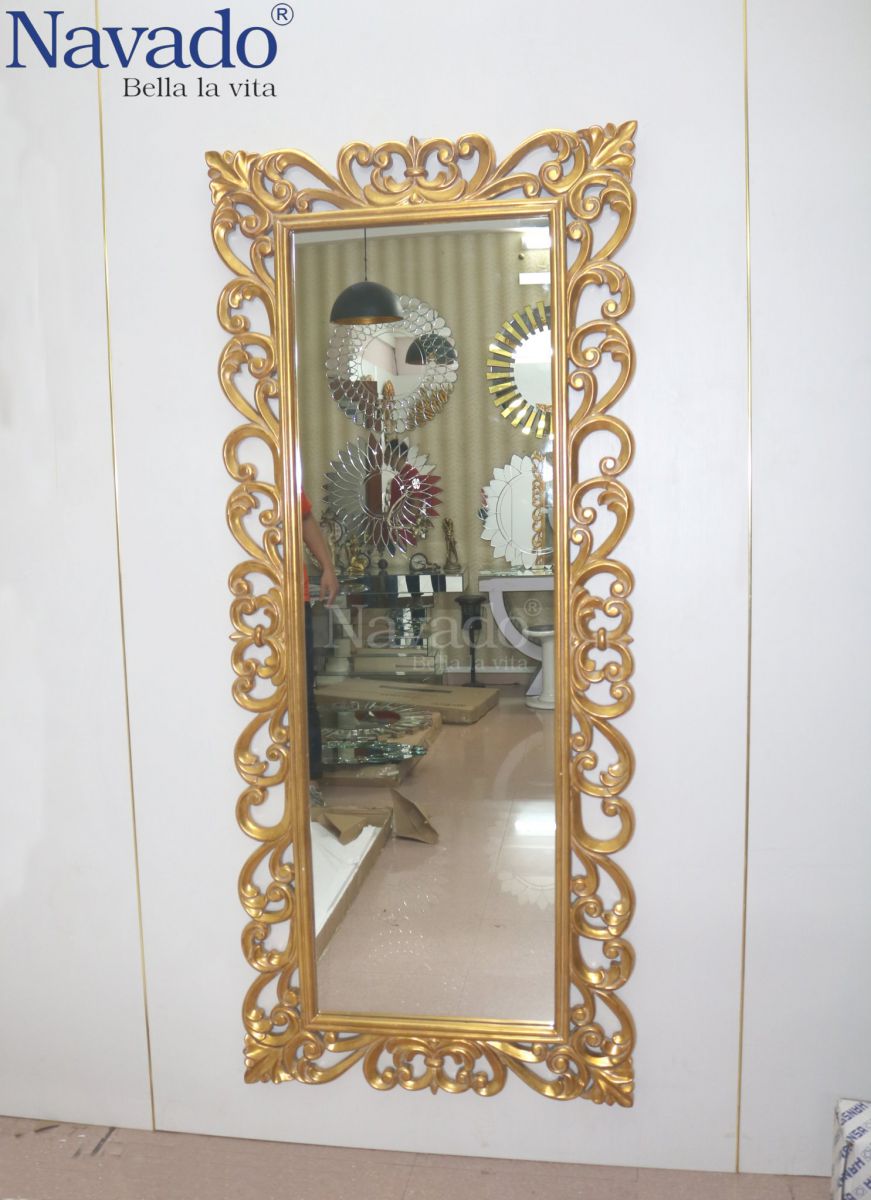 With its mainstream style as neoclassical-a decorative art flow, visual arts, literature, music, and architecture inspired by the Western classical art and culture, surely the new classic Angelina mirror would bring elegance, you must, highlighting the royal European beauty for your room as well as your house. The mirror is designed with a rectangular mirror frame, the surrounding park is sprayed with yellow paint with extremely delicate motifs that will make 1 highlight for the home every time a guest.
Navado – your class.!
News about NEW CLASSICAL BODY MIRRORS ANGELINA