Navado Living Room Neoclassical Decoration Mirror
4
5
(

1

evaluate)
Buy now
(+84) 961 430 111-(+84) 327 247 111
Guarantee
3-month warranty
Exchange 1 for 1 in 1 month if the manufacturer has an error
Highlights of Navado Living Room Neoclassical Decoration Mirror
NAVADO LIVING ROOM NEOCLASSICAL MIRROR DECORATION
Are you looking for decorative items that are suitable for the living room in the house? Are you a lover of neoclassical art that didn't have a chance to admire much? So, the neoclassical mirror product of our Navado living room is 1 item that can not be more perfect.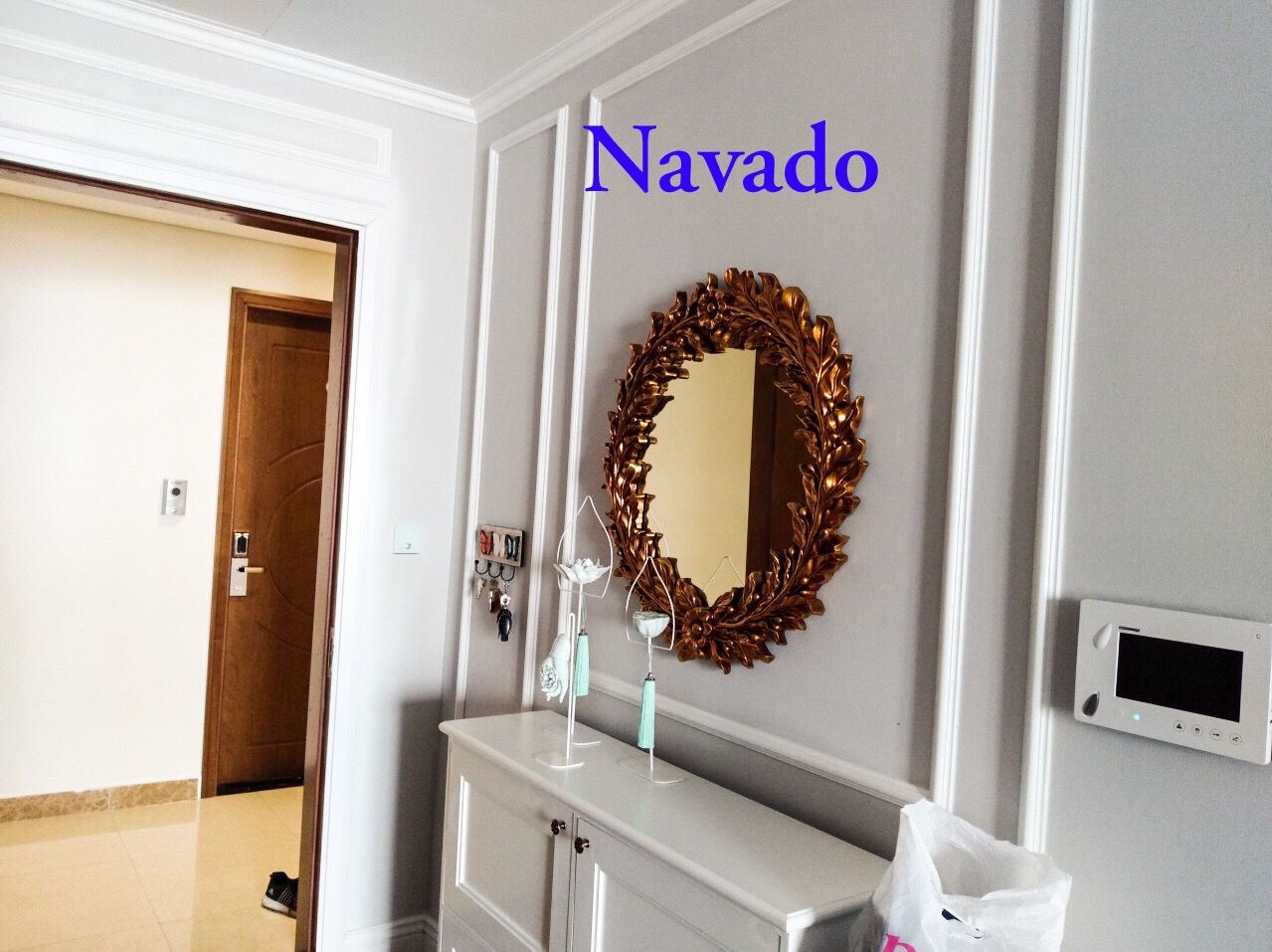 What does Navado's classical living room mirrors have?
Neoclassical art has a very popular style in most of today's college building, the Eiffel tower to decorative items in the U.S. Parliament building. Neoclassical is the name of a decorative art movement, visual arts, literature, music, and architecture inspired by Western classical art and culture. The creation of the neoclassical design mirrors Navado as 1 of the lunar rings brings intelligence, victory, power to the owner as well as the elegance, noble of the European Royal Family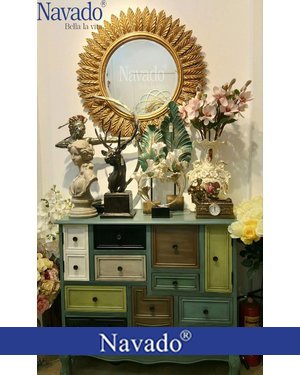 How is the decorative mirror made?
The living room is the face of your house, so the layout is extremely important as it will bring the original impression for guests when entering the house. Clearly understood that the Navado artisans gave birth to 1 handmade product mirror Navado with 100% raw material mirror of the group Mirror, leading glass in Belgium-AGC. The mirror glass is silvery quality with a lot of layers, making sure to give you the highest satisfaction when in use. In addition to the round mirror, the mirror is the carved leaf shapes and the gold spray is 1 subtle way, creating 1 extremely unique product. Size 950x950x40mm will be extremely suitable for the decoration of the living room of every home.
Navado-Your Class!
News about Navado Living Room Neoclassical Decoration Mirror