Buy now
(+84) 961 430 111-(+84) 327 247 111
Guarantee
3-month warranty
Exchange 1 for 1 in 1 month if the manufacturer has an error
Highlights of Led Full-body Bedroom Mirror
LED FULL-BODY BEDROOM MIRROR
Catching up new trend, Navado launched the classic design Johnson Led

Full-body Bedroom Mirror

.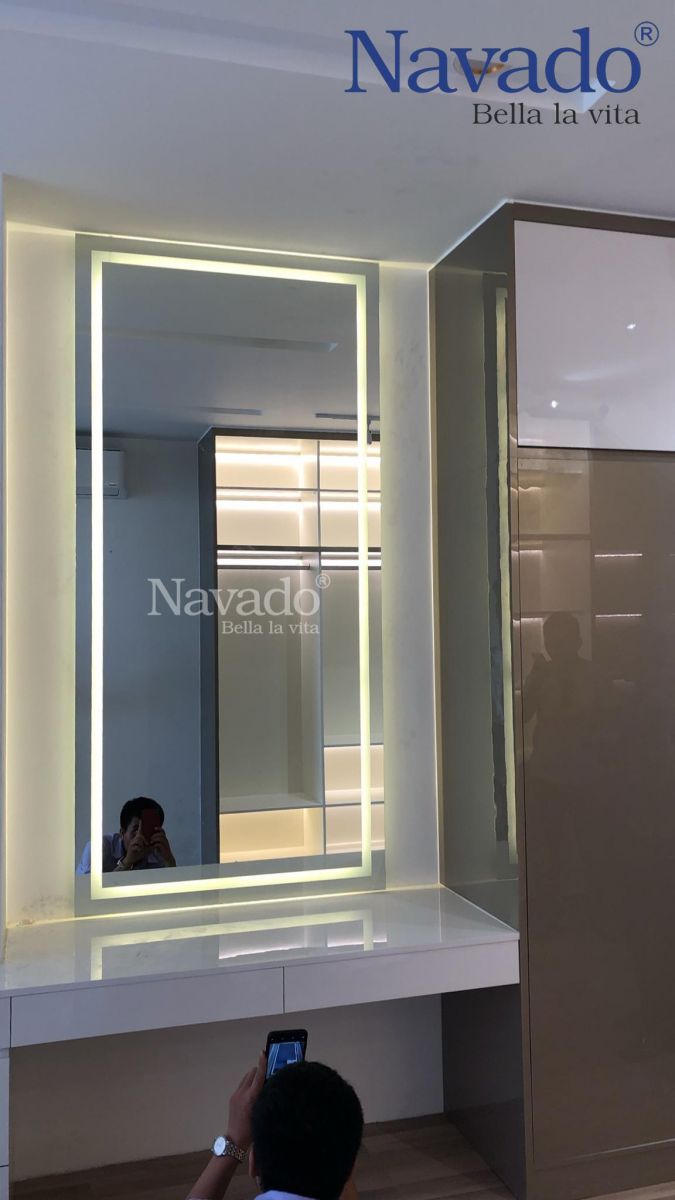 A classic rectangular shape of 700 x 1500 x 5mm is suitable for all types of bedrooms, it will be a perfect choice that not only works for normal illumination but also helps to bring a harmonious light and depth for the owner's living room.
The most special thing about the Led Full-body Bedroom Mirror is that the LED light contour can completely replace the normal lamp and is used as a makeup mirror. In addition, this led border also works as a decorative object, not only the space becomes widespread but also makes the room filled with sparkling light that brings elegance and the trendy to the space of your house.
Led Full-body Bedroom Mirror brings to luxurious and elegant for your bedroom
Navado - your level!
News about Led Full-body Bedroom Mirror