Buy now
(+84) 961 430 111-(+84) 327 247 111
Highlights of ROUND WOODEN FRAME MIRROR WALL LIVING ROOM
ROUND WOODEN FRAME MIRROR WALL LIVING ROOM
With the fast pace of the world, there are many different room decorations. And the more the world develops, the simpler and more modern the living room decoration is, but still impresses the visitors who visit the home of homeowners. So, today's decorative accessories are also increasingly diverse and designed. And one of our favorite Navado home decor designs is the ROUND WOODEN FRAME MIRROR WALL LIVING ROOM.

ROUND WOODEN FRAME MIRROR WALL LIVING ROOM is a living room fowng with a design that prioritizes modernity, simplicity, but still has the luxury and sophistication without being too basic. The mirror with a diameter of 60 cm is very suitable for many decorative spaces in the living room, making it easy to install and decorate without having to worry about the size of the decorative space.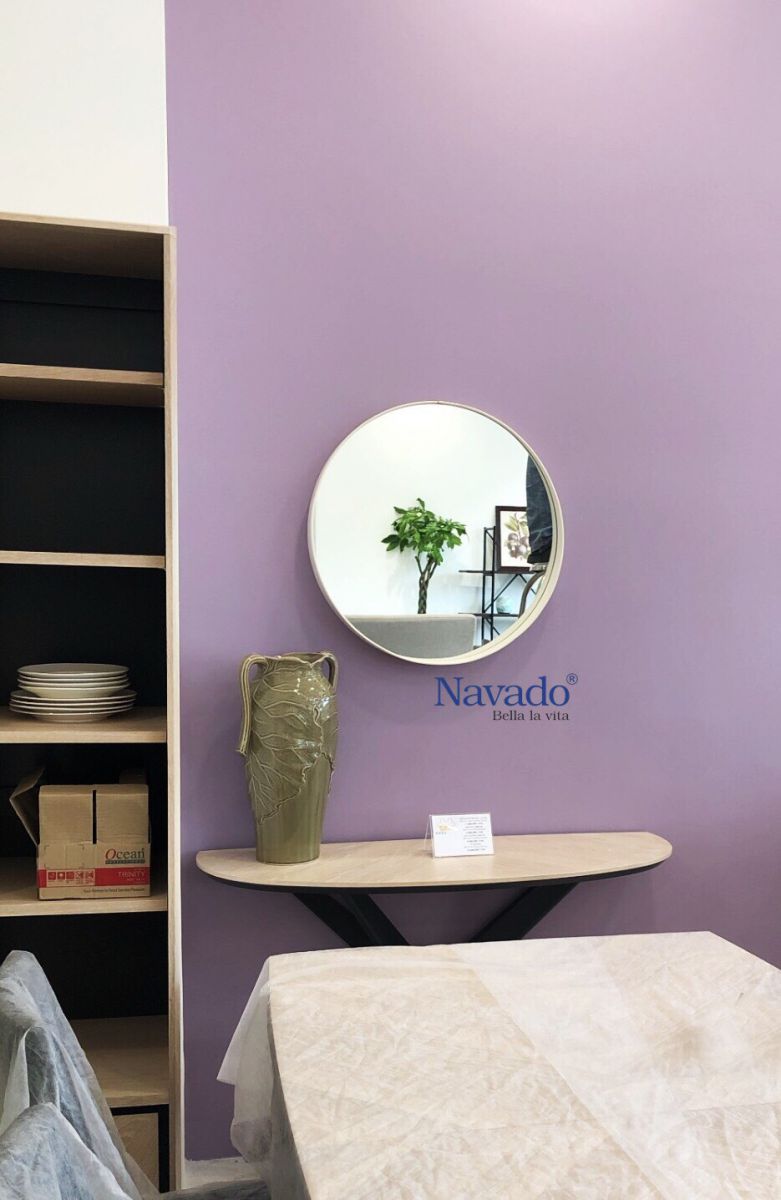 Wall living room round wooden frame mirror

Mirrors are manufactured to meet the extremely strict standards of the AGC Group (Belgium). Mirror is imported genuine. This mirror material gives a realistic image, a new luster despite being used for a long time, and especially the mirror has a long time of use. The reason is that the mirror manufacturing process applies tightly 8 layers of silver coating technology so that the mirror is resistant to dust, dirt, and water stains. The mirror also adds a very stylish and sophisticated frame.
With its high quality and simple yet new design, ROUND WOODEN FRAME
MIRROR WALL LIVING ROOM is the perfect choice for your living room. The mirror will be the highlight and soul that makes the impression of the guests coming to the house and the style satisfaction of the homeowner.

Navado-your class!
| | |
| --- | --- |
| Price range: | 500$ - 1000$ |