Buy now
(+84) 961 430 111-(+84) 327 247 111
Highlights of PREMIUM BATHROOM LED LIGHT
PREMIUM BATHROOM LED LIGHT
High-end bathroom LED mirror is a mirror model with an additional LED system at the back to provide more light for the user and the bathroom space. However, it will not stand out if this is a regular Led mirror model. So let's quickly point out the strangeness of this product with Navado!
1-The unusual highlight of the high-end bathroom LED mirror model
The highlight that most impresses customers about this product is its unique design. Led lights on? Not only are additional LEDs, but also LEDs mounted in hexagons to create a different shape for the mirror. Though if you don't turn on the lights, the mirror will just be a regular rectangular mirror with a size of 900x700x5mm.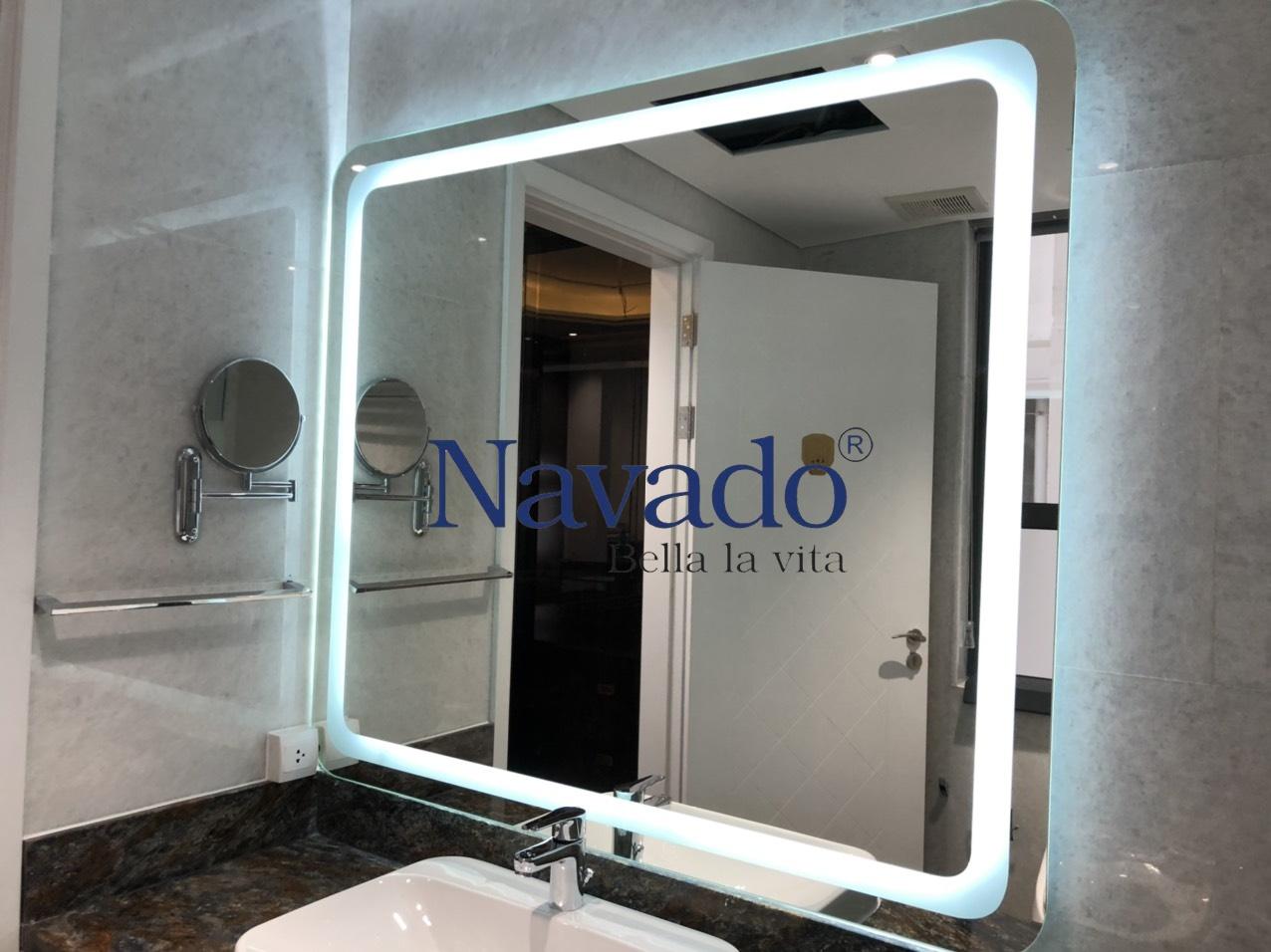 Modern led bathroom mirror
With the soft LED light, your bathroom will stand out with a more sparkling reflection of the room. At the same time, the usable space is also expanded, eliminating the claustrophobic, pressing and cramped, helping you to comfortably enjoy relaxing moments after a tiring working day. In addition, high-end bathroom LED mirror products also decorate, enhance the elegance, class and express your delicate aesthetic taste.
2-Own this unique product with Navado
And if you have fallen in love with the high-end bathroom LED mirror model, do not hesitate to call our Hotline: 0327 247 111 - 0961 430 111 for dedicated advice. The product comes with a genuine 2-year warranty, free delivery and installation at home and comes with extremely attractive promotions.
| | |
| --- | --- |
| Price range: | 500$ - 1000$ |