Buy now
(+84) 961 430 111-(+84) 327 247 111
Highlights of PHALE DECORATE MIRROR DESIGN MIRROR
PHALE DECORATE MIRROR DESIGN MIRROR
The phale interior wall mirror is a high-end mirror for small spaces, suitable for home spaces, apartments or fashion shops.
1. How to buy interior mirrors?
An interior mirror for a home or a store should meet the following three criteria: Suitable size, realistic image and high aesthetics.
Decorative mirrors to beautify the space, the interior mirror must be the one that is suitable for the room. If the room area and the size of the mirror are different, it will cause imbalance and discomfort when using.
The small room should choose decorative mirrors with a simple design, not too picky with vignettes. Traditional shapes such as circles, squares will help the space become wider and more harmonious. If the room is large, you will have many choices with stylized, detailed mirrors.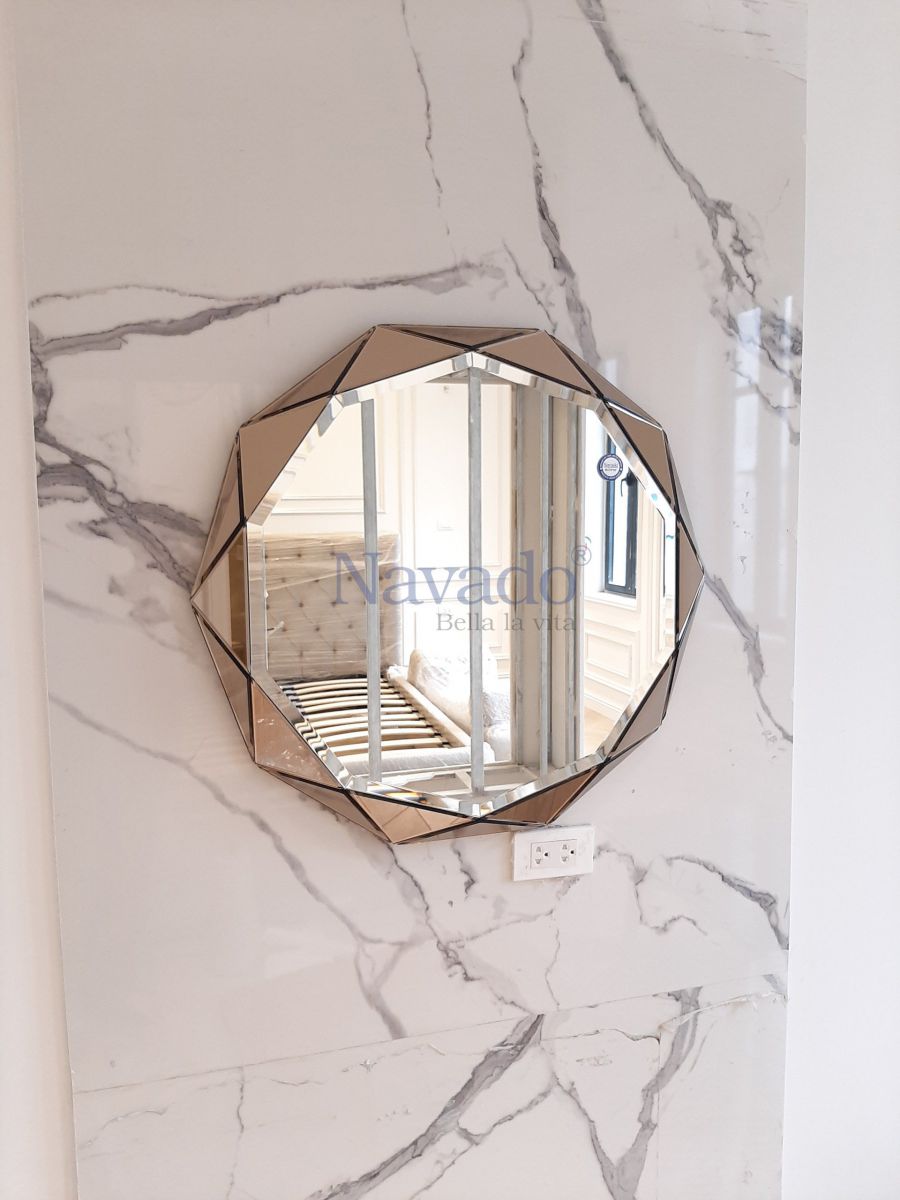 phale art wall decorate house mirror
The decorative mirror material will affect the mirror's reflection. Mirror color transparent or not? Is the reflection image clear? Mirror has a long life or not? It all depends on the material. A good mirror material is a mirror that is not doped with metal, has a shiny finish even though it has been used for a long time and is highly resistant to dust and moisture.
Aestheticism is also an important criterion when buying interior mirrors. The beautiful decorative mirror will elevate the level of your living space, bring a variety of amenities, beauty, relax, relieve unexpected stress and bring a feeling of freshness and enjoyment to use. .
2. Interior mirrors of NAVADO phale
NAVADO's phale decorative wall mirror meets all the standards of a beautiful artistic mirror. With dimensions of 700 x 700 x 20mm, decorative wall mirrors are suitable for small spaces.
Creating a simple mirror shape, but extremely delicate, eye-catching. The blend of novel and attractive shapes at the same time makes the room space much more modern and luxurious.
| | |
| --- | --- |
| Price range: | 500$ - 1000$ |