Buy now
(+84) 961 430 111-(+84) 327 247 111
Guarantee
3-month warranty
Exchange 1 for 1 in 1 month if the manufacturer has an error
Highlights of Mare Classic Living Room Mirror
Mare Classic Living Room Mirror
It is said that the main living room is the face of a house. This is not only a space for family, but also for customers. This is also where the owner shows the warmth, the fullness of his family to everyone. Therefore, arranging, decorating as well as decorating the living room is extremely important. The living room are moderately comfortable and save the area. Besides, Mare Classic Living Room Mirror also needs special emphasis. A lot of families choose mirror for living room decoration that meets the demands of both the most demanding customers.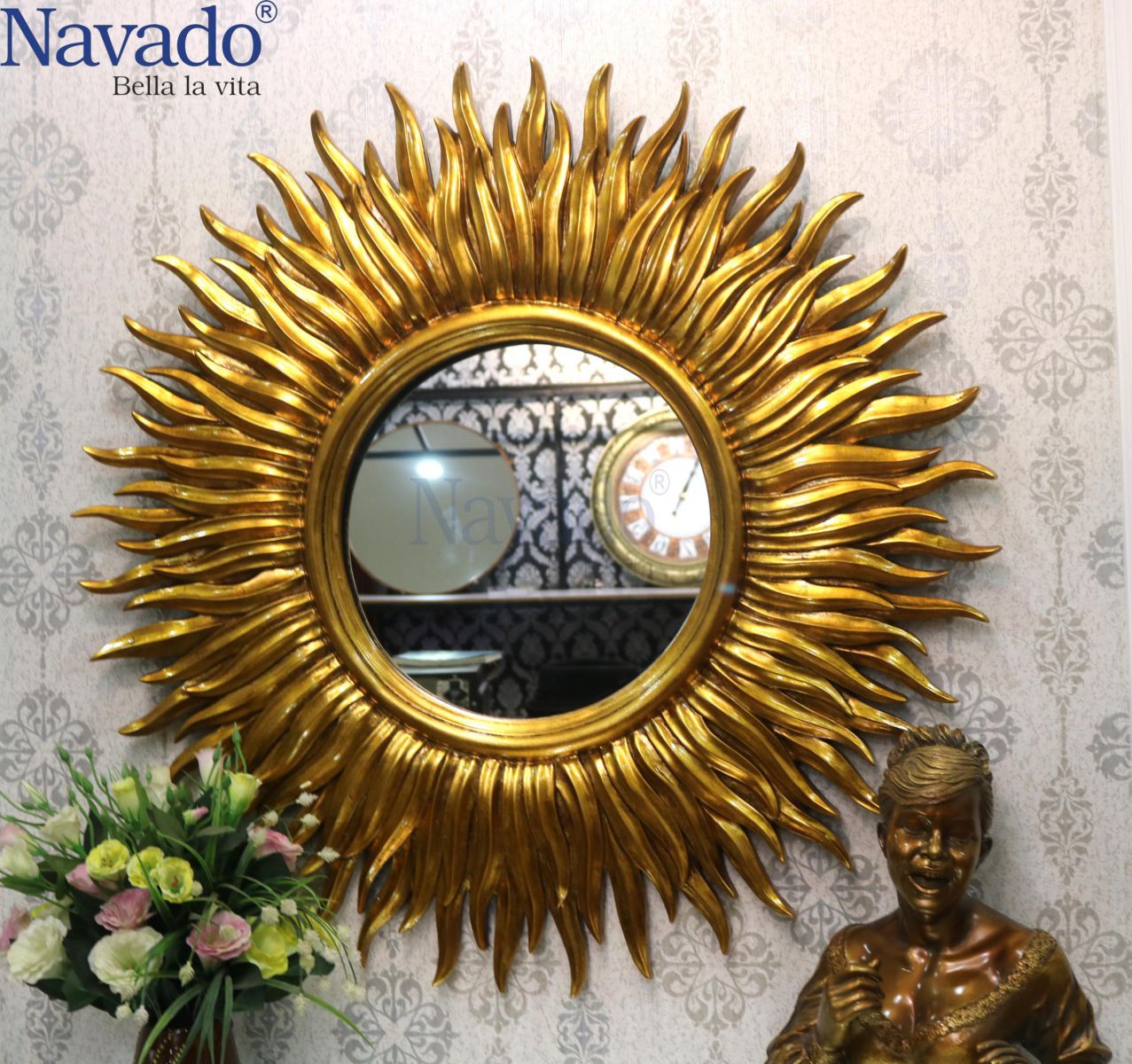 1. Gold is always the favorite color in classic style interior because of elegance and noble.
2. Mare Classic Living Room Mirror - an impressive and class artwork. With the unique mirror frame design, the Mare mirror is like the sun with the surrounding rays of sunlight. Hanging a Mare Classic Living Room Mirror in this living room space makes your home a warmer one.
3. Mare Classic Living Room Mirror is made the Belgian mirror workpiece with mirror frame made high grade wood material ensuring high quality for the product. The mirror frame is painted in high-grade paint for the most luxurious and natural colors. With the luxurious material and style, the elegant, neoclassical will make your living room space attract all the more unique look, never before.
Let's bring this "little sun" to your house, we make sure people won't take their eyes off! Navado is pleased to serve customers!
News about Mare Classic Living Room Mirror