Buy now
(+84) 961 430 111-(+84) 327 247 111
Guarantee
3-month warranty
Exchange 1 for 1 in 1 month if the manufacturer has an error
Highlights of Luxury Butterfly Art Bedroom Mirror
Luxury Butterfly Art Bedroom Mirror



In your opinion, what is one of the factors that bring you a good sleep?
Yes, the answer is your bedroom space, but what is the solution to get the best bedroom?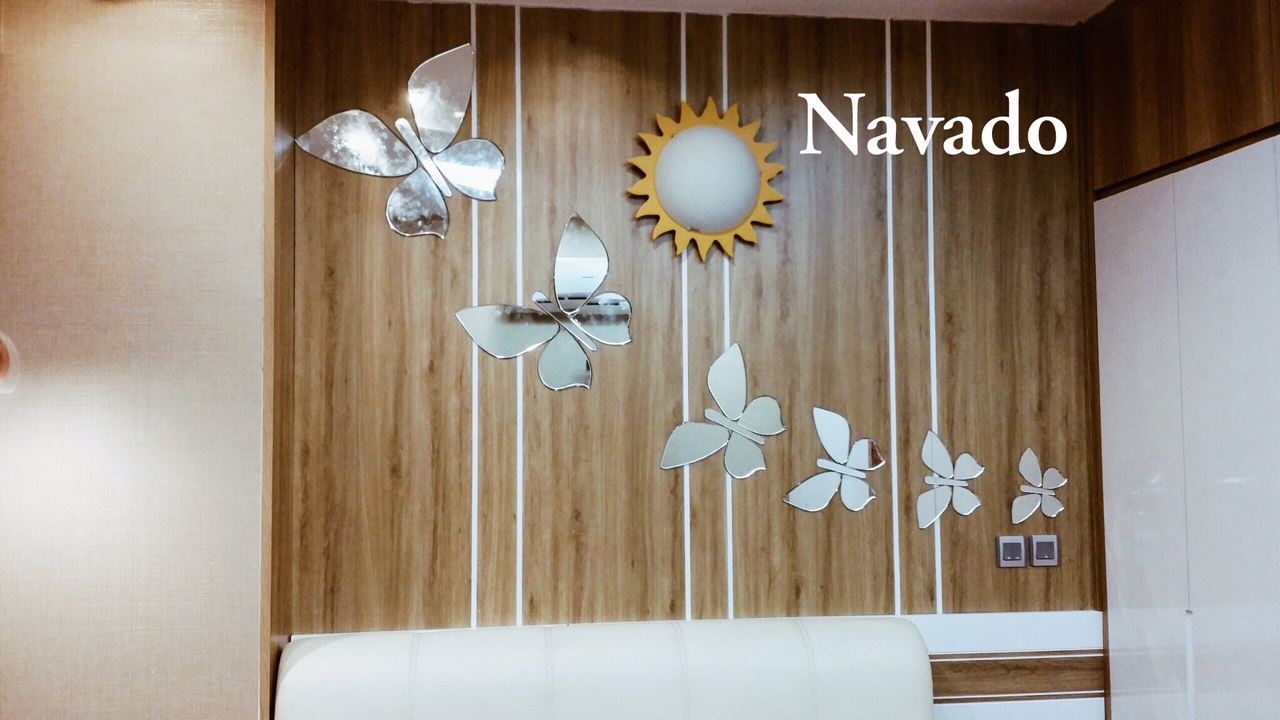 The answer is in the layout, the decoration of items that the most optimal product for this is Luxury Butterfly Art Bedroom Mirror of our company Navado. True to the name of the product "Butterfly", this product is formed 6 butterflies arranged harmoniously, reasonably in an arc on the wall.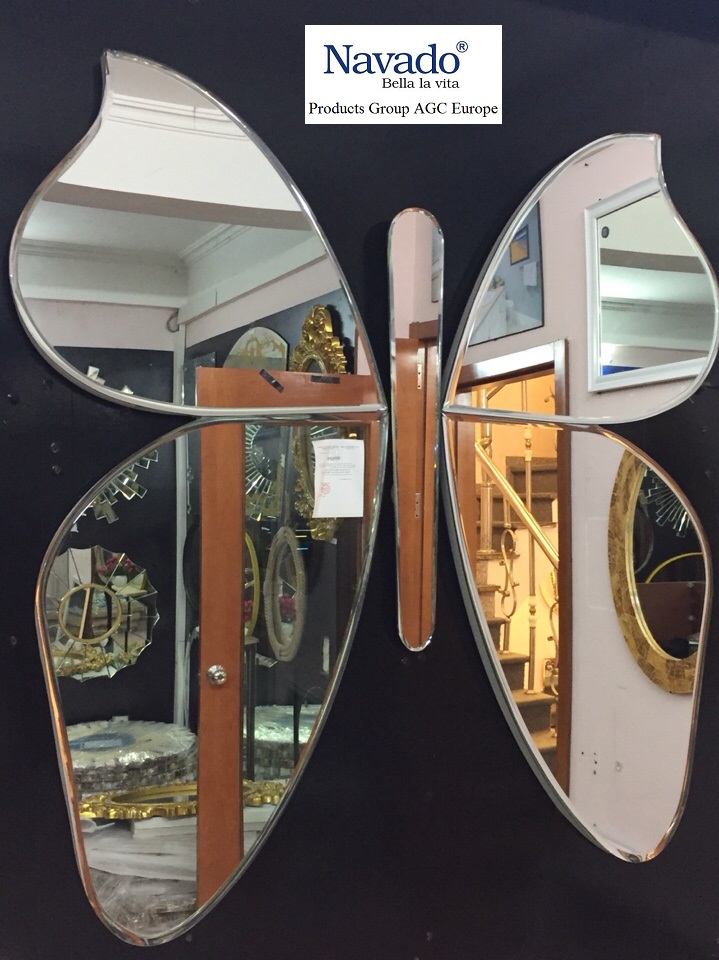 What do you think when your bedroom is arranged with butterflies artistically?
Luxury Butterfly Art Bedroom Mirror brings beautiful dreams closing to nature, helping you to relax after a long hard-working day. The special feature of our products is not only meticulously processed Navado leading artisans in Vietnam but also 100% mirror material imported Belgium with the desire to create high-class products for customers. Size 200x250x300x320 will be an extremely suitable choice for most bedroom designs.
Luxury Butterfly Art Bedroom Mirror promises to create a highlight for your home in general and bedroom in particular, above all our products still meet the rigorous requirements of feng shui for home owners.
News about Luxury Butterfly Art Bedroom Mirror