Buy now
(+84) 961 430 111-(+84) 327 247 111
Guarantee
3-month warranty
Exchange 1 for 1 in 1 month if the manufacturer has an error
Highlights of GUEST ROOM DÉCOR MIRROR LUXURY SAYA
GUEST ROOM DÉCOR MIRROR LUXURY SAYA
The living room is the face of your home, so it is very important to decorate in a reasonable way. At present, mirror Art is gradually becoming 1 preferred widgets in this. With the desire to bring the living room to you luxurious beauty, the mirror room decoration Luxury Saya is the item that could not be more suitable.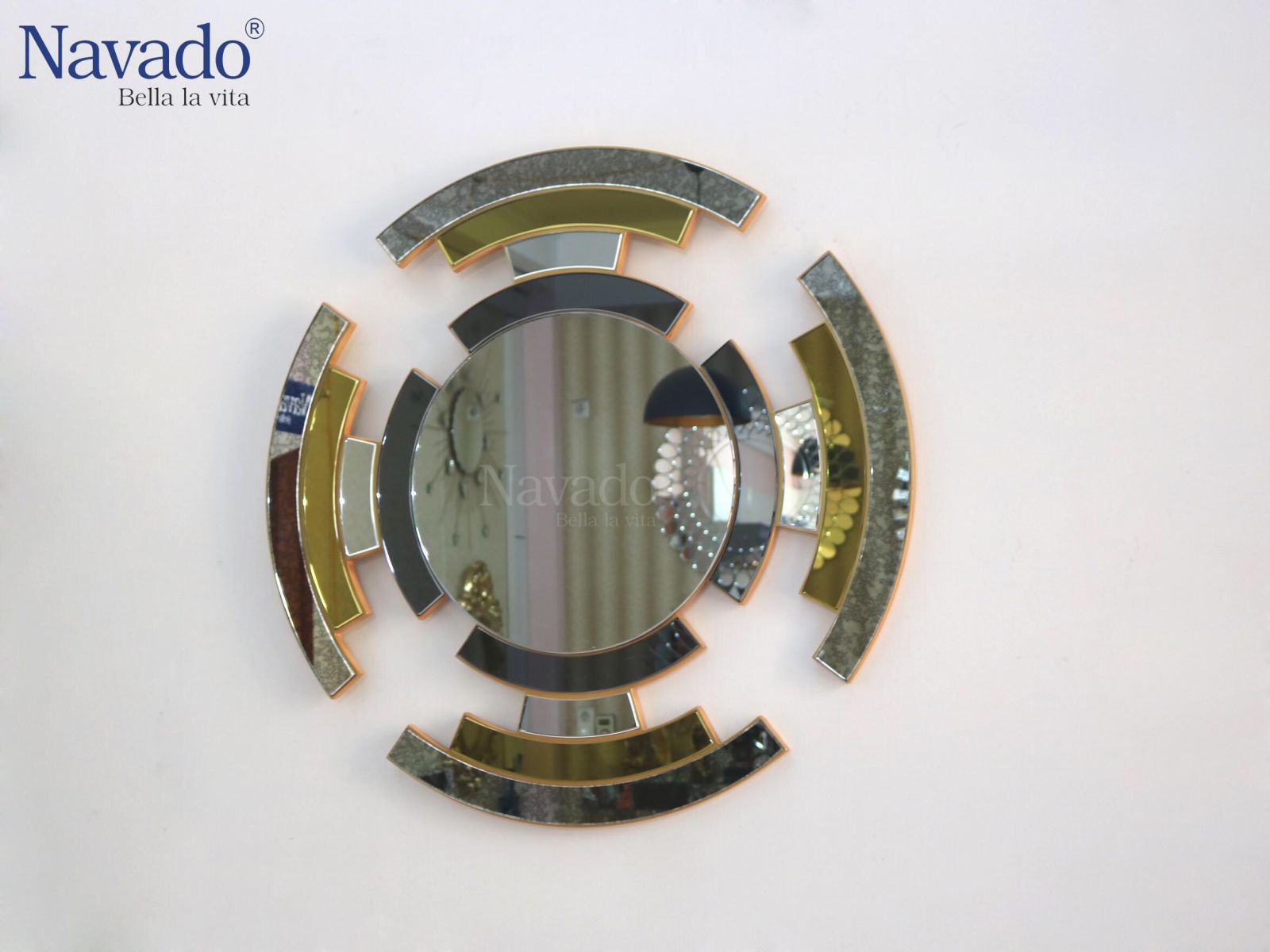 How is the mirror produced?
"Luxury Saya"-as the product name, our "Luxury Saya" mirror gives your living room a classy, exquisite beauty to leave an impression on any guests when visiting your living room. The mirror is designed with a round center mirror, high quality silver coated, anti-all bad weather impact. The mirror outline is the contact rings which are 1 unintended way by Navado artisans with the desire to create mirrors such as 1 shield, "Luxury Saya" which gives a strong sense of robustness to your home.
What's the mirror material?
The major difference is that the product brand of Navado company we are in raw materials. The mirror workpiece so that the product is 100% mirror import the AGC group of Belgium-one of the prestigious corporations producing the leading mirror in the world. Therefore, the "Luxury Saya" living room mirror product will be 1 piece of puzzle perfect for your living room in both the user side as well as to meet the needs of feng shui.
Navado-Your class. !
News about GUEST ROOM DÉCOR MIRROR LUXURY SAYA