Buy now
(+84) 961 430 111-(+84) 327 247 111
Highlights of DECORATE CLOCK MIRROR FOR LIVING ROOM
DECORATE CLOCK MIRROR FOR LIVING ROOM
To make a living room space become beautiful and luxurious, of course, we cannot lack decorative items. So decorations are complete will play a huge part in building a beautiful home of the homeowner. There are many excellent items chosen as decorations and decorative mirrors, and watches also make their mark in the list of items.
Of the two ornaments, the clock and the mirror, on one side is a design that celebrates the importance of time as gold and silver. and the other side is a mirror exuding elegant elegance, shining like a beautiful white ray of sunlight. Can you imagine how difficult this sounding combination might be? DECORATE CLOCK MIRROR FOR LIVING ROOM has helped you to calm it down. Yes, this perfect combination is precious and luxurious.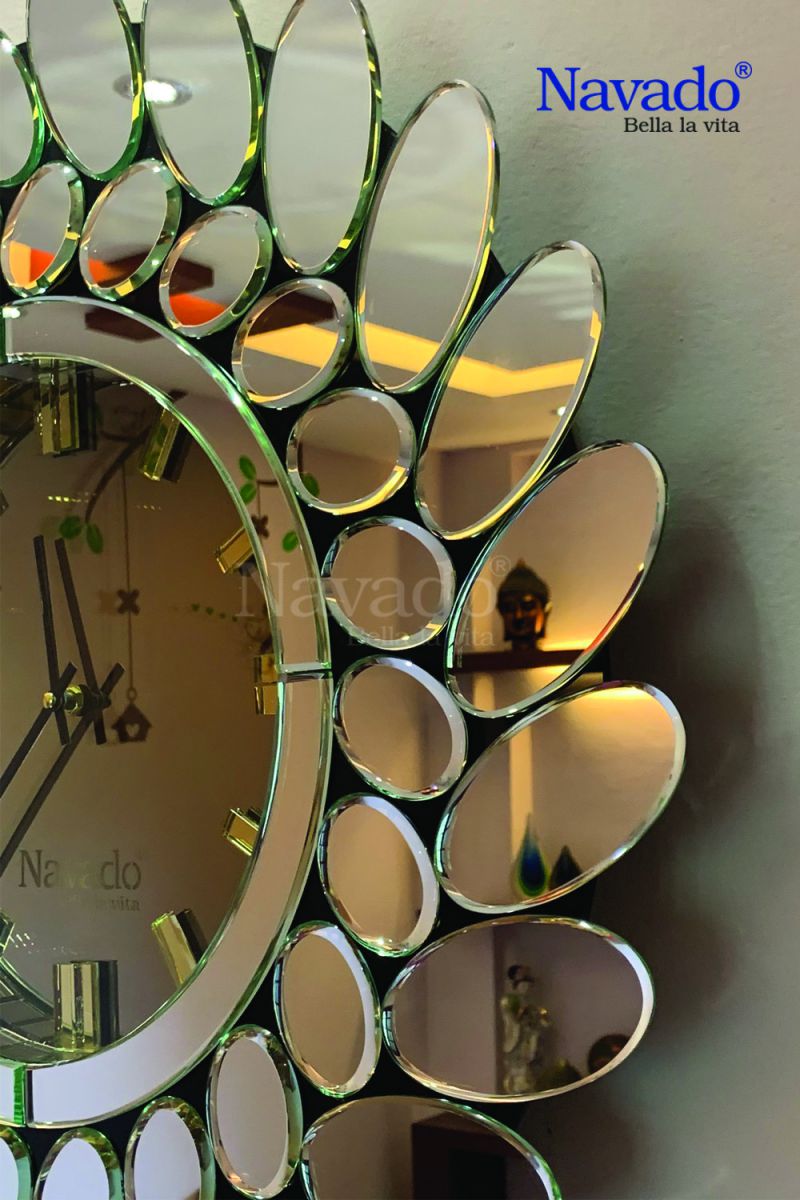 Luxury item for decorate house
With a special artistic design, and the ingenious devotion of the leading artisans who carefully stitch each planting mirror together or combine them together to create the perfection of this watch mirror.

With this 1-0-2 combination we can see that the inside of this watch mirror is the treasure of time and on the outside is a flawless flawless charm. Thus, we have a decorative accessory for our house that, although leading the price, creates a precious beauty for the house.
Navado-your class
| | |
| --- | --- |
| Price range: | 500$ - 1000$ |