Buy now
(+84) 961 430 111-(+84) 327 247 111
Highlights of DECOR WALL MOUNTED PAINTS MIRROR
DECOR WALL MOUNTED PAINTS MIRROR
Mirror painting decorative billet decor wall
Wall decor mirrors are new to everyone, right? But with Navado it is possible to produce such unique, highly demanding decorative patterns.
Wall decor mirror painting will be the typical product showing Navado's sophistication in each product. Use the mold mirror blank as the background on the drawing with elegant lines, show freedom.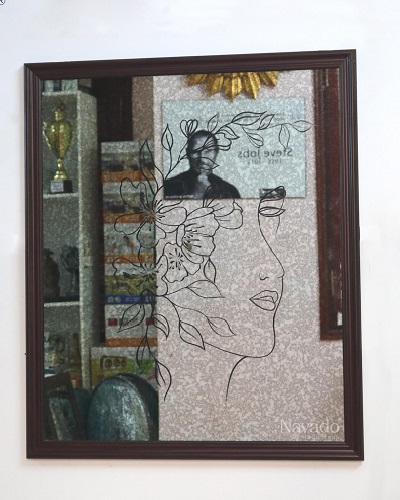 Navado always aims to be comfortable and free to create comfort for users. The image on the mirror will not be clear, serial, specific lines to create a rich imagination for each person.
Wall decor mirrors will be used to decorate like the pictures you still see, but the difference is that this will not be oil paintings, lead paintings, embroidery paintings, ...
With mirrors - we are experts!
To our customers - we are endless inspiration!
| | |
| --- | --- |
| Price range: | 500$ - 1000$ |