Buy now
(+84) 961 430 111-(+84) 327 247 111
Highlights of ART WALL CLASSIC MIRROR FOR LIVING ROOM
ART WALL CLASSIC MIRROR FOR LIVING ROOM
What if I told you that mirror art is a popular decoration in many homes today?
The decoration trend in the 21st century is the innovation that combines modern art and the quintessence of ancient civilizations. With high technology and craftsmanship, our Navado company. Brings you one of the most upscale products - Artemis living room vintage mirrors
Artemis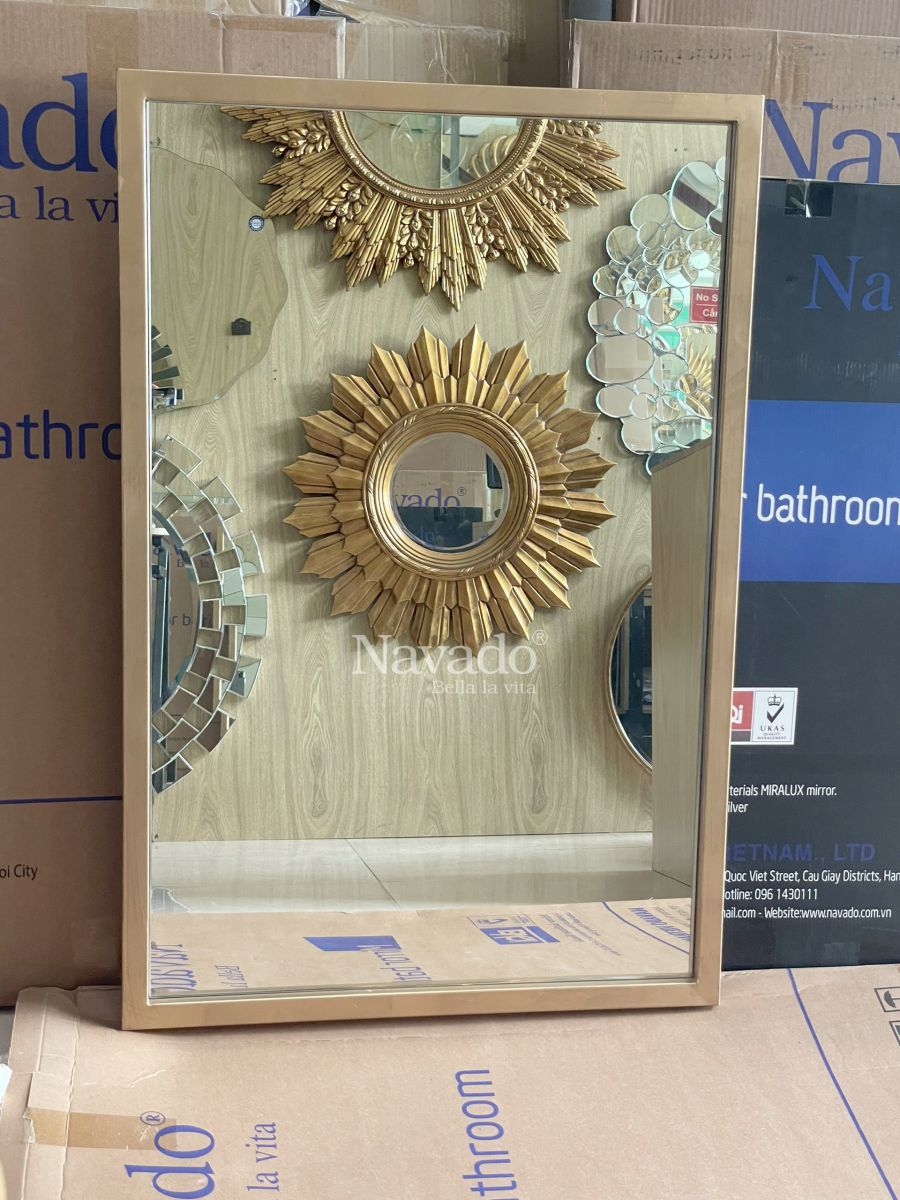 Artemis classic mirror
is the goddess of hunting in Greek Mythology, she is one of the children of Zeus. Goddess Artemis is the embodiment of the beauty and talent that promises to bring an unexpectedly seductive and luxurious beauty to your living room. With 100% Belgian AGC mirror ingot material, the Artemis Living Room Classic Mirror with a golden outline that surrounds the central mirror eye creates the sun in your living room. , bring positive energy to the living room as well as your home.
Artemis living room's classic mirror will be an item that brings elegance and charm, bringing classical art in Greek mythology to your home. With monolithic design, our products will bring a highlight to your home while still meeting the needs of feng shui.
| | |
| --- | --- |
| Price range: | 500$ - 1000$ |