Buy now
(+84) 961 430 111-(+84) 327 247 111
Highlights of ART LUXURY WALL LIVING ROOM WALL MIRROR
ART LUXURY WALL LIVING ROOM WALL MIRROR
Home decoration furniture is the essence of creating the aesthetic perfection that the homeowner wants in his home. So, the perfection of creativity is increasingly demanding in the home decor world to be able to meet the requirements of these increasingly fastidious customers.

In order not to assist customers' persistent wait, at Navado, we have launched a unique artistic decorative mirror product to meet the needs of customers. That product is ART LUXURY WALL LIVING ROOM WALL MIRROR. Mirrors are manufactured to meet the extremely strict standards of the AGC Group (Belgium). Mirror is imported genuine.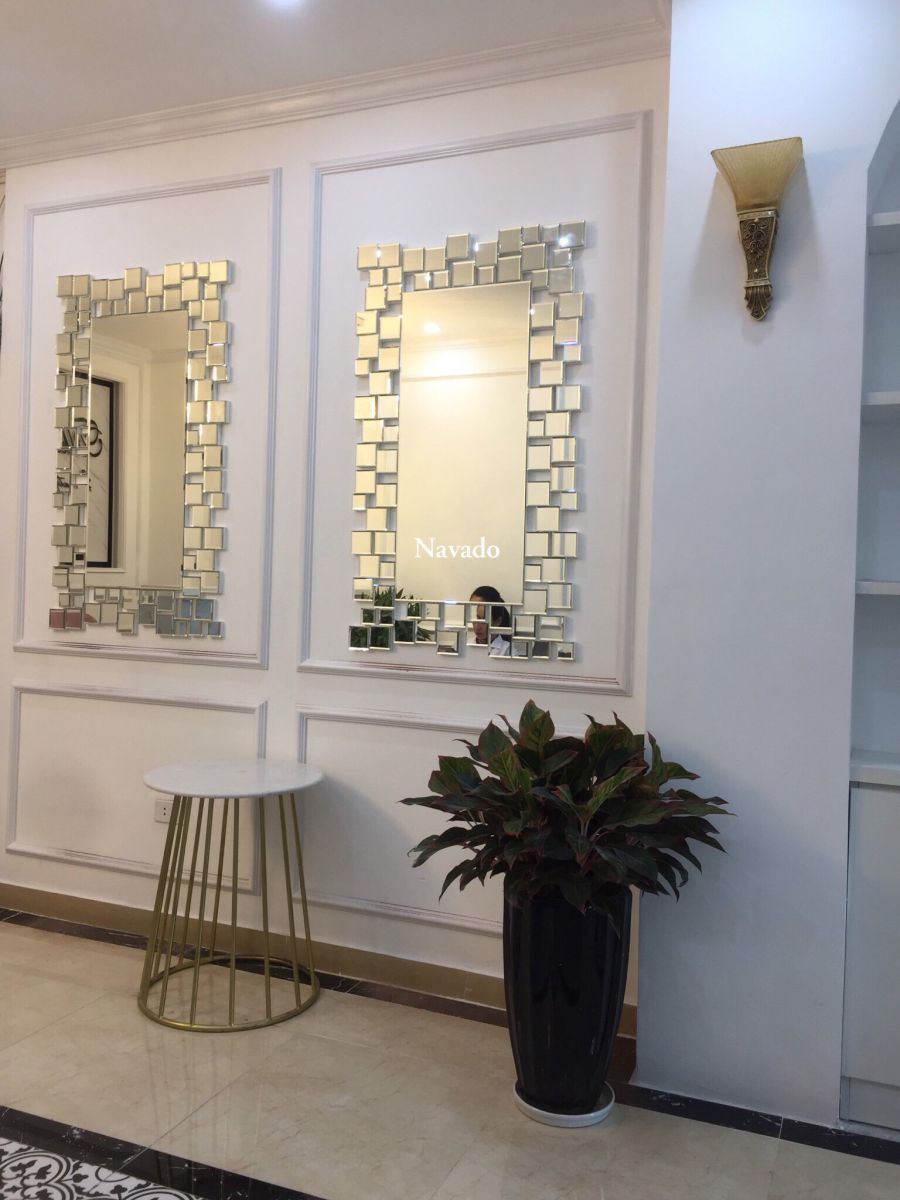 Art decorate mirror for living room
This mirror material gives a realistic image, a new luster despite being used for a long time, and especially the mirror has a long time of use. The reason is that the mirror manufacturing process applies tightly 8 layers of silver coating technology so that the mirror is resistant to dust, dirt, and water stains. And the new design, joining the mirror pieces together creates a picture a beautiful but luxurious glitter mirror. It is the perfection to create a classy living space and has a high aesthetic investment.

ART LUXURY WALL LIVING ROOM WALL MIRROR with high standards and rigorous the hands of the user, is a perfect choice for any home that needs the uniqueness and attraction of this mirror. This will be one of the interior home décor that brings class to the homeowner.
| | |
| --- | --- |
| Price range: | 500$ - 1000$ |