Buy now
(+84) 961 430 111-(+84) 327 247 111
Highlights of WALL RECTANGLE MODERN GOLD FRAME MIROR
WALL RECTANGLE MODERN GOLD FRAME MIROR
Rectangular mirror we often know its use as a mirror for the bathroom. But with modern times and innovative new designs, perhaps the rectangular mirror is no longer in the same place as the bathroom, but will be larger places than the living room and other parts of your home need a page. mind.

WALL RECTANGLE MODERN GOLD FRAME MIROR is one of the rectangular mirrors designed to serve the living room decoration. Mirrors are manufactured to meet the extremely strict standards of the AGC Group (Belgium). Mirror is imported genuine.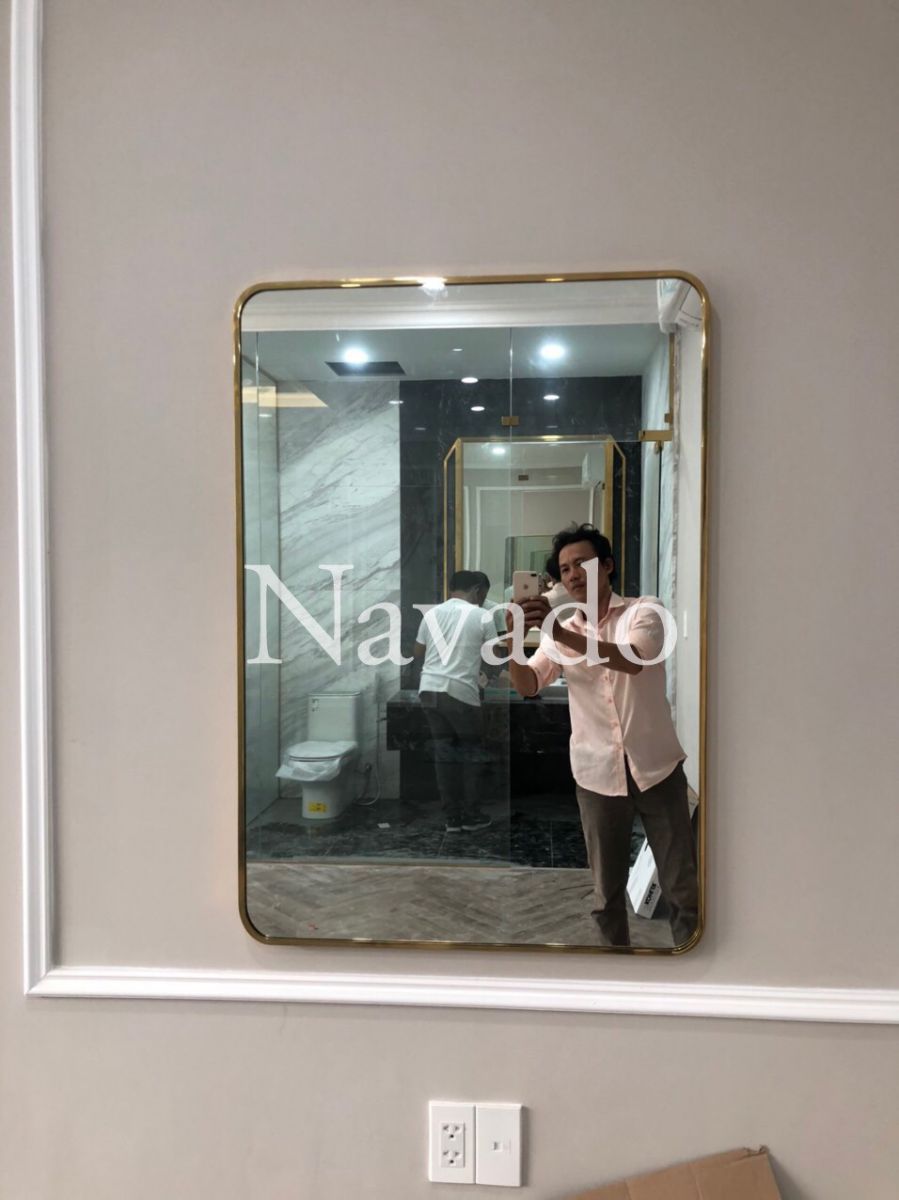 Gold frame rectangle mirror decorate
This mirror material gives a realistic image, a new luster despite being used for a long time, and especially the mirror has a long time of use. The reason is that the mirror manufacturing process applies tightly 8 layers of silver coating technology so that the mirror is resistant to dust, dirt, and water stains.And with the golden mirror frame design has created a luxurious accent for the mirror. , making it easy to decorate a mirror in the living room.

With a new and luxurious design, WALL RECTANGLE MODERN GOLD FRAME MIROR will definitely be the best choice for the living room decoration. If you need advice and product search please contact our company Navado.
Navado-Your level!
| | |
| --- | --- |
| Price range: | 500$ - 1000$ |