Buy now
(+84) 961 430 111-(+84) 327 247 111
Highlights of NEW MODERN ART BATHROOM MIRROR DESIGN
NEW MODERN ART BATHROOM MIRROR DESIGN
Brick is a rustic material as well as familiar to us when building a house. Thanks to those bricks, I have solid houses and set up my loving home. It seems that the raw material is difficult to carry a work or a home decoration. But now thanks to creativity that our company Navado has transformed those bricks a modern art bathroom mirror.

NEW MODERN ART BATHROOM MIRROR DESIGN nine is the work of art those rough bricks. Although not using the bricks as mirror materials, but the distinctive look of the brick was put the mirror frame by the designer very beautiful. In particular, this frame is also made according to the brick-lined structure when building a very beautiful house. Mirrors are manufactured to meet the extremely strict standards of the AGC Group (Belgium). Mirror is imported genuine.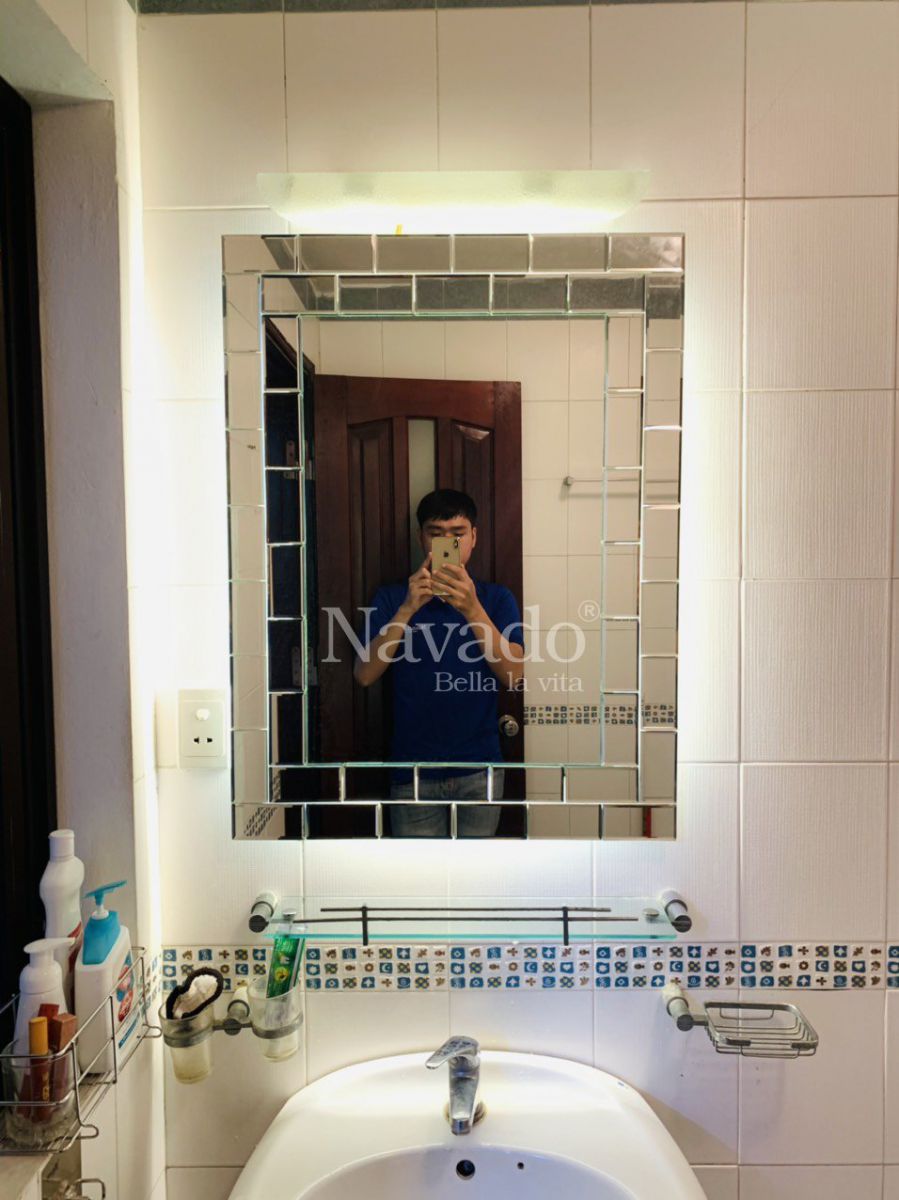 Art wall decor bathroom mirror
This mirror material gives a realistic image, a new luster despite being used for a long time, and especially the mirror has a long time of use. The reason is that the mirror manufacturing process applies tightly 8 layers of silver coating technology so that the mirror is resistant to dust, dirt, and water stains.

This is a new art product of our company Navado. Mirrors have turned raw hard bricks to sparkling mirrors under the meticulous work of artisans.

Navado- your class!
| | |
| --- | --- |
| Price range: | 500$ - 1000$ |