Buy now
(+84) 961 430 111-(+84) 327 247 111
Highlights of MULTIPLAYER DESIGNED LED LIGHTS MIRROR
MULTIPLAYER DESIGNED LED LIGHTS MIRROR
If you feel that the models with normal shapes are too boring, why not try looking for natural designs? Inspired by Mother Nature, Navado has brought to customers the LED stone-shaped bathroom mirror product, making the space more lively.
1-Why is the bathroom mirror with LED stone lamp model?
Consumer demand for furniture products is growing, and so is bathroom mirror products. This makes production units and distributors always have a headache to find ways to launch products that satisfy users' tastes. And one of them is the bathroom mirror with an Led stone lamp - the product is inspired by the mother of nature, the seemingly rigid and arid stones.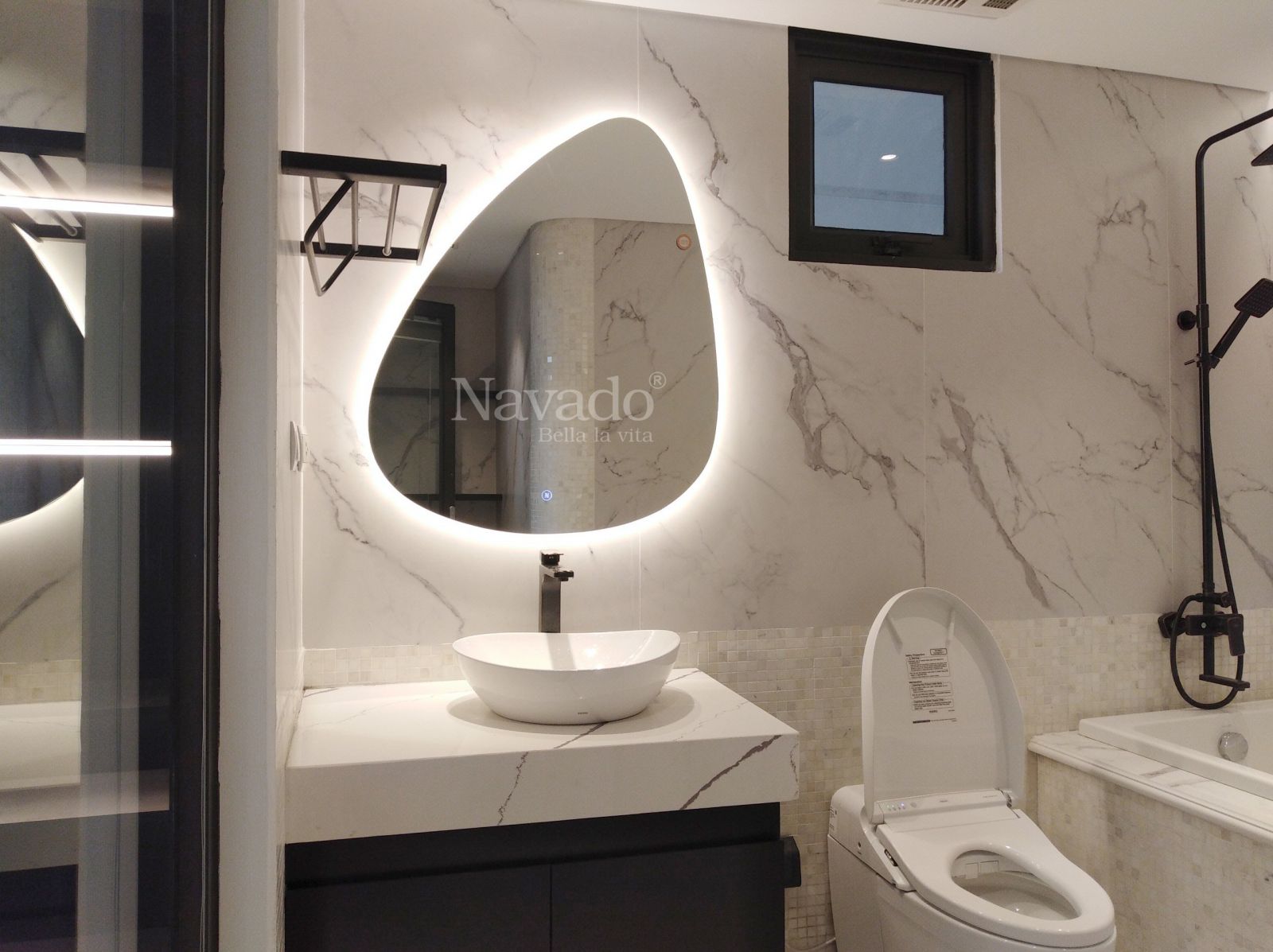 Led stone decorate bathroom miror
Under the skillful hands of the Navado craftsmen, high-end imported AGC Belgian mirror embryos, artisans handcrafted and meticulously crafted a soft, flexible stone-shaped bathroom mirror. And to make the space more prominent, LEDs are used to both increase light and bring great aesthetics.
2-Stand out space with Navado designs
Your home bathroom space will really become very prominent, shimmering when using the bathroom mirror with led stone lamp. Not only that, they also bring luxury and sophistication, showing the great aesthetic of the homeowner.
| | |
| --- | --- |
| Price range: | 500$ - 1000$ |