Buy now
(+84) 961 430 111-(+84) 327 247 111
Highlights of LUXURY OVAL DECORATE BATHROOM MIRROR
LUXURY OVAL DECORATE BATHROOM MIRROR
A beautiful bathroom mirror will change the look of the whole room. If you are looking for a luxurious, classy bathroom mirror, you will not be able to miss NAVADO's Luxury Montana mirror.
1. Beautiful bathroom mirror - indispensable interior decoration item
In the trend of home design and modern interior decoration, bathroom mirrors in particular and art decorative mirrors in general are more and more favored. Each architect, each designer has its own opinion and opinion in the work, but all have the same thoughts about the effect of the bathroom mirror.
It is not only an object to look at, to make up, but it also represents the personality, somewhat revealing the hobby, confirming the aesthetic taste of the owner. Therefore, everyone wants to choose a beautiful, classy and luxurious bathroom mirror.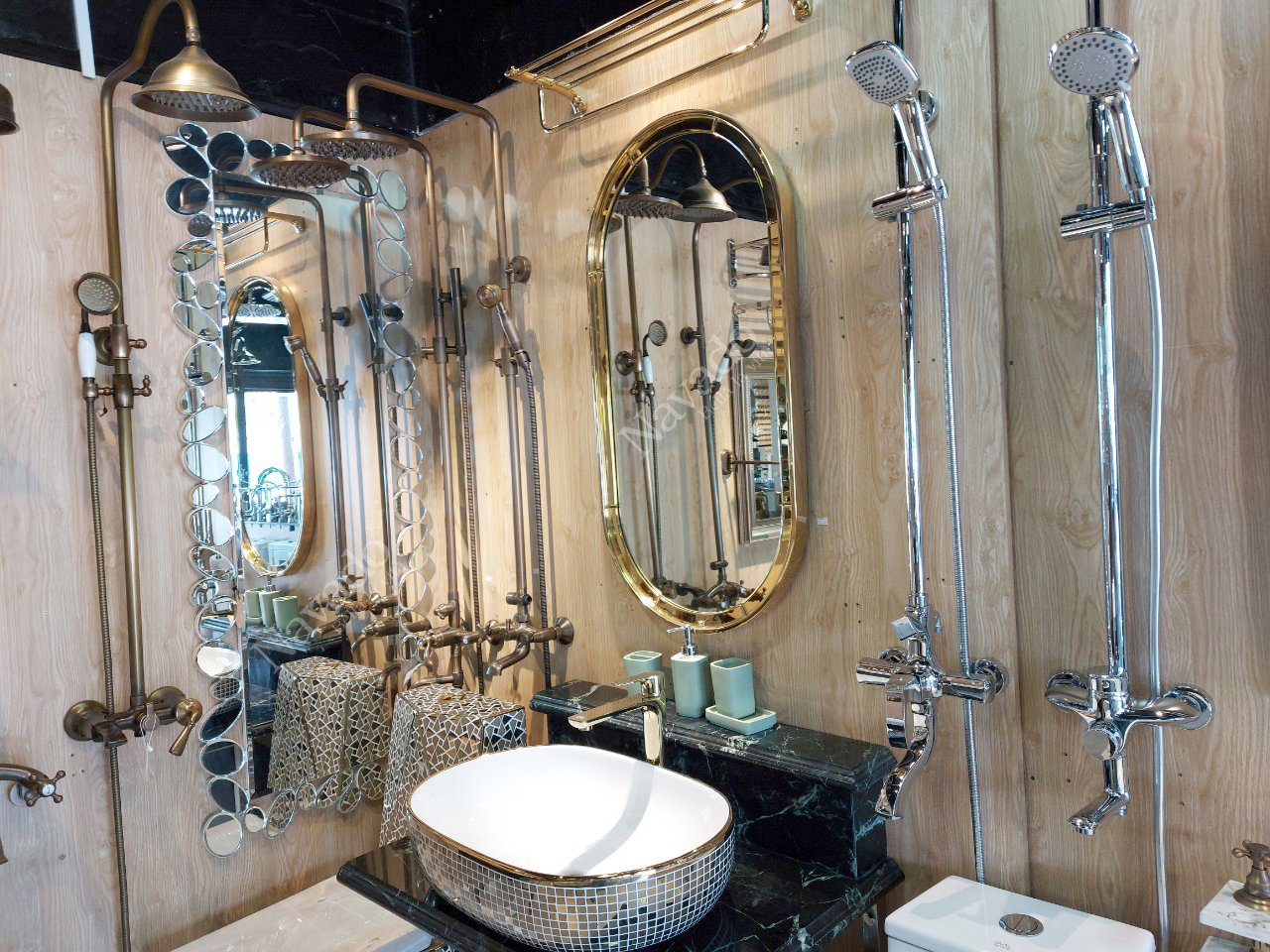 Luxury gold decorate bathroom mirror
2. NAVADO Luxury Montana bathroom mirror product
Luxury Montana neoclassical bathroom mirror brings home the breath of Europe in the 18th - 19th centuries. The era of luxury, luxury, and nobility. That is why this mirror also has the same beauty.
Outstanding thanks to the eye-catching golden mirror rim, NAVADO's Luxury Montana mirror attracts all eyes with its unique, classy, yet very delicate and gentle look.
The mirror is made the famous AGC Belgian mirror ingot. Transparent, ultra-durable mirrors and sharp, authentic images confirm premium quality. Mirror size 600 x 900 x 10mm for large bathrooms.
| | |
| --- | --- |
| Price range: | 500$ - 1000$ |