Buy now
(+84) 961 430 111-(+84) 327 247 111
Highlights of ART LED DECOR MIRROR WALL BATHROOM
ART LED DECOR MIRROR WALL BATHROOM
Bathroom mirrors are a very important factor to the bathroom to us now. Because not only is it a mirror to look at, but the mirror is also a decorative item to add highlights and create a style for our bathroom. And so, new bathroom mirror designs are born and are loved and chosen by everyone. Especially the mirrors designed in art style. And ART LED DECOR MIRROR WALL BATHROOM is also one of the art products that everyone loves.
The mirror has an artistic design inspired by seaweed leaves embracing the round mirror and accompanied by a blue led light, creating the feeling that this is a great work the ocean. Mirrors are manufactured to meet the extremely strict standards of the AGC Group (Belgium).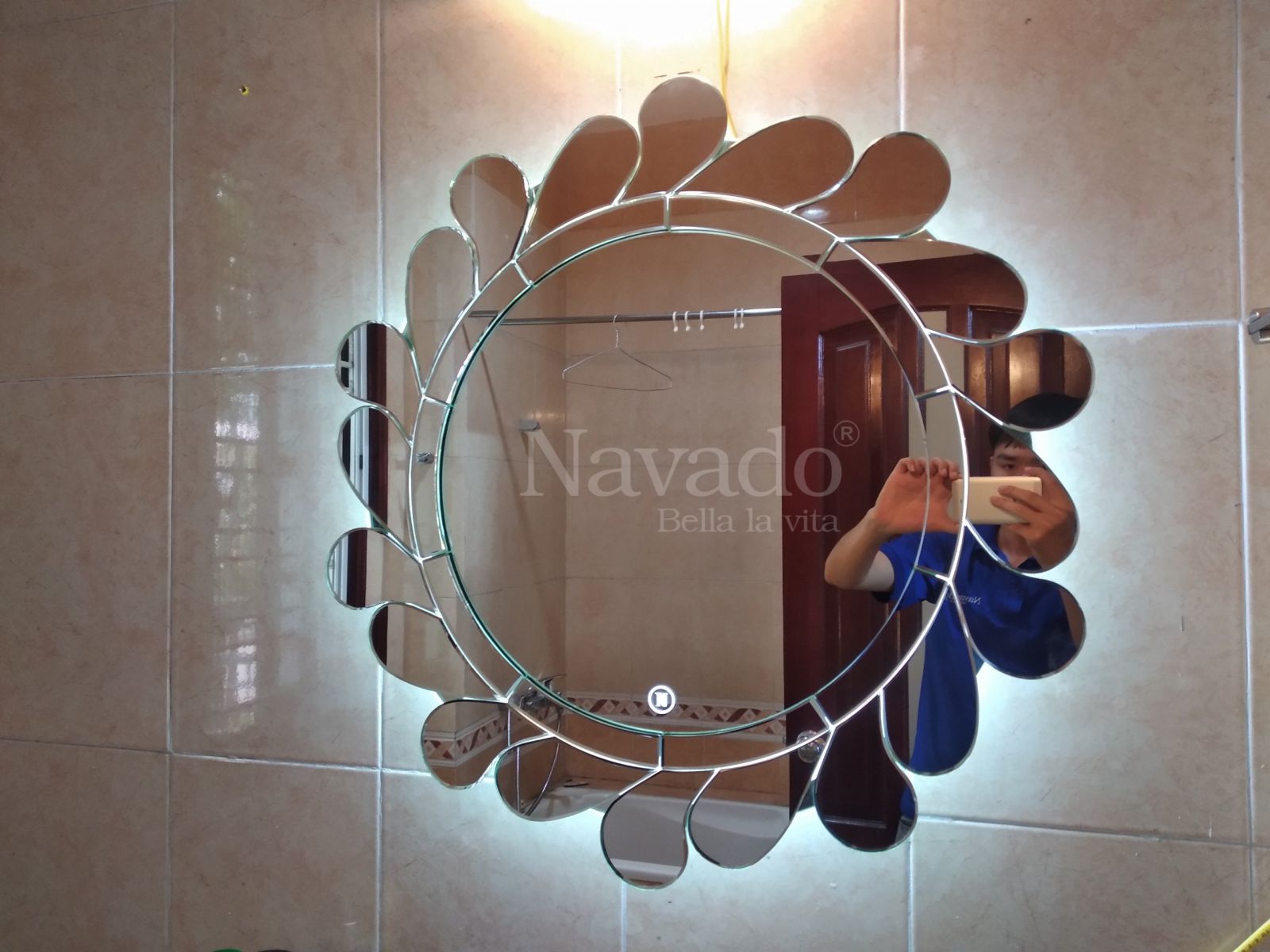 Art led bathroom mirror
Mirror is imported genuine. This mirror material gives a realistic image, a new luster despite being used for a long time, and especially the mirror has a long time of use. The reason is that the mirror manufacturing process applies tightly 8 layers of silver coating technology so that the mirror is resistant to dust, dirt, and water stains. Mirrors are also exceptionally meticulously crafted by the leading craftsmen of our Navado company. In particular, the LED lighting system of the mirror is very good, high quality water resistant to help us comfortably hang the mirror in the bathroom - water environment without ensuring safety.
With modernity mixed art in design ART LED DECOR MIRROR WALL BATHROOM will be a new artistic product for the bathroom and a durable quality product that creates a room away your bathroom over the years.
Navado-your class!
| | |
| --- | --- |
| Price range: | 500$ - 1000$ |