Buy now
(+84) 961 430 111-(+84) 327 247 111
Highlights of SMOKE MATERIALS DECORATING the living room
SMOKE MATERIALS DECORATING the living room
I. Moldy smoke mirrors decorate the Navado living room.
Our decorative smoke-molded mirrors have been crafted to create a beautiful work out of mirrors for any design space. We have a wide range of decorative smoke molded color Mirror designs to suit any room in your home.
II. How is the decorative smoke mold-colored mirror designed?
Our beautifully decorated smoky molded mirrors will add a touch of luxury and elegance to your home perfect for any bedroom or living room. We create captivating landscapes with classic style. The decorative smoke mold is perfect for classic interior designs with a modern design.

Luxury smoke mirror
Decorative smoke musty colored mirrors can make a wall create a beautiful centerpiece in your living room. In addition, some of our designs require large size smoke mirrors that can also be fitted to the bedroom or changing room, full body view or dressing room. The real beauty of classic mirrors is that we put them in the frame to create a beautiful picture.
Classic moldy mirrors can be assembled with other walls or closets to create beautiful works. If you cannot find classic color models, please call our experienced customer service team, we have a team of sales and technical staff who will advise on your interior decoration. . With the mirror navado not only for scent but also high class artwork for each architecture.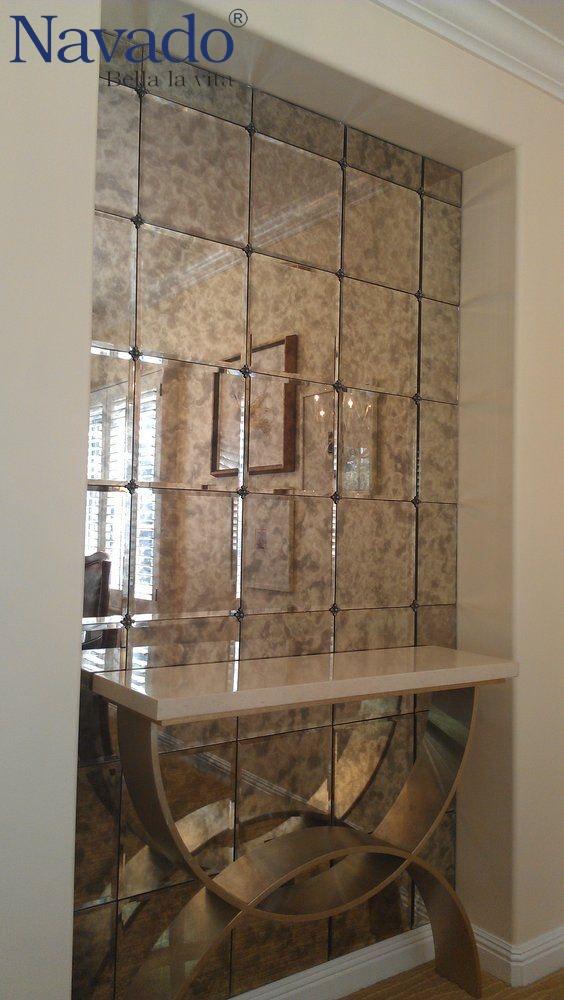 Tea mold and white mold mirror
III. The navado's decorative smoky mold-colored Mirror models.
Tea mold and white mold mirror colors are currently very popular and designed for many large hotels like Marriott
| | |
| --- | --- |
| Price range: | 500$ - 1000$ |