Buy now
(+84) 961 430 111-(+84) 327 247 111
Guarantee
3-month warranty
Exchange 1 for 1 in 1 month if the manufacturer has an error
Highlights of Navado luxury bedroom mirror
Navado luxury bedroom mirror
The bedroom is where you relax after a hard-working day, or where can give you quiet and inspiring space to enjoy the sleep and read the interesting books. So how does a bedroom meet all of the above criteria to be decorated? If you want a style in novelty, nicely which different the decorative objects that are boring, common.
Navado pleased to introduce the Navado luxury bedroom mirror.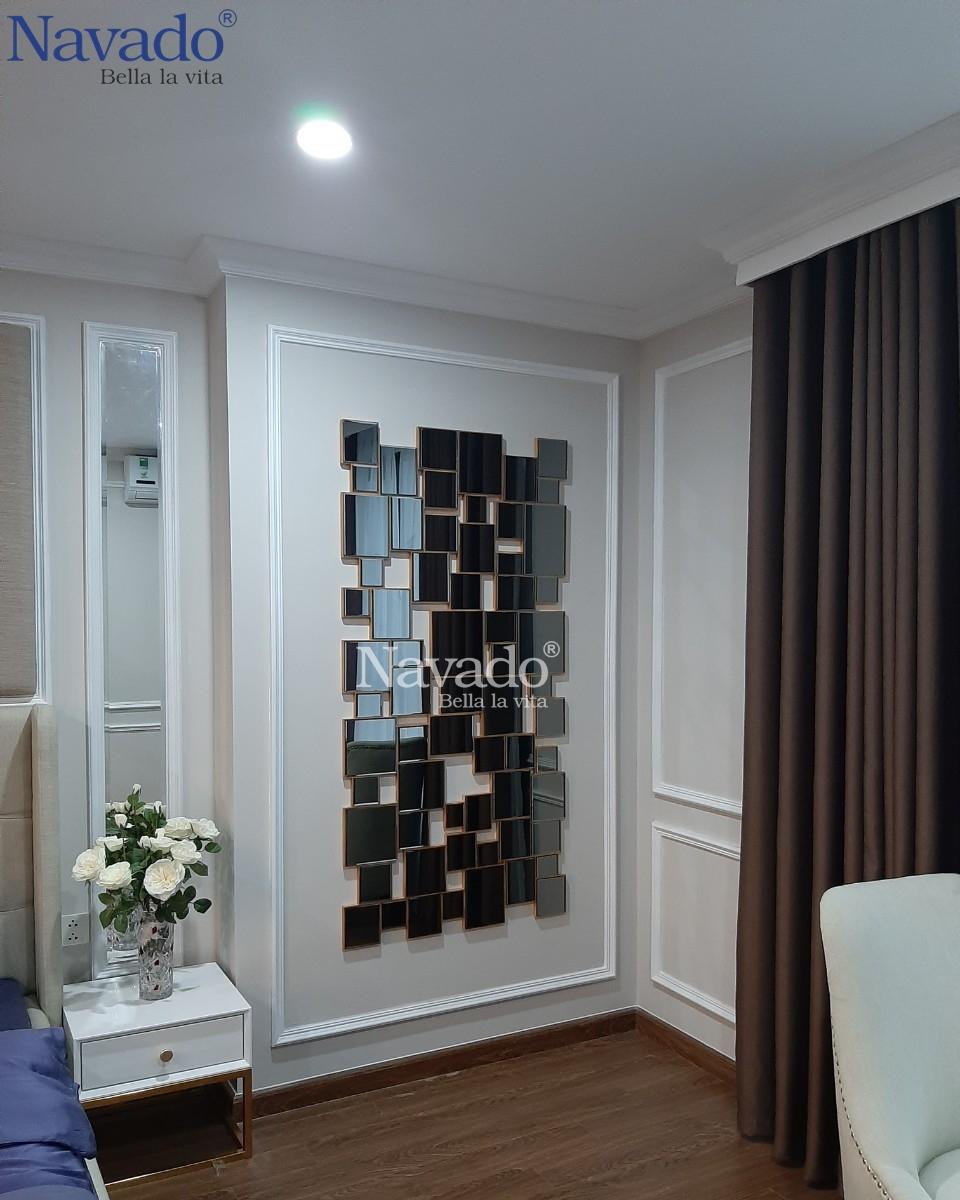 Towards the perfect works both in terms of quality and design image, Navado luxury bedroom mirror is made the most senior Belgian AGC mirror in the world which bring you a totally new experience about the clear and true image. Navado luxury bedroom mirror is made every little detail handmade by Artisans meticulously and carefully. Navado luxury bedroom mirror is set in the shape of a range of squares creating a simple, beautiful artistic image. In the evening, the mirror blocks will reflect the lights and give the bedroom space a cozy and romantic feeling.
Navado luxury bedroom mirror will be the heart point, the soul in your bedroom.
| | |
| --- | --- |
| Price range: | 500$ - 1000$ |
News about Navado luxury bedroom mirror