Buy now
(+84) 961 430 111-(+84) 327 247 111
Highlights of Mirror wall classic style
Mirror wall classic style
Classic wall mirrors are indispensable items in your home. They are not only used for screening but also have high aesthetic value, contributing to perfecting your living space. With their ability to reflect light and reflect sharp images, they are used to create unique visual effects.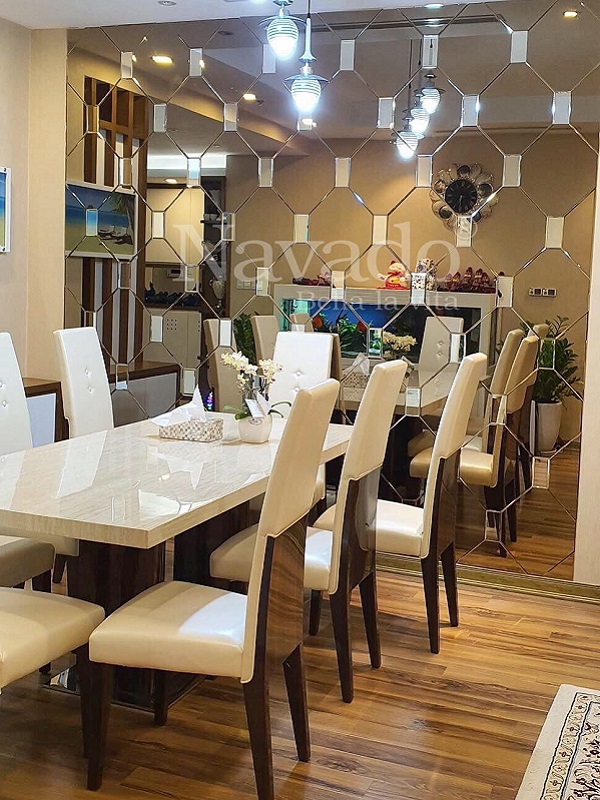 Art wall decorate mirror
Using wall mirrors in classic spaces is currently the most popular interior decoration trend with copper or gray mirror pieces to highlight a room. With classical-style decorative interior spaces, the use of composite mirrors creates a combination of classical and modern elements, bringing a luxurious and aristocratic ancient space. Decorating your room space with wall mirrors will surprise you with the effect it brings.
NAVADO - a leader in the production and construction of wall mirrors in all styles. At Navado, you will choose for yourself the most unique pairing models with the best quality Belgian mirrors with a professional and enthusiastic construction team. Not only using white mirror color, we also use a variety of mirror colors to match the home's décor and preferences. Come to Navado to choose the best model for your house.
| | |
| --- | --- |
| Price range: | 500$ - 1000$ |