Buy now
(+84) 961 430 111-(+84) 327 247 111
Highlights of MIRROR MATCHING WALL OF STONE LIVING ROOM
MIRROR MATCHING WALL OF STONE LIVING ROOM
Living room wall mirror - a great product of Navado.Mirror is a work of art inspired by nature, the use of decorative mirrors for the living room is no longer a strange thing for each family. But choosing a decorative mirror that is beautiful and harmonious is not a simple thing.
Capturing the needs of consumers, Navado has brought to the market an extremely flawless mirror product. Living room wall art is inspired by nature and skillfully under the hand. The meticulousness of the Navado craftsmen has made the mirrors extremely soft, smooth, and the very neat and delicate grinding lines.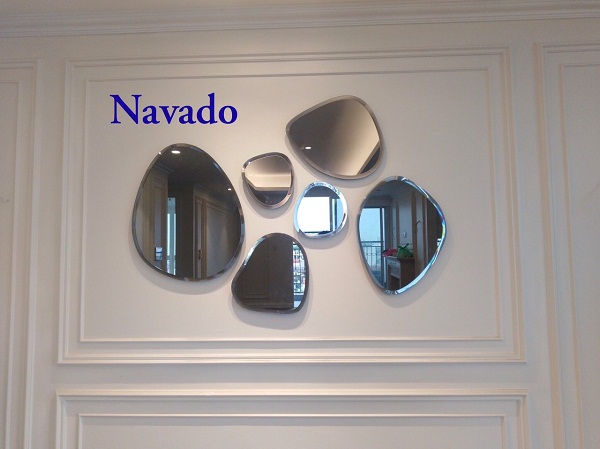 Stone deocrtae living stone mirror
The use of wall art mirror in the living room will make your living room luxurious and extremely impressed with even one-time guests. Wall art mirror will help your living room have more depth than ever.
Navado products are of excellent quality, made imported Belgian embryo of AGC, and coated with silver up to 8 layers, giving users the images. The image is sharp, realistic and minimizes the possibility of mold streaking, ... of the mirror.
The design of nature's direction will be very suitable for homeowners who love nature, who love lightness
Navado - Your level
| | |
| --- | --- |
| Price range: | 500$ - 1000$ |