MIRROR MATCHES NAVADO CUSTOMER ROOM TABLE DECORATION
4
5
(

1

evaluate)
Buy now
(+84) 961 430 111-(+84) 327 247 111
Highlights of MIRROR MATCHES NAVADO CUSTOMER ROOM TABLE DECORATION
MIRROR MATCHES NAVADO CUSTOMER ROOM TABLE DECORATION
Mirror Navado living room art
Decorative mirror or wall mirror is the product chosen by many families to bring to the new event house. For customers, mirror is the most chosen item.
1- The priority point of the decorative mosaic mirror
To ensure the aesthetics of the house without a drill hole, a hole in the wall, people find art deco mirrors. Bring many priority points in terms of usability, artistic features and these mirrors are suitable for all rooms: living room, dining room, bedroom, bathroom, living room, ...
For the living room - where the decoration and arrangement is always paid attention by the owner, the collage mirror art always meets the requirements of customers. An umbrella mirror is a large mirror which is cleverly arranged small mirror pieces that are bound together by a special glue.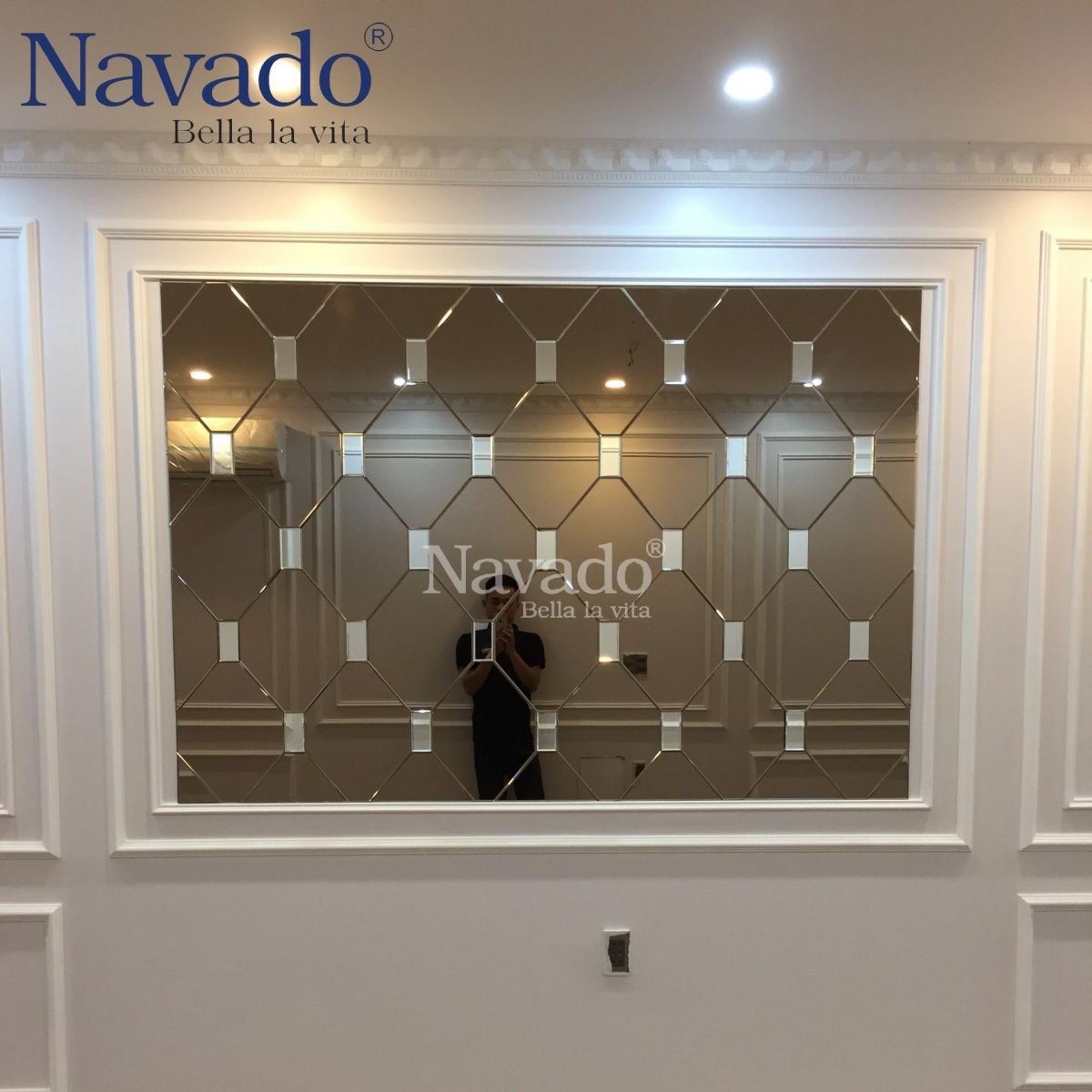 Luxury wall mirror decorate house
The interconnection of cubes gives a special eye attraction. At the same time the umbrella contours create a unique light reflection, making the room not only wider, but also much brighter than conventional mirrors.
2- Why are NAVADO's decorative mosaic mirrors popular?
The parquet mirror in the living room is created by meticulous and skillful craftsmen to help your living room have an exquisite work of art, the aesthetics and personality of the owner are greatly shown through objects. this artwork.
When installing this decorative square mirror, you can choose many different shapes: canopy mirror, hexagonal mirror, square mirror, ... You can view the sample and receive quotes for high quality mirror art lines at NAVADO.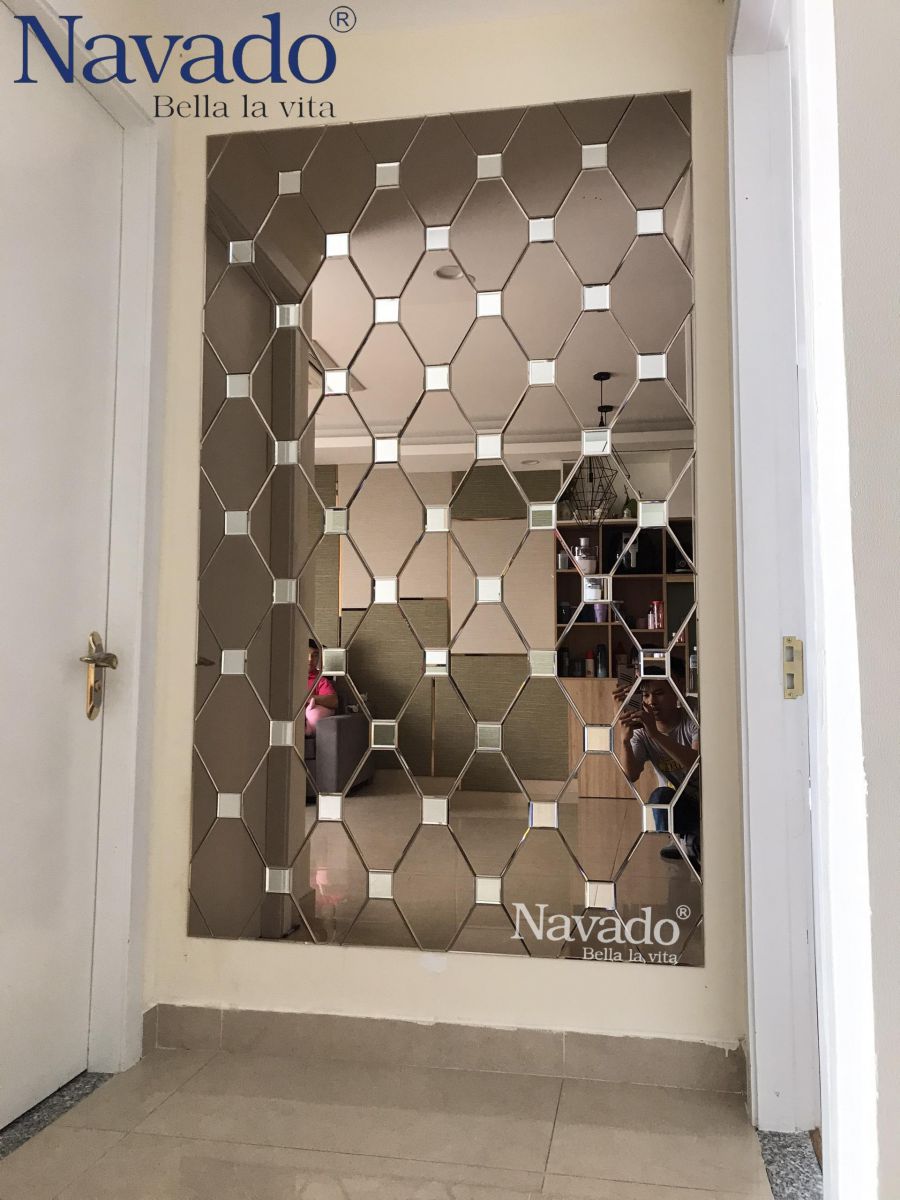 Mirror decorate dinner table
The Belgian Navado mirror is a product certified to international quality by AGC Europe, produced in Indonesia and distributed in Vietnam. As an intellectual and creative product of MNG mirror group, Belgian Navado mirror fully meets 3 standards used in mirror testing: ISO 3768, ISO 3770 and DIN 500017.
With modern silver coating technology, Belgian mirror is the only type of mirror to overcome 4 factors of mirror damage, including: acetic acid, ammonia, salt and humidity. Not only for mirroring, Belgian Navado mirrors are also high-end artwork for living room, bathroom, outdoor decoration etc.
The Belgian Navado mirror is the soul for every architecture!
| | |
| --- | --- |
| Price range: | 500$ - 1000$ |