Buy now
(+84) 961 430 111-(+84) 327 247 111
Highlights of MIRROR INTERIOR DECORATION SAYA ROOMS
MIRROR INTERIOR DECORATION SAYA ROOMS
The living room is the face in your home, so it is very important to properly decorate it. Currently, Art mirrors are gradually becoming a favorite item in this. With the desire to bring luxury beauty to your living room, Luxury Saya Living Room Decorative Mirror is an item that could not be more suitable.
Mirrors are manufactured like? "
Luxury Saya" - True to the product's name, our "Luxury Saya" mirror gives your living room a luxurious, delicate beauty that leaves an impression on any guest when visiting the living room. friend. The mirror is designed with a high-quality silver-coated, round center mirror that is weatherproof, and the exterior of the mirror is intentionally interrupted rings of Navado artists with the desire to create shaped like a shield, the masterpiece "Luxury Saya" brings a sense of solidity and strength to your home.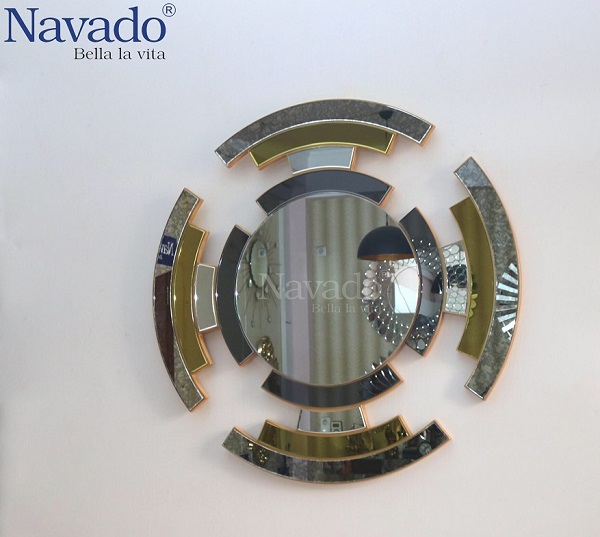 Saya decorate living room mirror
Materials for the mirror like?
The huge difference that makes our Navado product brand is in the raw materials. The mirror embryo for making the products is 100% mirror imported the Belgian AGC Group - one of the prestigious corporations producing mirrors in the world. Therefore, the "Luxury Saya" living room decorative mirror product will be an extremely perfect piece for your living room in terms of both functional use as well as meeting feng-shui needs.
Navado- Your level. !
| | |
| --- | --- |
| Price range: | 500$ - 1000$ |