Buy now
(+84) 961 430 111-(+84) 327 247 111
Highlights of Mimoza living room decorative mirror
Mimoza living room decorative mirror
Your life is busy with busy worries about work, owning a Mimoza decorative Mirror to create a classy living space with any family.With the design of modern-style houses, it is indispensable. Use the Mimoza Decorative Mirrors to create a stylish interior for your home.
Mimoza living room decorative mirror.
The Navado brand is known by many consumers for its mirror art designs that have its own characteristics and are applied to most locations in your home such as: living room, dining room, banquet hall or room. sleep ... are very nice and reasonable.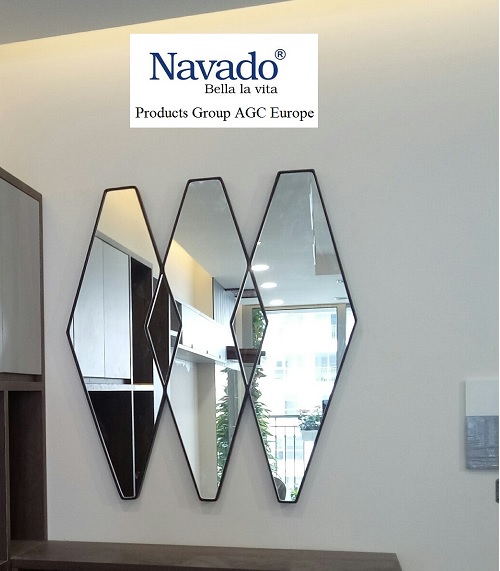 Art wall mirror decorate house Mimoza
Measuring 600 900 15mm, designed for a simple wall-mounted feature and weighing 7.5kg, the Mimoza decorative frame is made Indonesian ingot (AGC). in a more meticulous and sophisticated way.
Meaning of Mimoza living room decorative mirrors
Each mirror has a special meaning and that is also an unmistakable feature when you shop and the Mimoza Living Room Mirror has a special meaning.
for the bedroom.
Mimoza "is the name of a beautiful flower popular in Europe. Flowers are brilliant yellow when it comes to autumn, flowers symbolize beauty and romance for the love of couples, love and faith in God have given humanity a warm and happy life.
Navado knows the important meaning of mimoza flowers, so has created a soulful decorative mirror that brings peace and happiness to the owner when using it. Moreover, flowers are the eternal love of a loving couple.
In terms of feng shui, if the owner owns a decorative mimoza mirror, it will bring power to the spirit anytime, anywhere. And full of vitality for the house.
Mimoza decorative mirrors for the living room.
Navado Vietnam Co., Ltd. is one of the leading companies in decorative art mirror equipment, including one of the decorative furniture products chosen by many homeowners by beautiful design, Durable material, beautiful, quick construction and installation. Hurry up to choose for your family an impressive mirror for the ideal living space.
| | |
| --- | --- |
| Price range: | 500$ - 1000$ |
News about Mimoza living room decorative mirror