Buy now
(+84) 961 430 111-(+84) 327 247 111
Highlights of IRIS LIVING ROOMS MIRROR
IRIS LIVING ROOMS MIRROR
Iris living room mirror is inspired by a goddess in Greek mythology. Iris is the goddess of the rainbow, also the messenger for the gods of Olympus, known as one of the goddesses of the sea and the sky. peace, happiness.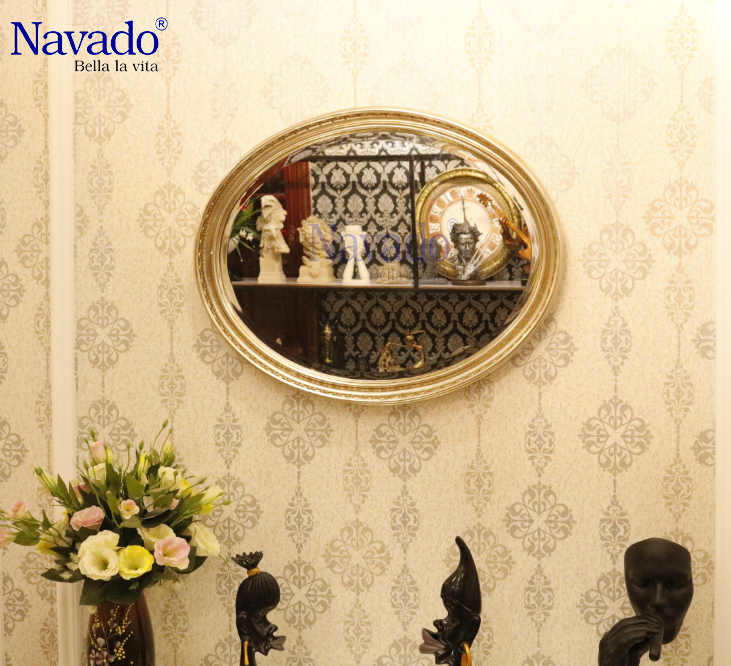 Iris decorate living room mirror
With a crazy neoclassical feel, the Iris living room mirror gives your space a noble and luxurious beauty. If you hang a mirror in the living room, you can decorate it with pictures with a wooden frame or balanced flower vase on both sides, creating a very splendid and sparkling space.
Not only the beauty in appearance, the quality of the Iris mirror is extremely guaranteed the extremely durable 8-layer silver-coated mirror material imported Indonesia, providing a super-sharp mirror with the most realistic images.
What are you waiting for without making your space more luxurious and modern with Iris mirror!
| | |
| --- | --- |
| Price range: | 500$ - 1000$ |