Buy now
(+84) 961 430 111-(+84) 327 247 111
Highlights of HERACLES CLASSIC MIRROR
HERACLES CLASSIC MIRROR
A luxurious and modern house cannot lack decorative mirrors. Decorative mirrors will help improve the space, both aesthetics and feng-shui significance.Navado would like to introduce to you the neoclassical mirror Heracles.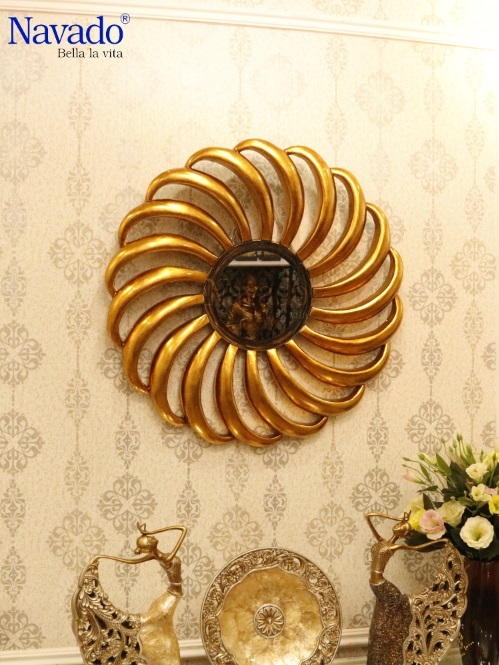 Heracles classic decorate mirror
Neoclassical mirror with a harmonious combination of classical and modernity, Neoclassical Heracles is designed with an extremely eye-catching design, mirrors in the center and around are decorated because the lines are extremely soft and run in tandem around the main mirror edge will bring a unique and impressive to the mirror.
In the European architecture, we can see the golden-rimmed mirrors appear a lot in the palaces and palaces.The ancient, luxurious and noble beauty is what makes the difference of the So for those families who love ancient beauty, neoclassical decorative mirror is a perfect choice.
In addition to its high value of use, the Neoclassical Heracles also has a profound symbolic meaning.Heracles is the name of a hero in Roman mythology, Heracles' feats resound in all four directions. deeply symbolizes the power to conquer nature of man.
| | |
| --- | --- |
| Price range: | 500$ - 1000$ |