Buy now
(+84) 961 430 111-(+84) 327 247 111
Highlights of GOLD LION ART DECORATE MIRROR
GOLD LION ART DECORATE MIRROR
The living room is a place to welcome guests, and is also the gown to show the luxury, modernity or aesthetic gout of the owner. Therefore, decorative items will play an important role to show the personality and style of the homeowner. If you are looking for a chic style and power things try this lion's help - The gold Lion Mirror decorates the living room.
Lion wall decorative mirrors are not only objects used for screening but also create an accent for the house more impressive. However, depending on the location and area of each room and its own unique architecture and interior design, you will have a choice of decorative mirrors. Therefore, to make a big difference to your living room and make a big difference, you can refer to the Lion model.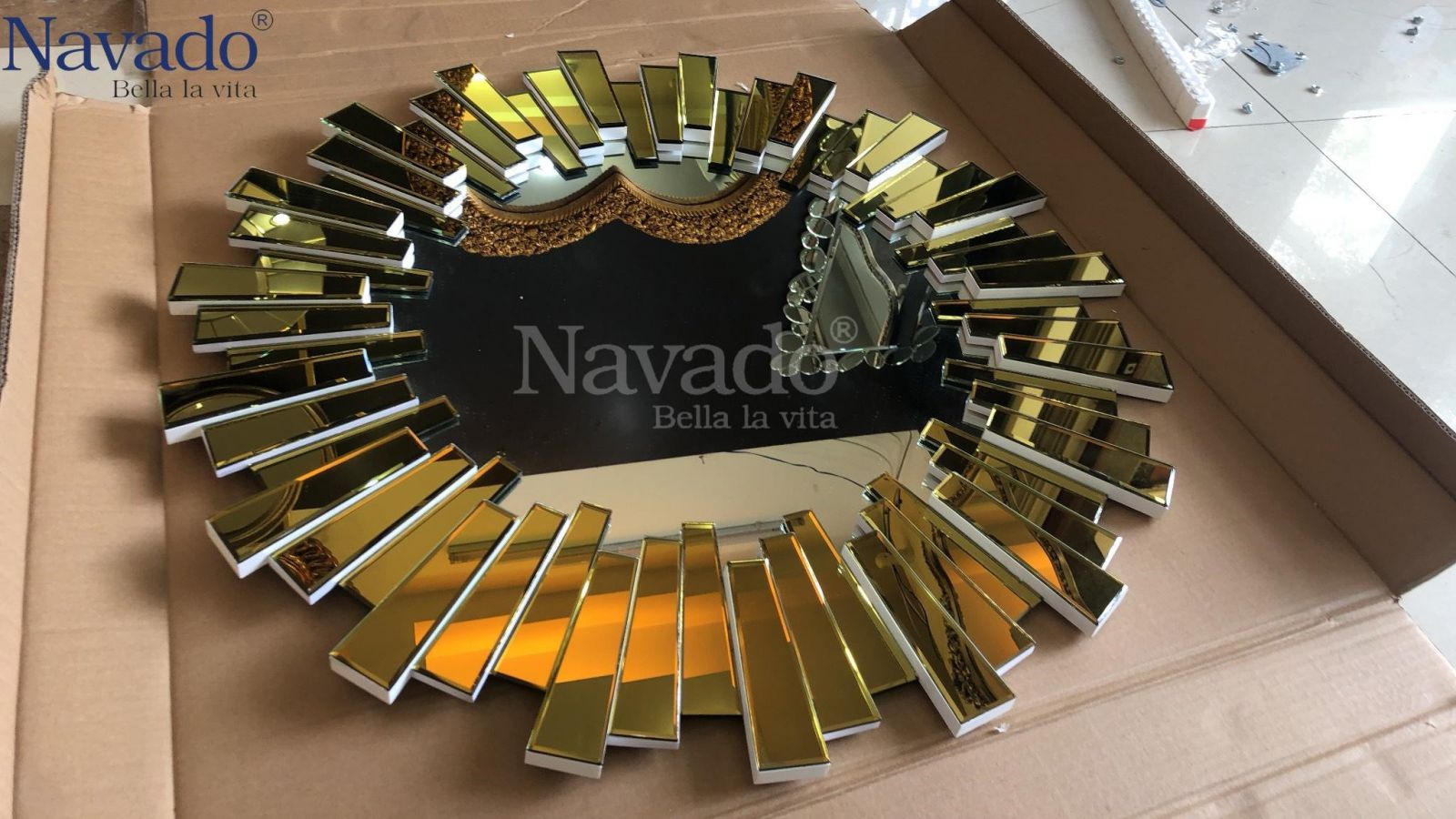 Gold Lion art decorate mirror
With a unique cut of glitter mirrors and a majestic design like a lion and luxurious yellow. Surely everyone who looks at must be admired by the magnificence and elegance of this "lion". Lion Glod mirror has helped the owner to speak the class and luxury gout of the owner.
Create ventilation, spacious for the room: Installing a Lion mirror in the house, you will see the room feels much wider and airy. Especially with the limited area and light rooms, the installation of mirrors is more and more considered a smart solution to help overcome these limitations.
- Increasing the aesthetics of the space: Not only expanding the space for the room, the Lion mirror also contributes to the aesthetics and vitality of the space. Especially, the mirror is designed with a unique and fancy design and a shiny mirror face will make the space brighter and more attractive
Easy to connect with other objects in the house: Whether your room is large or narrow, it can be decorated with mirrors. In particular, the mirror is the object that connects the decorative items in the room together, forming a unified and eye-catching space.
| | |
| --- | --- |
| Price range: | 500$ - 1000$ |