Buy now
(+84) 961 430 111-(+84) 327 247 111
Highlights of CLARA INTERIOR DECORATORS MIRROR
CLARA INTERIOR DECORATORS MIRROR
Clara's neoclassical interior wall mirror is the top popular art item today.
1. Why are neoclassical decorative mirrors popular in Vietnam?
Neoclassical mirror art is not an easy item to buy. The art of neoclassical architecture is very picky that people who enjoy, without knowledge and understanding of architectural culture as well as European art in the eighteenth-nineteenth century, will not be able to create neoclassical furniture. However, neoclassical architecture is still loved, many people learn and decorate because it brings the beauty of elegance, nobility and elegance but also very lavish.
The wall mirror decorated with neoclassical art is often placed in solemn places with high aesthetics and affirms the level of the homeowner such as living room, reception hall, hallway or bedroom space. .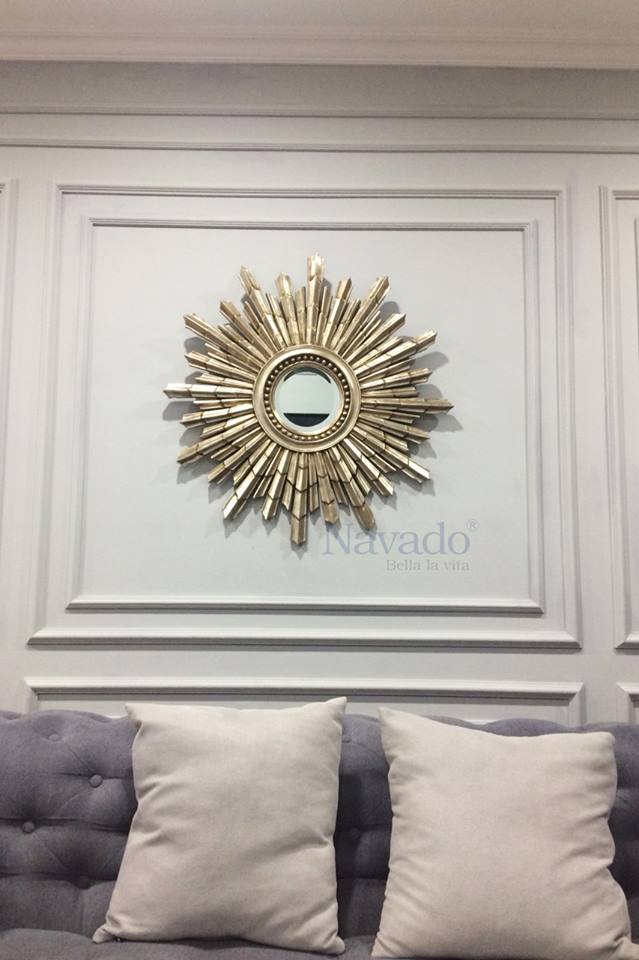 The mirror on the wall of neoclassical architecture style on the market today is quite expensive. The reason is that these mirrors are not mass-produced, but are carefully crafted by hand, so the price is higher than normal mirrors. However, with the artistic and aesthetic it brings, the neoclassical interior decoration mirrors are worthy items that make you spend a lot of money.
2. Buy an impressive neoclassical-style Clara interior mirror
Decorative mirror Clara is a mirror that is always on NAVADO's best-selling mirror list. With an impressive silver mirror contour that is carefully crafted, it reminds us of the images in the medieval Greek arena. This mirror brings an ancient, majestic look, affirms the level of the owner.
| | |
| --- | --- |
| Price range: | 500$ - 1000$ |