BLACK MIRROR WALL TRANSPLANT LIVING ROOM ART
4
5
(

1

evaluate)
Buy now
(+84) 961 430 111-(+84) 327 247 111
Guarantee
3-month warranty
Exchange 1 for 1 in 1 month if the manufacturer has an error
Highlights of BLACK MIRROR WALL TRANSPLANT LIVING ROOM ART
BLACK MIRROR WALL TRANSPLANT LIVING ROOM ART
Whether in the modern art world, mere mirrors are merely objects to be simply inspired? And have you ever heard of black art mirrors? If you are looking for novelty, breakthrough, originality in the decoration of the living room, the black mirror collage rooms art living room of the company Navado we are not more perfect products.
What's special about our product?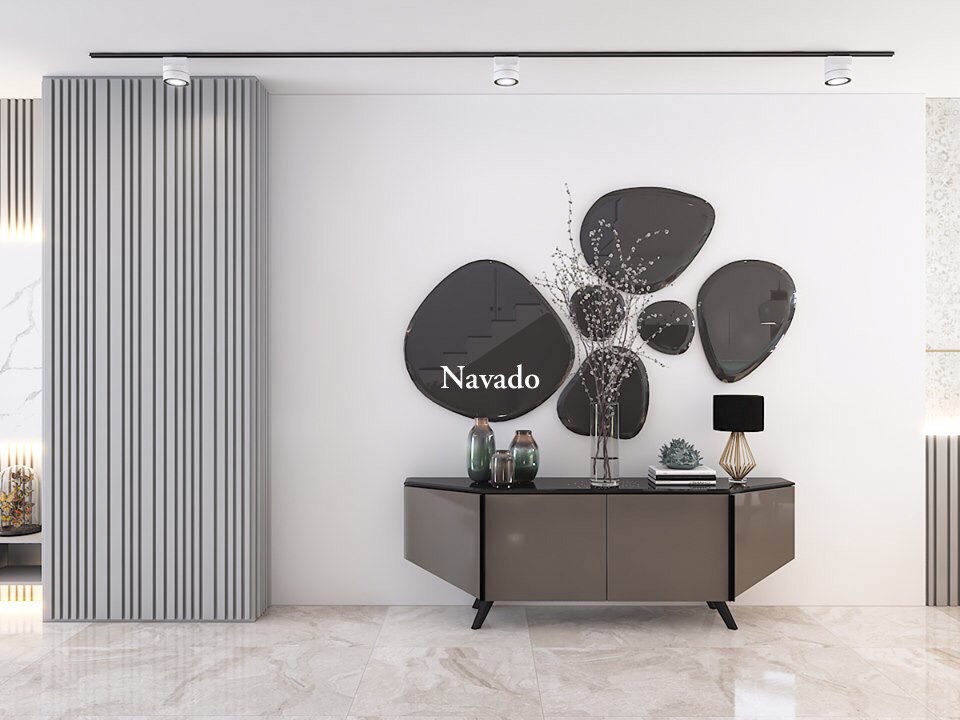 If you feel too bored with pure white mirrors, try to use our new, revolutionary product of Navado with innovation in the color white to mystical black. The tremendous Black wall mirror is the formation of mirror pieces in different sizes, the gravel-like shapes are remixed in a subtle way that brings a sense of closeness to nature, a feeling of energetic energy, the newness in your house. Moreover, the highlighting of "black pebbles" on the living room wall will create an incredibly interesting highlight for your house as black is often associated with mystery, power, elegance, and elegance.
How is the Navado mirror produced?
The Black mirror wall pairing living room, as well as all the guest products of our company, are produced with mirror workpiece added 100% the world's leading glass Mirror Group – AGC, which was then remade by the Navado artisans in the form of, the most demanding design, strict requirements of all customers in Vietnam market as well as foreign countries. Coming to Navado, you will bring the best artistic value to your house.
Navado-Your class.!
News about BLACK MIRROR WALL TRANSPLANT LIVING ROOM ART