Buy now
(+84) 961 430 111-(+84) 327 247 111
Highlights of Beautiful decorative mirror Clara
Beautiful decorative mirror Clara
Beautiful decorative mirror Clara. Using decorative mirrors for interior spaces is an idea that many architects and homeowners choose. Mirrors not only have decorative effects but also create a new and different for your living space.
Decorative mirror Clara
Decorative mirror Clara is one of the most popular decorative mirrors today. Mirrors are designed with the desire to have a beautiful love and peaceful and peaceful relationships.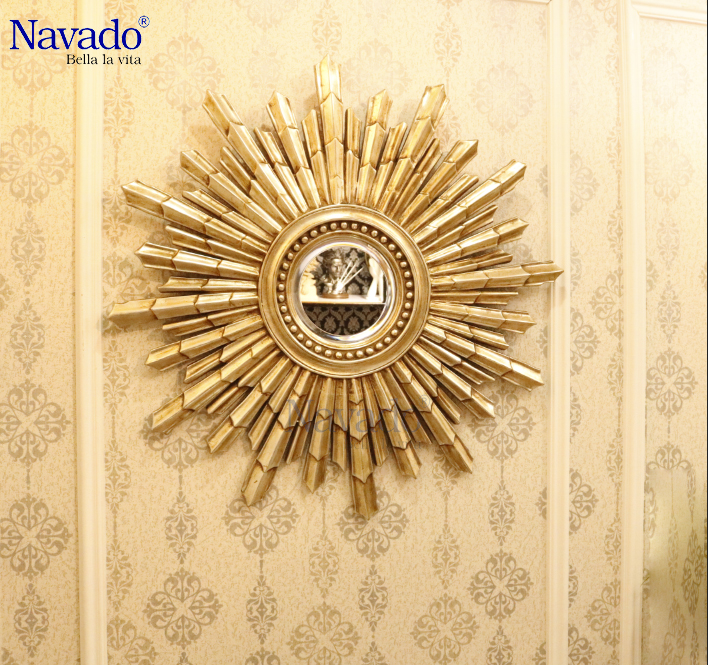 Clara art classic decorate mirror
Clara mirror is designed in a classic way, aristocratic combined with the strong and liberal of the modern style. So Clara mirror brings luxury in space but still full of modernity.
Mirrors are designed high-quality wooden mirror frames with classic PU paint. If the classic yellow color brings luxury and warmth. Clara mirror with silver color brings a youthful, modern but still attractive.
Decorate the living room with Clara mirrors
The living room is the most important place in the house. Because this is a common place for the whole family. Not only that, the living room is also a place where you welcome your guests. Therefore, each interior item as well as the color of the room must be carefully selected because it shows the homeowner's style and art in the most authentic way.
Clara decorative mirrors are a very suitable interior accessory to create a unique character. The mirror Clara shows exquisite art when combined with the rest of the room, will bring the space the most interesting and authentic.
| | |
| --- | --- |
| Price range: | 500$ - 1000$ |