Buy now
(+84) 961 430 111-(+84) 327 247 111
Highlights of ROUND MAKEUP MIRROR WALL BEDROO LUXURY
ROUND MAKEUP MIRROR WALL BEDROO LUXURY
The 80cm Optima vanity mirror, the round symbol of the roundness, happiness, and eternity, is the shape that women in particular and families in general are very popular with.
In recent years, mirrors have become indispensable in every family. Not only to glorify but also countless other uses such as decoration and beauty while concealing the ugly imperfections that are not worth in your house, giving the spaciousness to double. time, light balance, ...
II. Stylish design style mirror hanging leather strap makeup table 50cm

With a new and modern design style, while still bringing beauty and usability to use. It is not simply an ordinary object, it has nurtured the idea to form like today's 50cm vanity leather strap and to create more to bring a new and modern style.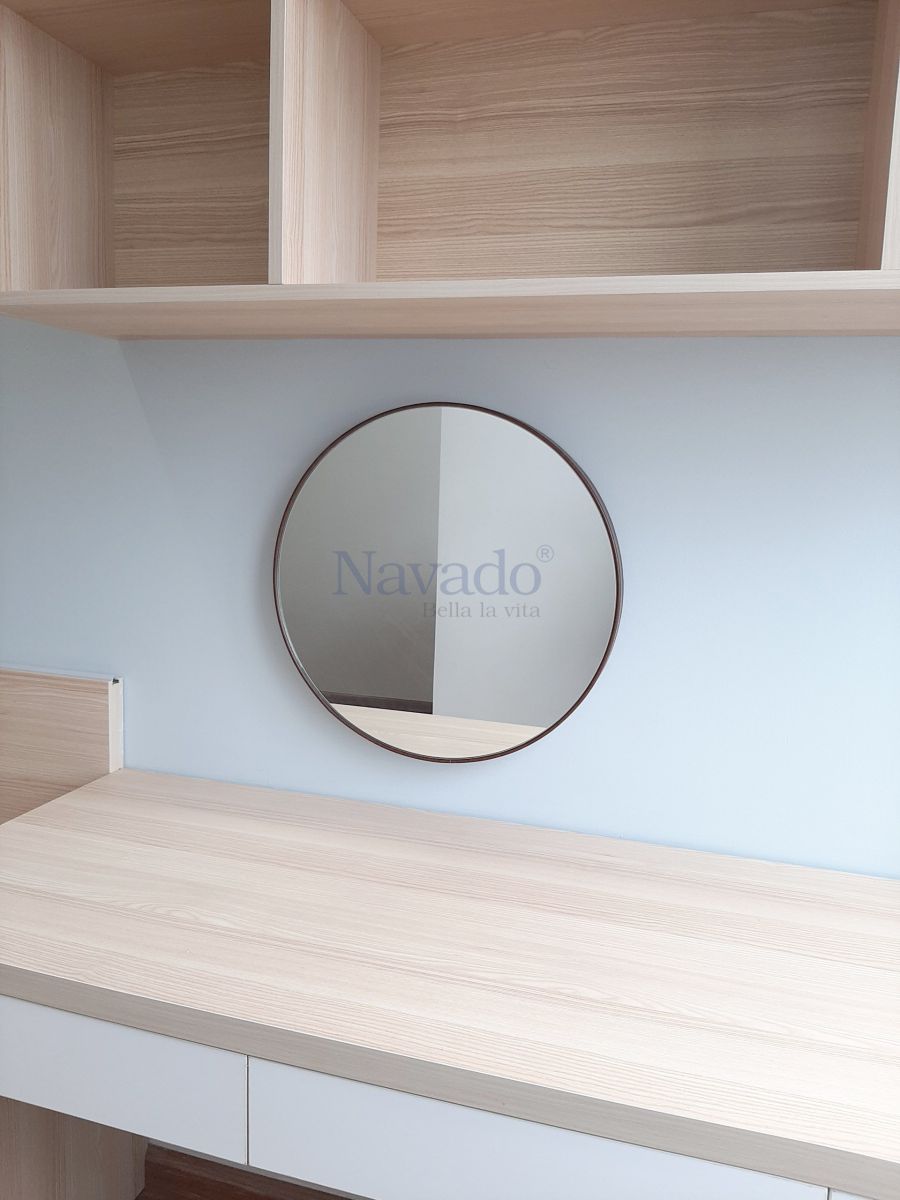 Round modern Optima makeup mirror
III. Design ideas of a leather strap for dressing table 50 cm

With the ideas to realize products made 50cm vanity vanity leather strap. Using modern and creative ideas to make products with the latest styles, while still achieving a high level of meticulousness through the hands of the craftsman.
IV. summary

When the 50cm vanity leather strap hanging mirror is formed makes people feel much more beautiful because the mirror edges are made high quality leather, bringing warmth and softness in your home, the combination between the skin and the mirror also creates more beauty hidden in it. Choosing the product of 50cm leather strap for dressing table helps our house more beautiful and meaningful.
| | |
| --- | --- |
| Price range: | 500$ - 1000$ |