Buy now
(+84) 961 430 111-(+84) 327 247 111
Highlights of PREMIUM PHALE MAKEUP MIRROR
PREMIUM PHALE MAKEUP MIRROR
Want to inspire nurturing and nurture for yourself every morning you wake up?
You want to bring a new breeze to your monotonous bedroom?
Let Navado's Phale Premium Makeup Bedroom Hanging Mirror help you do just that
Phale high-end dressing-up bedroom mirror is made of?
Phale premium makeup bedroom hanging mirror is made the new generation AGC mirror - the most advanced mirror currently imported directly Belgium will give you a completely sharp and different visual experience compared to previous generation mirrors. You will have the best makeup mirror in your bedroom.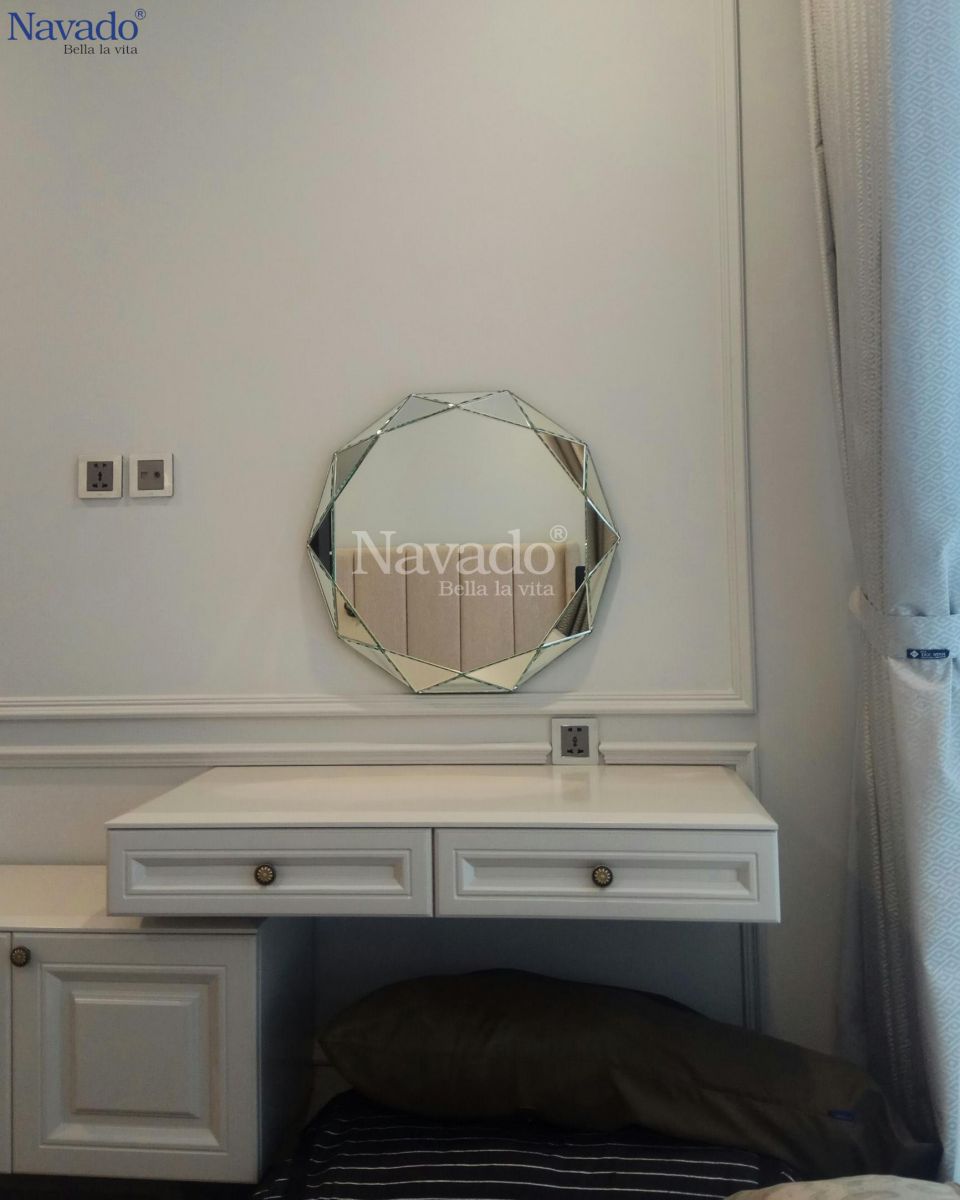 Art and luxury mirror-Phale
With a novel polygonal-shaped design, inside are subtle engraved lines of two alternating pentagons, harmoniously forming a flower of delicate balance, creating a strong visual impression. Phale premium vanity bedroom mirror is definitely not simply the most high-end mirror, but also the most prominent and elegant highlight of the room space, inspiring and spiritual for you each. day.
The shape of the mirror is inspired by the perfection, integrity, meticulous hand-grinding lines, the craftsmanship and the delicate sharpening and sculpting of artisans that create each perfect edge of the cross. symmetry inside and out. If you are a person who likes the arrangement, proportionate decoration and intentionally create a perfect ratio in your home, the Phale Luxury Dressing Bedroom Hanging Mirror is created to fulfill that mission.
Navado - Your level
| | |
| --- | --- |
| Price range: | 500$ - 1000$ |