Buy now
(+84) 961 430 111-(+84) 327 247 111
Highlights of NAVADO STONE MAKEUP MIRROR
NAVADO STONE MAKEUP MIRROR
If you are looking for something new for your family's living space, do not miss NAVADO's Stone Makeup Mirror.
1. Make-up mirror stone shape
The stone seems to be a inanimate object, often found in everyday life, but in fact it has a very special meaning. Especially in feng shui, each stone will have a different meaning, a different wish of the owner.
Stemming the image of natural stones, the skillful craftsmen of NAVADO have crafted a very sophisticated and eye-catching stone-shaped makeup mirror.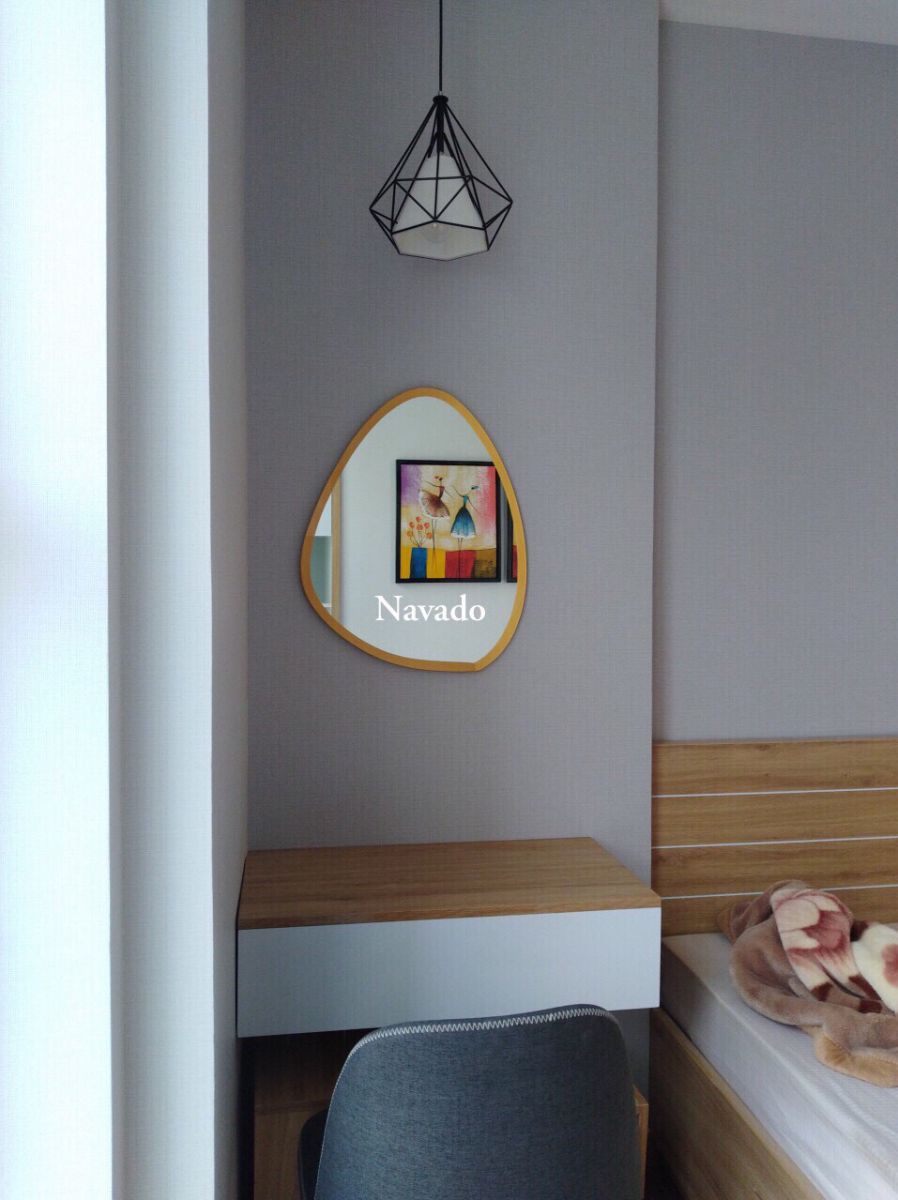 The creative combination between the circle and the oval, adding the highlight is the improvised beveled line, giving the viewer a unique and new feeling. This stone-shaped makeup mirror when combined with the vanity will make the beauty corner of women become much more lively.
2. How to buy a stone makeup mirror?
On the market today there are many different makeup models. However, mirror quality and usage time are always questions that concern customers. NAVADO's makeup mirror is the leading brand in asserting quality, always bringing satisfaction to every family.
Made the famous AGC Belgian mirror material, NAVADO's stone-shaped makeup mirror has always been at the forefront of the most loved designs in recent years.
In addition to the eye-catching gem-shaped design, NAVADO also owns a collection of circular makeup mirrors, chamfered elliptical mirrors, fan-shaped mirrors, leather wall-mounted makeup mirrors, LED makeup mirrors, ... is also very popular
At NAVADO, every product has a clear origin, long-term warranty and always has attractive promotions and home installation support. Just call 0961 430 111 you will surely find the right mirror for your home.
| | |
| --- | --- |
| Price range: | 500$ - 1000$ |