Buy now
(+84) 961 430 111-(+84) 327 247 111
Highlights of MODERN ROUND LEATHER STRAP MAKEUP MIRROR
MODERN ROUND LEATHER STRAP MAKEUP MIRROR
The round Belgian Navado mirror is an artistic, modern design with a European direction, giving your home a Western atmosphere but still less intimate and intimate. The mirror section retains the familiar design of the classic mirror with a round shape, the clear ceiling mirror with 8 layers of silver, anti-stains and water vapor for cleaning and brings sharp images without blur. Distortion helps your home space expand as many dimensions significantly improve the area. Part worth mentioning is the design of the wall-mounted leather strap to reinforce the product's ruggedness. With luxurious and noble leather material not only increases the value of your home but also affirms the aesthetic taste of the owner. This delicate artistic model is the perfect choice for spaces such as: bedroom, dressing room, dressing room, ...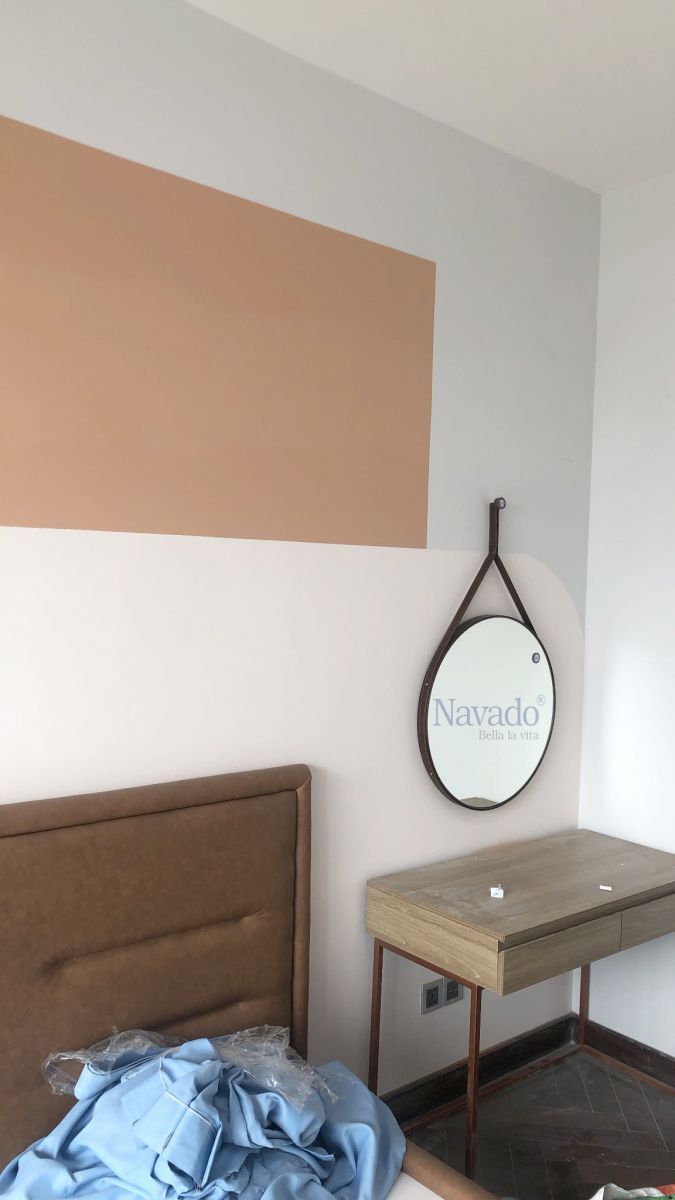 Wall bedroom modern round makeup mirror
Artistic mirrors are the architects' secret weapon in interior design. Going beyond the concept of being a mirror, a mirror also helps your home space become unique and impressive with the ability to decorate and deceive the eyes of the viewer artistically. Unlike other expensive and fussy accessories and interior decorations, mirror art is not only affordable but also has many trendy designs and styles to give your home a solemnity. , be polite without losing the aesthetics, intimacy, and intimacy. Mirror in general as well as mirror art in particular is still occupying an irreplaceable position in architecture and modern art. Belgian Navado mirror with 40cm leather strap is a product that fully converges the requirements of customers' tastes. Durable leather material with strap straps with size 400 x 400 x 10mm easy to transport and install. Mirror using high quality leather strap material with modern, luxurious, elegant and environmentally friendly Belgian mirror will definitely be a smart choice for your space.
If you love and want to buy the Belgian Navado Round leather strap, come to Navado - a supplier of mirror products of all kinds and the quality of the products verified by many customers.
Navado - A trusted friend of all families!
| | |
| --- | --- |
| Price range: | 500$ - 1000$ |