Buy now
(+84) 961 430 111-(+84) 327 247 111
Highlights of MODERN MAKEUP ROUND MIRROR
MODERN MAKEUP ROUND MIRROR
NAVADO's beveled makeup mirror is a simple one that brings harmony your living space.
1. Perfectly beveled vanity table mirror
Made high-quality AGC Belgian mirror embryos, the bevelled vanity is a piece of furniture that affirms the class of every room in which it appears.
Belgian mirror material completely does not contain copper, so you do not need to worry about oxidation attacks the mirror coating, perfect against water and moisture.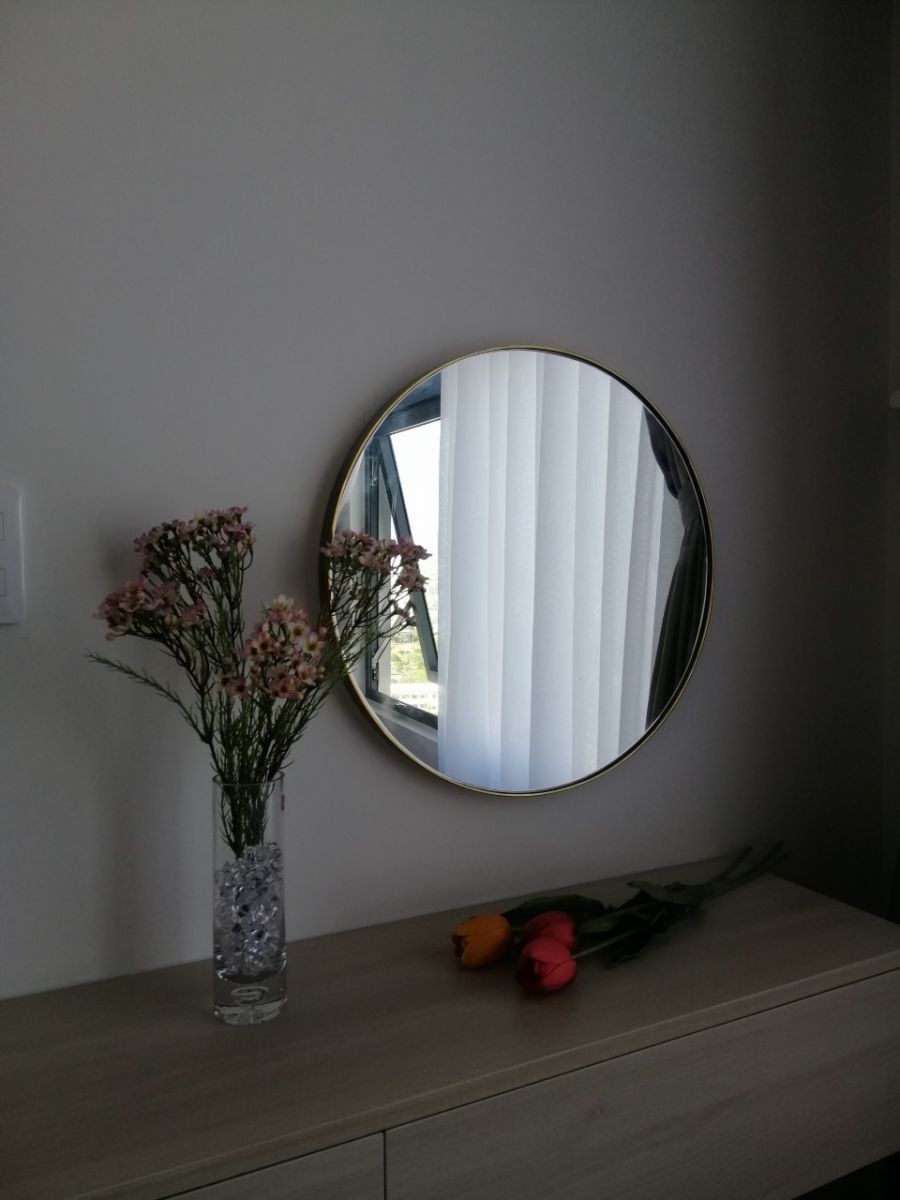 Basic round makeup mirror
Belgian AGC mirror embryos are also very easy to work with. Along with the craftsmanship of the craftsman, the circular wall-mounted mirror is perfectly honed. The soft curves of the circle provide a sense of harmony, making it comfortable for anyone looking in the mirror.
2. Which type of furniture is beveled mirror suitable for?
The beveled circular mirror is a simple, traditional design, but not boring.
It is suitable for almost all living spaces. Whether it's the living room, dining room, kitchen, bedroom or bathroom, the circular mirror appearance comes to life.
But perhaps, the round beveled mirror is best when combined with a vanity. The sophistication in the design lines, the gentle style will perfectly harmonize with the furniture with natural wood color or light-colored porcelain enamel.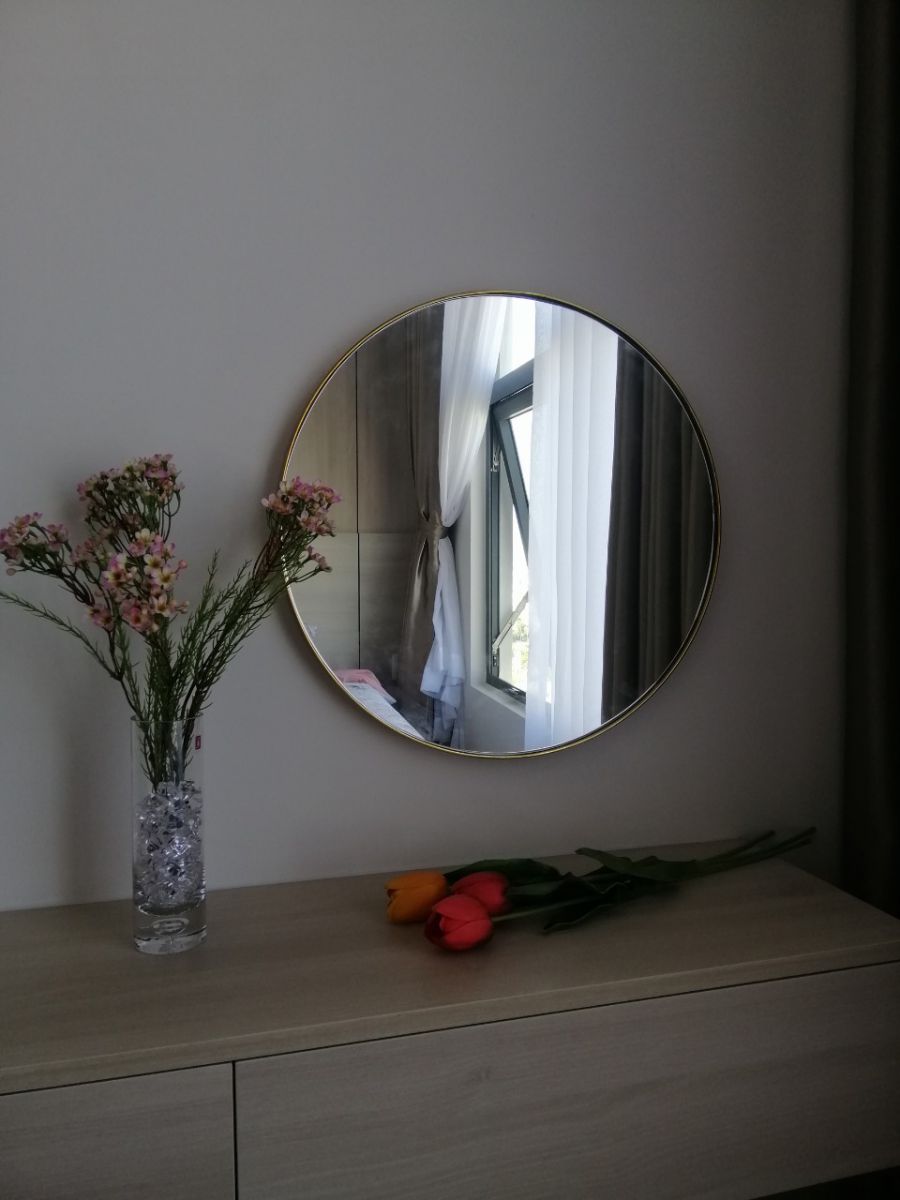 Modern round makuep mirror
Thanks to that, this beveled vanity mirror is popular and used in many households today. Installing the beveled circular wall mirror is easy. You just need to contact NAVADO, we are always ready to assist with design and installation consultation at home with extremely competitive prices.
The Belgian Navado mirror is a product certified to international quality by AGC Europe, produced in Indonesia and distributed in Vietnam. As an intellectual and creative product of MNG mirror group, Belgian Navado mirror fully meets 3 standards used in mirror testing: ISO 3768, ISO 3770 and DIN 500017.
With modern silver coating technology, Belgian mirror is the only type of mirror to overcome 4 factors of mirror damage, including: acetic acid, ammonia, salt and moisture. Not only for mirroring, Belgian Navado mirrors are also high-end artwork for living room, bathroom, outdoor etc.
The Belgian Navado mirror is the soul for every architecture!
| | |
| --- | --- |
| Price range: | 500$ - 1000$ |