Buy now
(+84) 961 430 111-(+84) 327 247 111
Highlights of GOLD FRAME MAKEUP MIRROR LUXURY
GOLD FRAME MAKEUP MIRROR LUXURY
Makeup mirror is an essential for women because they are a part of helping you to make your flawless and beautiful look when facing everyone.
For girls who like modern comfort, there are basic makeup mirrors or mirrors with modern design but still engrave on their personality and attractiveness. As for the rich ladies, or those who like the luxury, the right choice is probably GOLD FRAME MAKEUP MIRROR LUXURY.
With a properly luxurious design, a crystal clear mirror face and a gold frame made the mirror to help add luxury. Mirrors are manufactured to meet the extremely strict standards of the AGC Group (Belgium). Mirror is imported genuine. This mirror material gives a realistic image, a new luster despite being used for a long time, and especially the mirror has a long time of use. The reason is that the mirror manufacturing process applies tightly 8 layers of silver coating technology so that the mirror is resistant to dust, dirt, and water stains.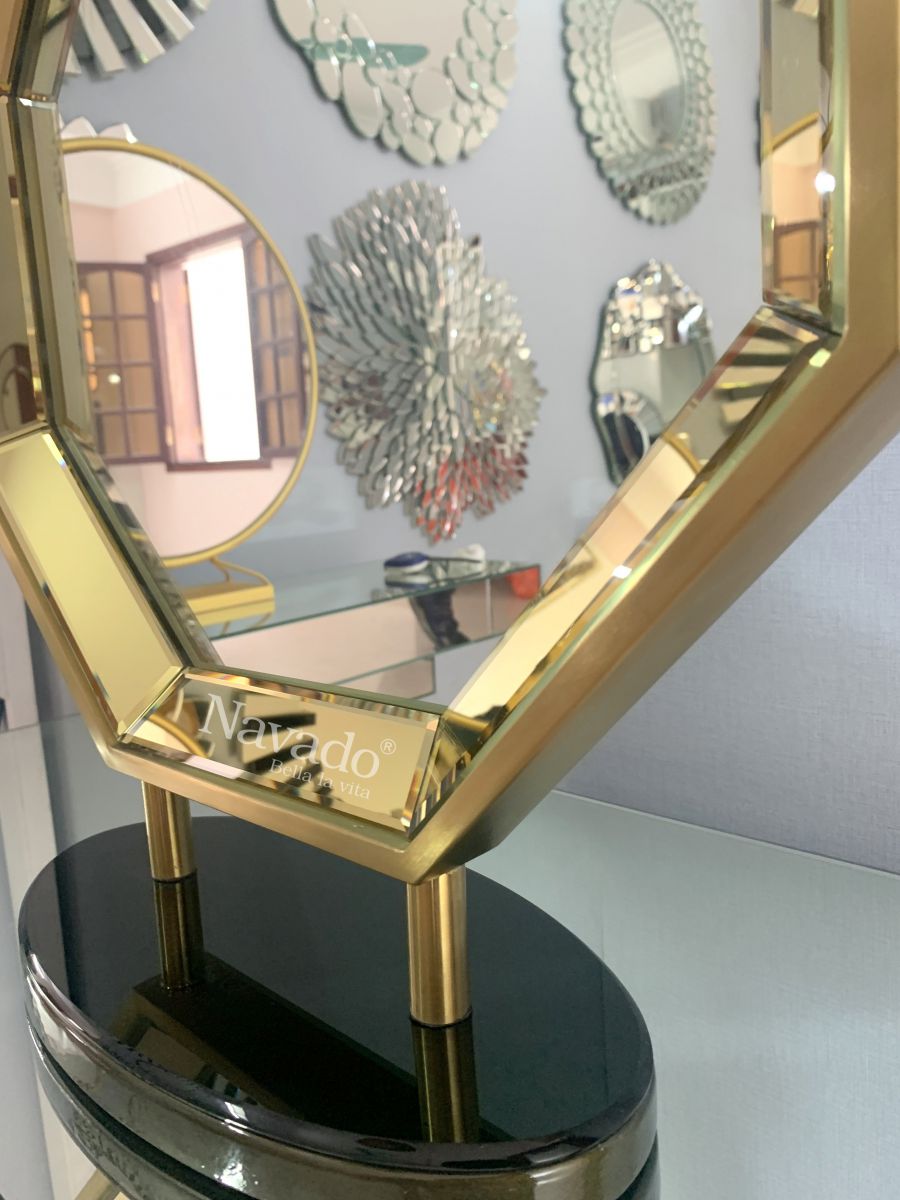 Luxury table makeup mirror
And the mirror is also designed to add a table foot to help you conveniently leave the table. The mirror catches light very well, so it is easy for you to have a favorable light source to complete your makeup. In addition, thanks to the above good light capture conditions, you will have a makeup space that is no less luxurious than the mirror.
With the advantages on the makeup mirror GOLD FRAME MAKEUP MIRROR LUXURY is a perfect choice for women who love their makeup as luxurious as top famous stars.
Navado- Your level!
| | |
| --- | --- |
| Price range: | 500$ - 1000$ |