Buy now
(+84) 961 430 111-(+84) 327 247 111
Highlights of ELIP MAKEUP MIRROR DECORATE BED ROOM
ELIP MAKEUP MIRROR DECORATE BED ROOM
Living room where family members reunite. Talking and sharing my stories with other members, the living room is always full of laughing and talking members of the house. I am the wall in the living room, listening to the members' laughs everyday makes me happy too. Even though I was happy like that, I still sad one thing. The thing is that I am a pretty large wall, below I have decorative flower pots there, but the owner still says that I am very resistant and unattractive so visitors here are always criticizing that this house is not decorated eye-catching mind completely. Every day like that. Then one day my landlord brought back a big box. In it is nothing else that is the Navado living room elliptical chamfered mirror.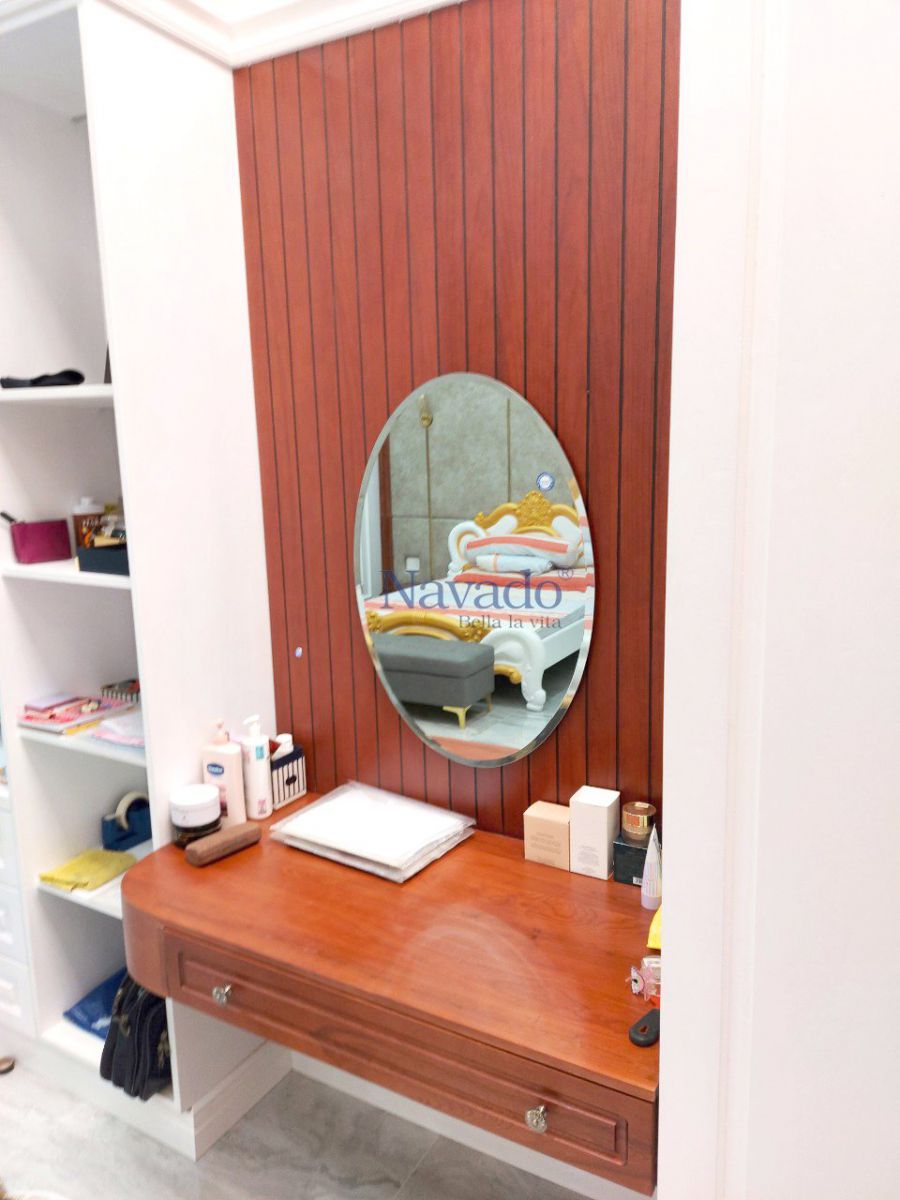 Elip makeup mirror decorate house
After my landlord asked the courier to hang a mirror on my wall here, I asked this mirror how he was made and looked at such quality. The mirror replied to me that he was made of high-grade plastic. Deep that through the hands of artisans meticulously sharpened like this. And he did say that he was Navado Company - the company that makes the finest and highest quality mirrors.
Although Navado's living room elliptical mirror is simple, but since he was there, I am more outstanding than every guest coming here complimenting me on being beautiful and outstanding when I have this mirror. My own owner said that we are very compatible. He also has one more trait that he captures the light very well so he always attracts every side of his eyes on us. So I have a good friend of mine. I love my good friend very much.
The right navado mirror deserves the quality, the elliptical art-trimmed mirror of the navado living room is too beautiful and classy. !!
| | |
| --- | --- |
| Price range: | 500$ - 1000$ |