Buy now
(+84) 961 430 111-(+84) 327 247 111
Highlights of WALL BEDROOM MODERN FULL BODY MIRROR
WALL BEDROOM MODERN FULL BODY MIRROR
This full-body wall-mounted mirror with polished edge mirror edge gives a soft, flexible look to the space while giving you the feeling of a much larger room.
1. Full body mirror is made high quality Belgian AGC mirror material
A full body mirror is a mirror that helps you have a reflection image covering a wide area, see the whole body head to toe while creating a more airy feeling for the room.
With high quality AGC Belgian mirror material produced by the most advanced modern technology today, you will be satisfied. This material gives a realistic, natural image, the color is very close to the actual color, so it makes it easy to beautify, make up or edit the outfit very easily.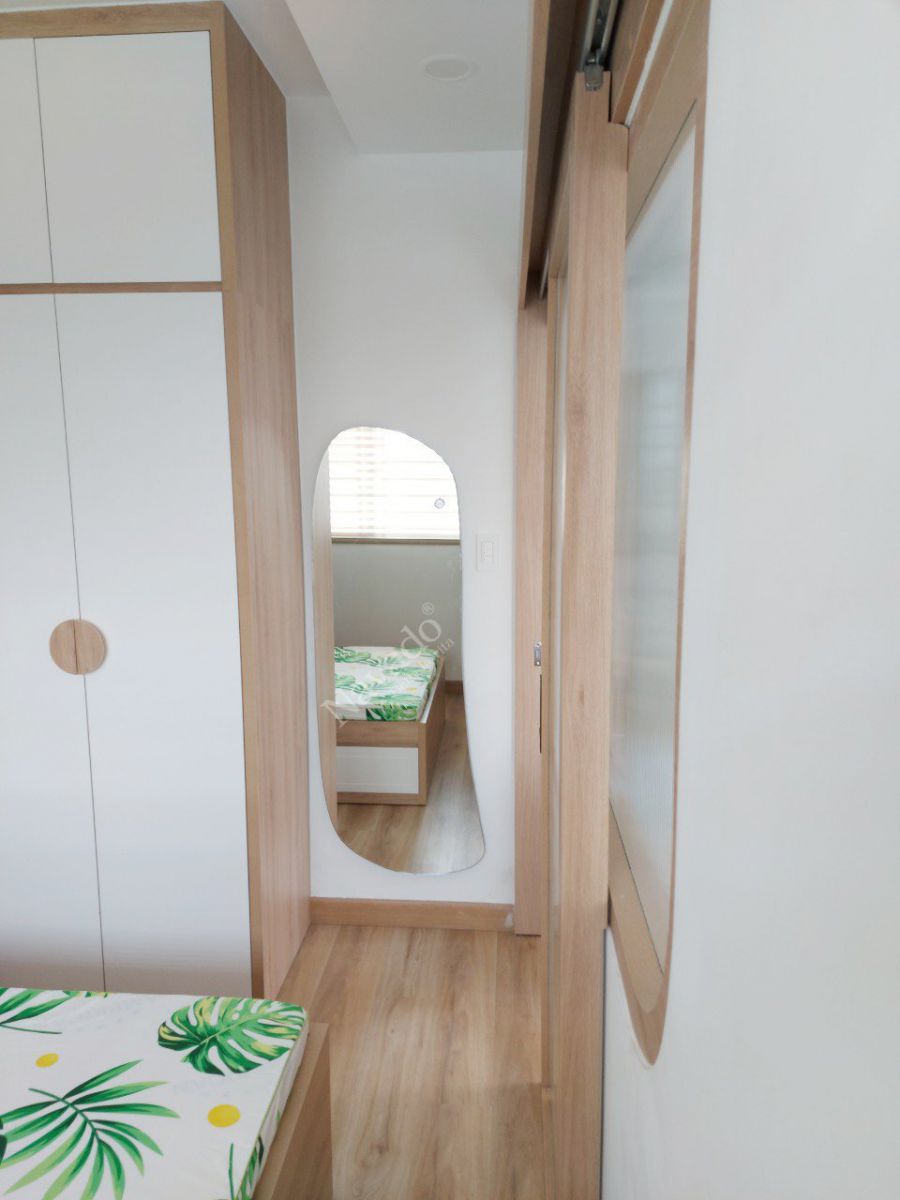 Full body mirror wall decorate bedroom
The full body mirror made the Belgian AGC mirror is also resistant to dirt, yellow stains, and mold that often appear after a period of use. Mirror silver 8 layers to create smoothness while increasing anti-dust and anti-environmental factors, especially suitable for the climate in Vietnam.
2. Buy full body mirror with grinding head with AGC Belgian mirror material
This full-body view mirror of NAVADO has a soft bezel, creating a perfect curve. Sophisticated and balanced chamfered edges are very suitable for small spaces such as modern houses, apartments, and hotel rooms.
The size of the full body mirror on the edge grinding head of NAVADO is 600 x 1800 x 5mm. Mirrors are warranted for 2 years the date of purchase, ensuring the quality and prestige of the product.
At NAVADO, this full-body mirror with sharpened edge is an extremely competitively priced mirror, cheap interior decoration mirror that still ensures perfect quality in every product line.
| | |
| --- | --- |
| Price range: | 500$ - 1000$ |