Buy now
(+84) 961 430 111-(+84) 327 247 111
Highlights of MODERN FULL BODY MIRROR WALL FOR HOUSE
MODERN FULL BODY MIRROR WALL FOR HOUSE
A full-body mirror is the type of mirror that women are quite fond of because a full-body mirror enables you to look at all with beautiful clothes. But sometimes it is not enough to use a mirror for the sisters to see themselves. Since the full body mirror only needs a new design, the mirror is ready to help decorate your home.

MODERN FULL BODY MIRROR WALL FOR HOUSE with a new creation of full body vomiting mirror, no longer a monotonous rectangular mirror, but now an extremely luxurious home decoration item. Mirrors are manufactured to meet the extremely strict standards of the AGC Group (Belgium). Mirror is imported genuine. This mirror material gives a realistic image, a new luster despite being used for a long time, and especially the mirror has a long time of use.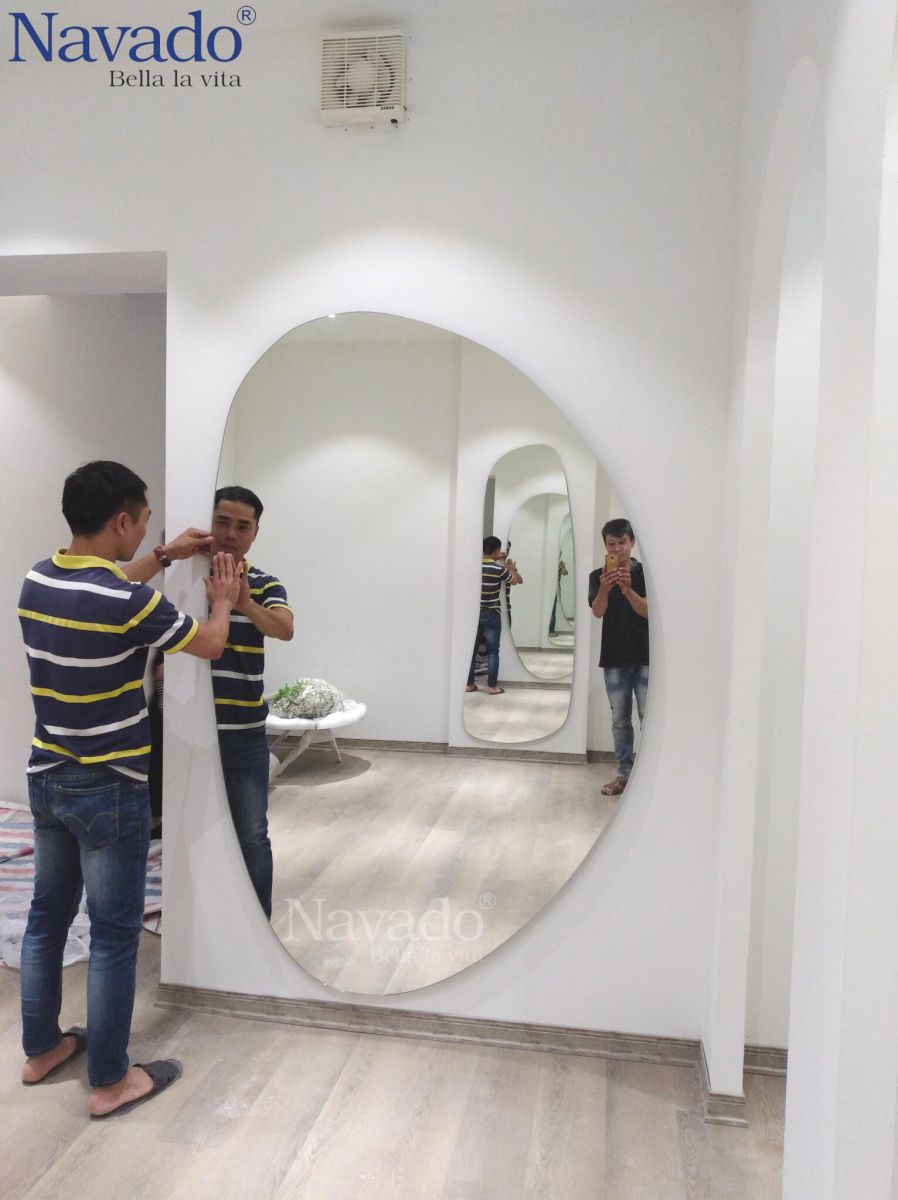 Modern full body mirror design
The reason is that the mirror manufacturing process applies tightly 8 layers of silver coating technology so that the mirror is resistant to dust, dirt, and water stains. So the mirror always ensures that it will always be an aesthetically high value home decoration that will make your home attractive to guests and even yourself.

With housing conditions increasingly asking for luxury and luxury, we need more and more creativity in interior décor to help us satisfy our aesthetic needs. So perhaps we also need decorative mirrors like the MODERN FULL BODY MIRROR WALL FOR HOUSE.

Navado- your class!
| | |
| --- | --- |
| Price range: | 500$ - 1000$ |