Buy now
(+84) 961 430 111-(+84) 327 247 111
Highlights of LED MODERN FULL BODY MIRROR
LED MODERN FULL BODY MIRROR
The outstanding advantage of the full body mirror with touch LEDs
With the support of the touch-sensitive LED system running around the mirror frame, the product lights up the "hidden corners" in each room - where no one previously thought it would be possible to place mirrors. full body view. With this advantage, the product gives users true, sharp images regardless of circumstances.
Not stopping there, with the touch function - the full-body LED mirrors will only turn on / off at the user's command. Therefore, customers are completely assured of their ability to save electricity because everything will be under your own control.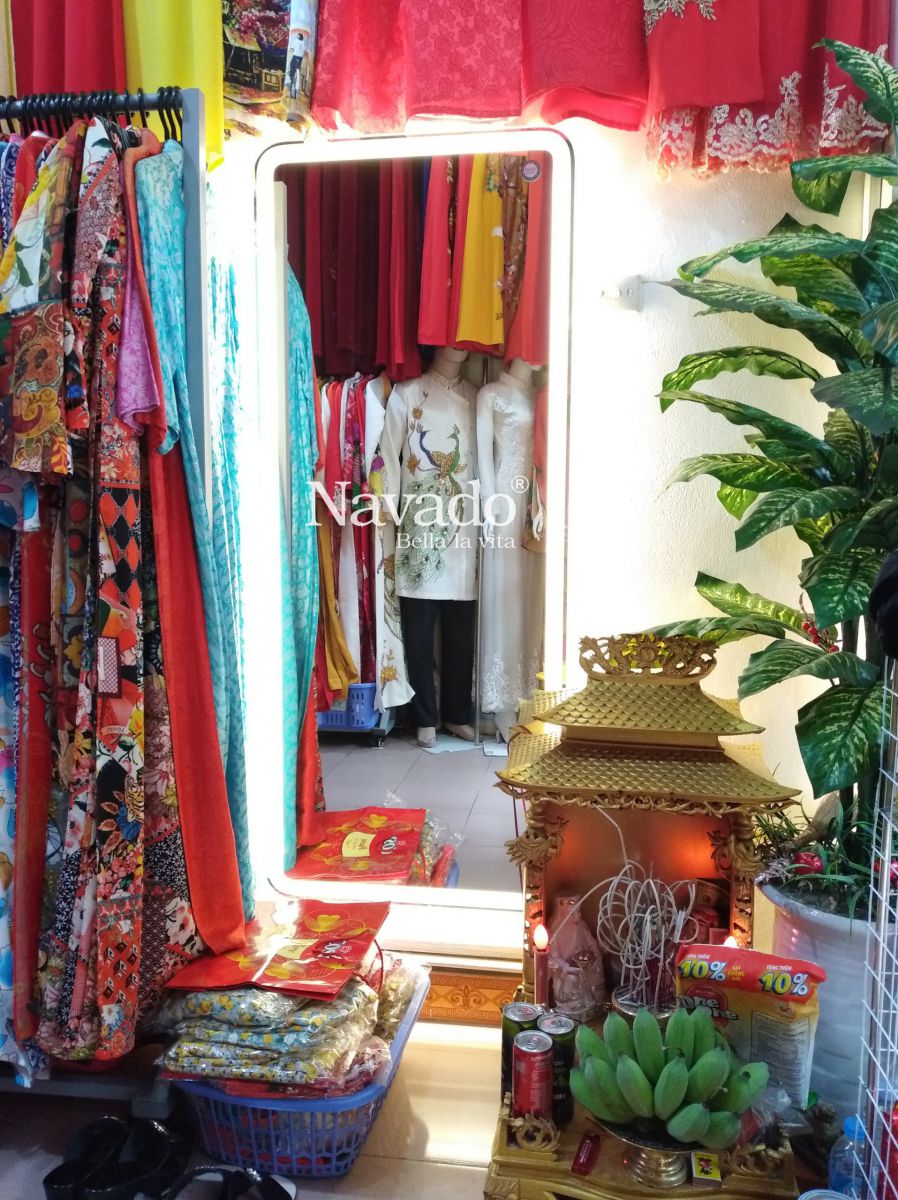 Led full body mirror
Durability of full-body mirror with touch LEDs
Navado LED full-body mirrors are manufactured according to the standards and patented by AGC (Belgium), coated with silver up to 8 layers, the outside is coated with 1 layer of copper and protective paint to help protect against moist, moldy that lasts for many years. Mirror thickness is 10mm. Meanwhile, the optimal standard thickness of Belgian mirrors of 5mm is able to reflect the sharpest image.
Which cases should use the full body mirror with LED sensor?
- All corners are hidden, lack of light indoors if there is a need to install mirrors. Should use the full-body mirror with touch led lights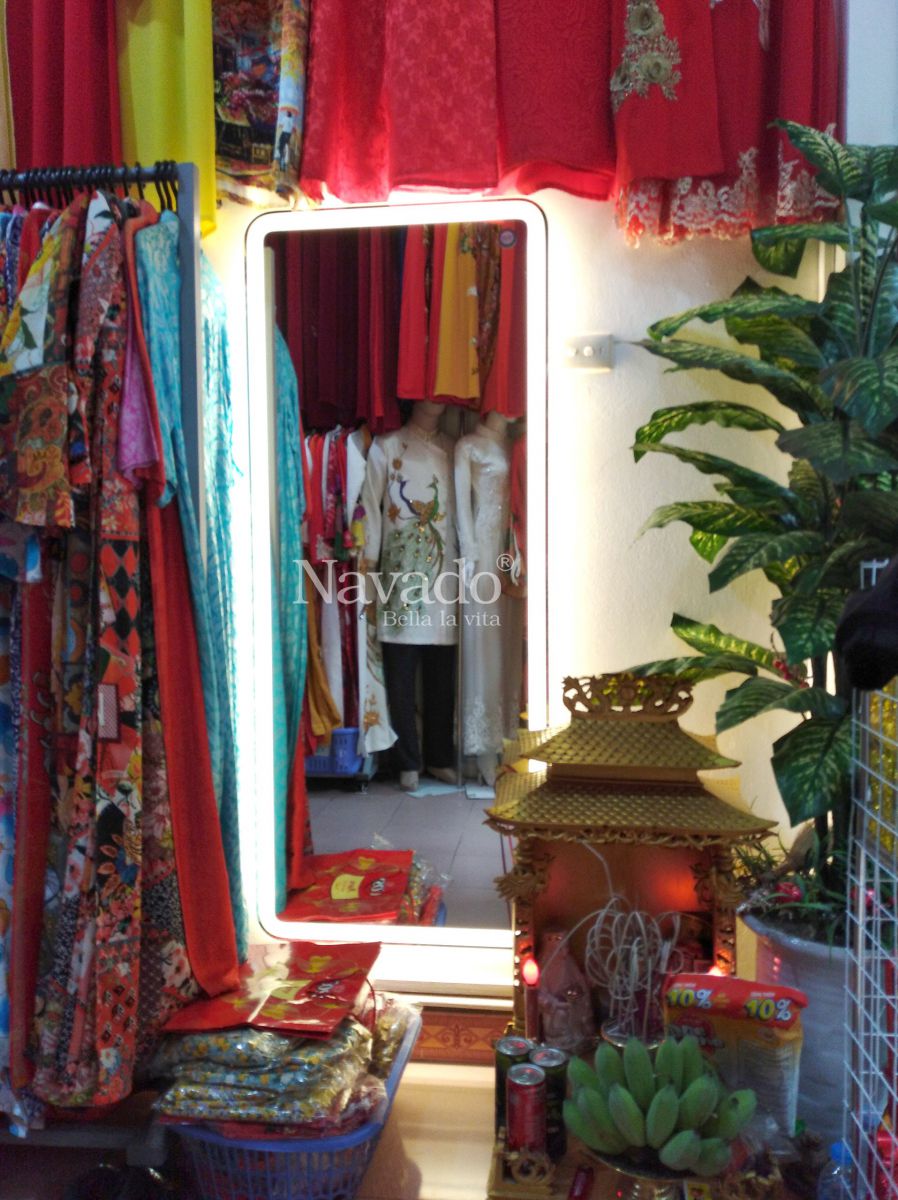 Led full body mirror decorate house
- Fashion stores should all use LED full-body mirrors to create a "virtual reality" to make customers more beautiful in the moment. This is easy to understand because even of us, surely many times wonder "why wear clothes at the mirror store so beautiful but come home no longer like", right?
- For spaces that need luxury, dazzling class, they should also use full-body mirrors with inductive LEDs.
| | |
| --- | --- |
| Price range: | 500$ - 1000$ |