Buy now
(+84) 961 430 111-(+84) 327 247 111
Highlights of Hera neoclassical mirror frame
Hera neoclassical mirror frame
The Hera neoclassical mirror frame will definitely give customers a new experience. It is also a rectangular shape like the old mirrors, however, it has now been renovated, renovated, beautiful, and sophisticated.
Hera neoclassical mirror frame design features
Hera mirror has a sophisticated patterned border design with a bit of classic and semi-modern direction. In the European architecture, we can see the golden-rimmed mirrors appear in many palaces and palaces. Ancient, luxurious, and noble beauty is what makes this mirror different. So for those who love ancient beauty, the Hera neoclassical mirror is a perfect choice.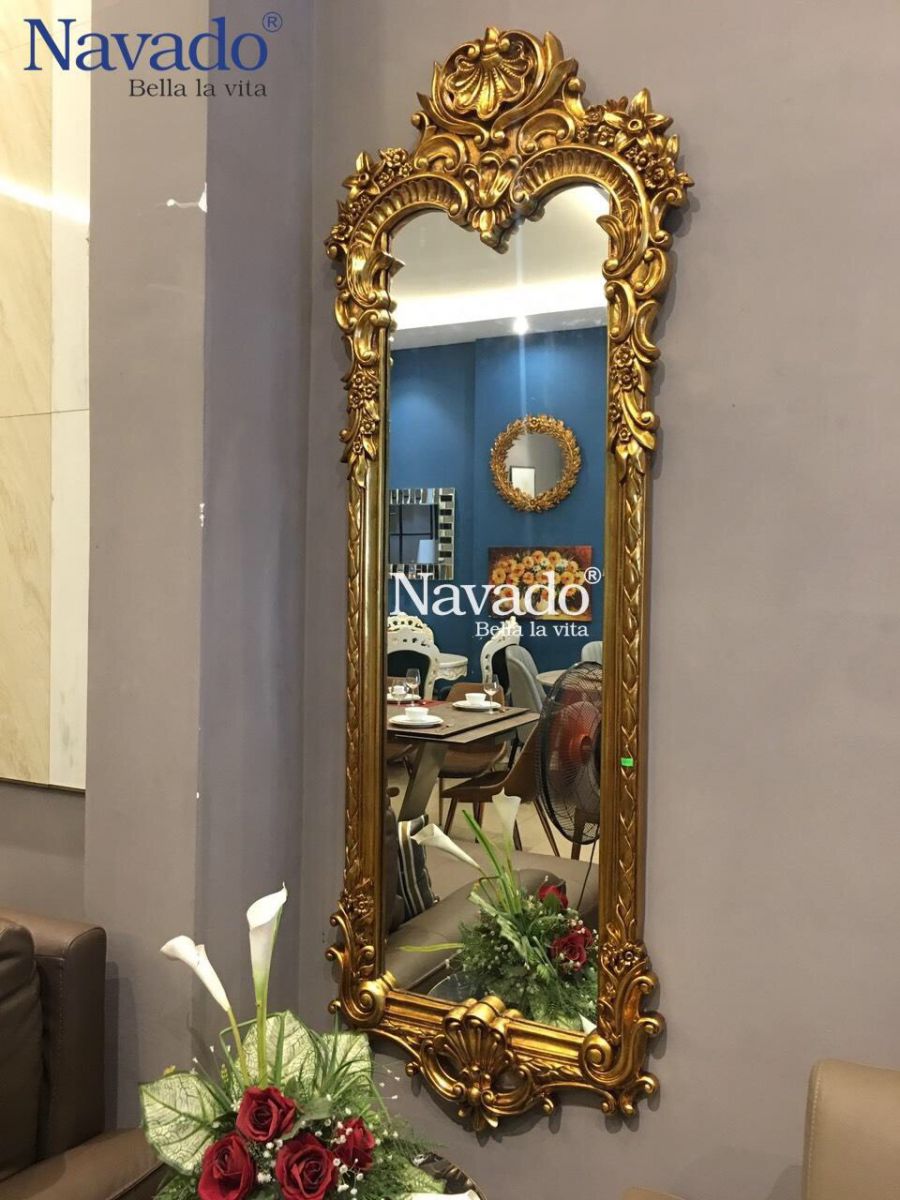 Heraclassic full body mirror decorate house
With a rectangular design and high-end European design, the Hera mirror will suit many different spaces. Not only suitable for luxurious and polite living room space, the mirror also increases the aesthetics, dissipates bad air when installed in the room.
The Hera neoclassical mirror frame is decorated with beautiful floral motifs. The product shows the professionalism and skill of longtime craftsmen at Navado. Neoclassical bright copper tone, easily suitable for many spaces.
| | |
| --- | --- |
| Price range: | 500$ - 1000$ |